Whether you are here for business or pleasure, we hope that you will enjoy our hospitality, customer service, and impeccable rooms.
If your are looking for quality, quiet and hassle-free accommodations, the Auberge du Draveur will meet your needs.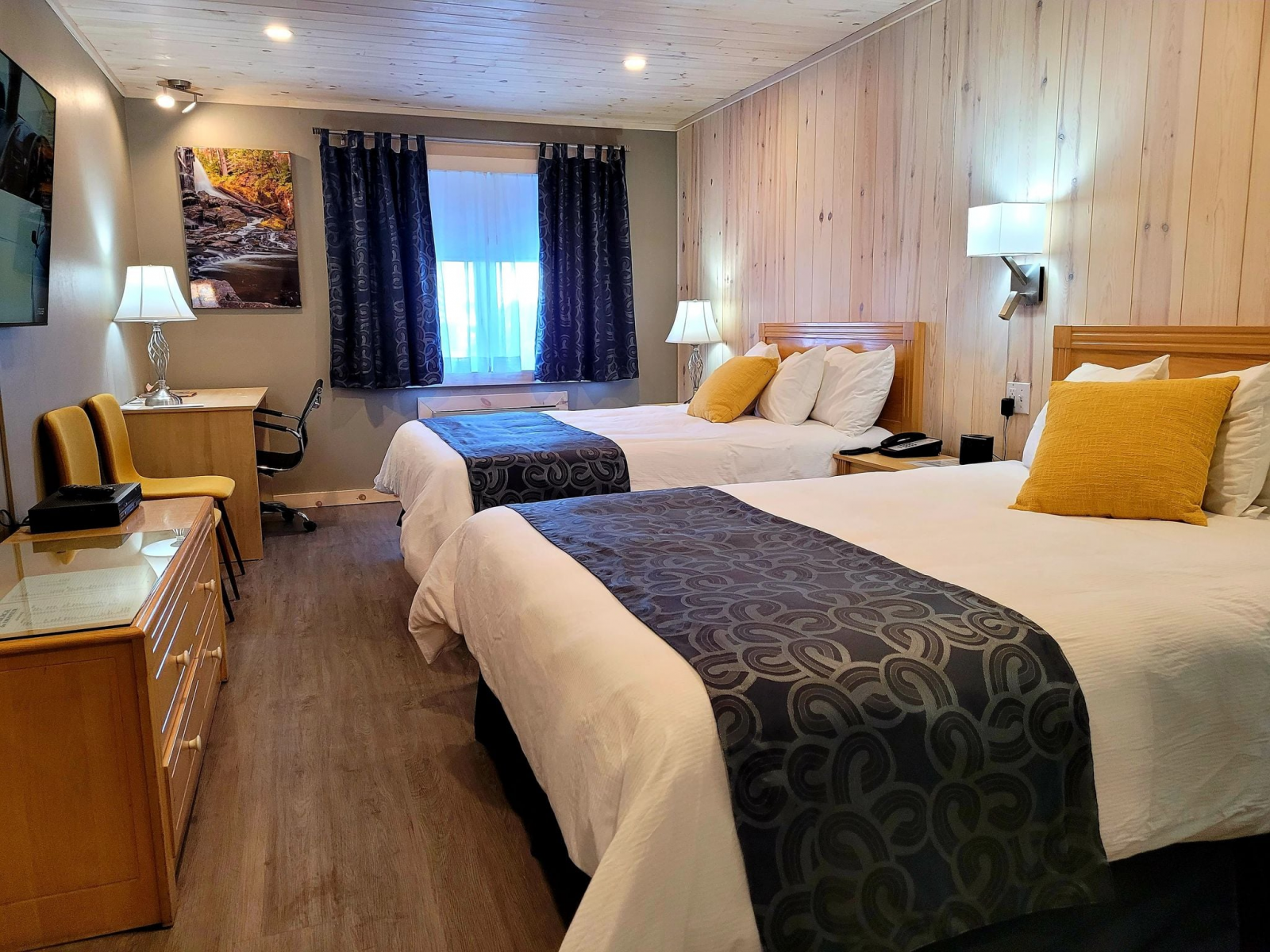 Relax with the family or unwind after a busy day in our indoor pool and spas.
We invite you to fill your appetite in a warm and festive atmosphere. Enjoy the moment to extend your evening, and enjoy a drink in our beautiful bar-bistro section.