Rooms with 2 queen beds in gel memory superior foam or 1 king bed in gel memory superior foam, microwave, refrigerator, coffee maker, luxurious bathroom, 4k TV, high-end furniture, free wifi, high-speed internet, USB ports to connect cell phones and tablets, free continental breakfast and exceptional décor.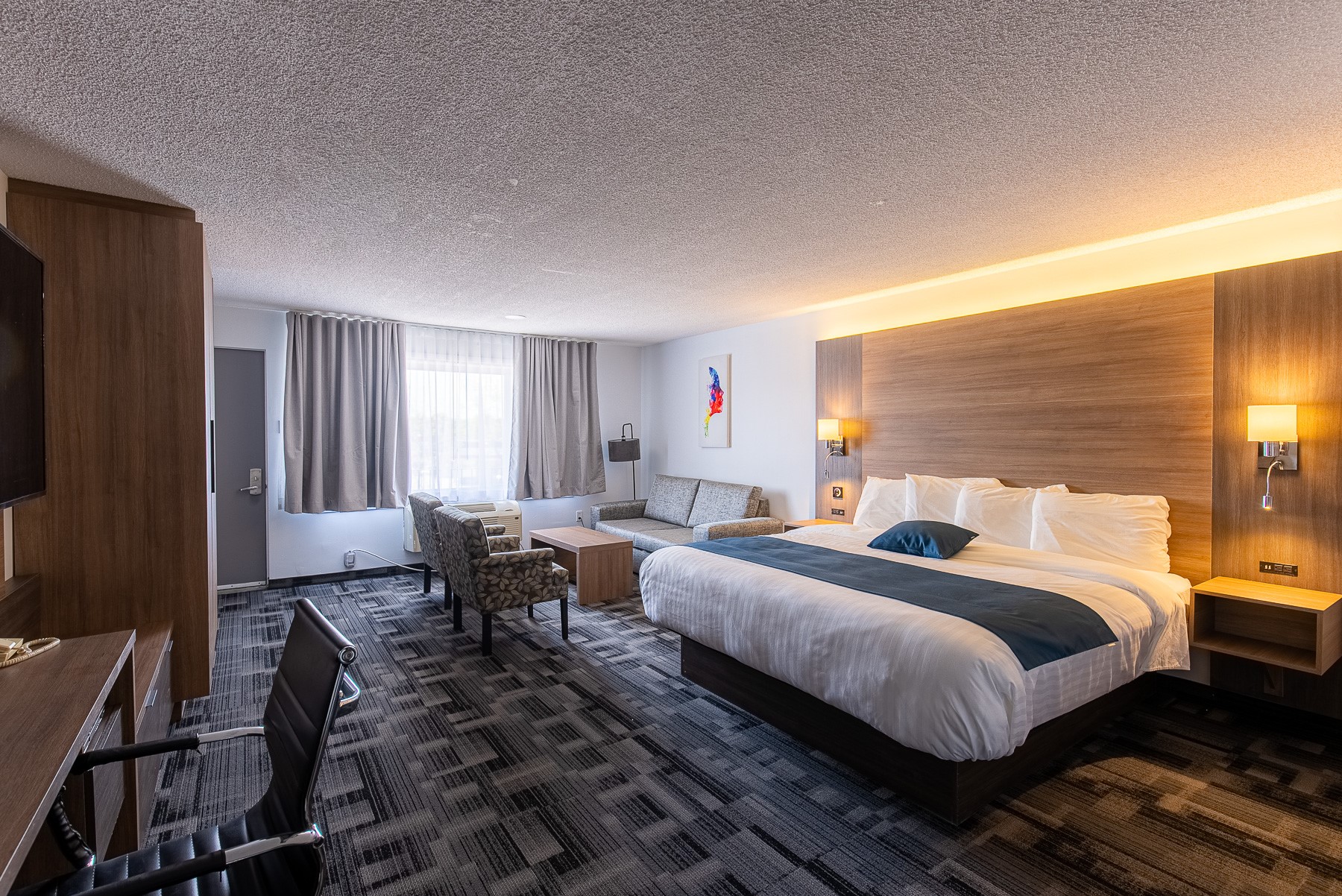 Quad package
The cheapest in town starting at $129 a night on weekdays and $139 on weekends.
Access from quad trails
Direct access from the parking lot to the trails.