Kawasaki will be the first manufacturer this year to unveil its entire 2023 lineup on June 7th. There will be a lot of new stuff from the manufacturer. Here are my predictions.
First of all, seven new off-road models are announced for 2023. On the Canadian site, only the picture above is available.
Looking at this picture, we can expect three new side-by-sides, two new ATVs and two motocross bikes. However, by doing some research on the American site, we already have some hints about what's to come on the Canadian market. First, there was the unveiling of a new Teryx 4 S Special Edition. This model will be similar to the Teryx 4 S LE with the addition of a standard Warn vrx35 winch (3500lbs) and a Bluetooth audio system. This model will probably be delivered at home.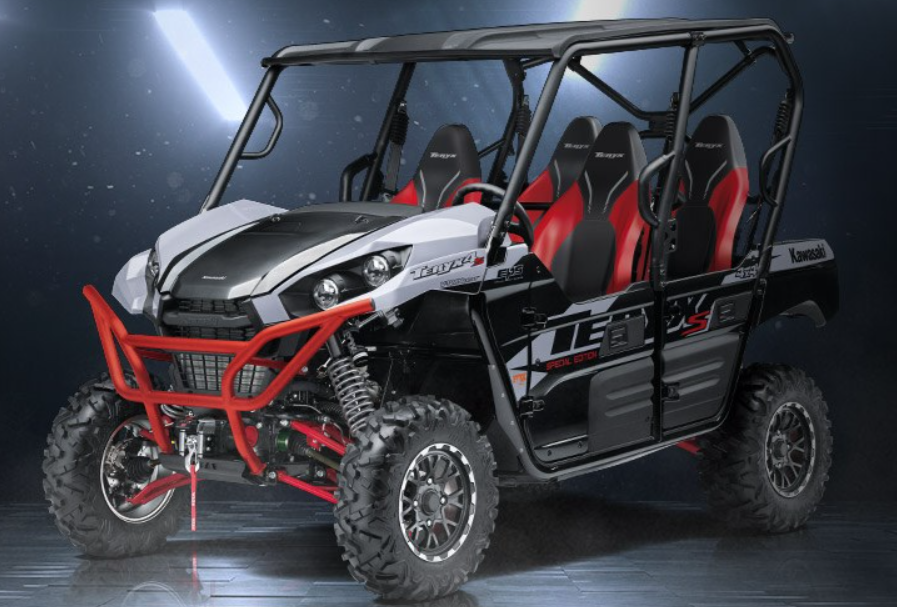 Then, in a short video of 15 seconds, we see these two images.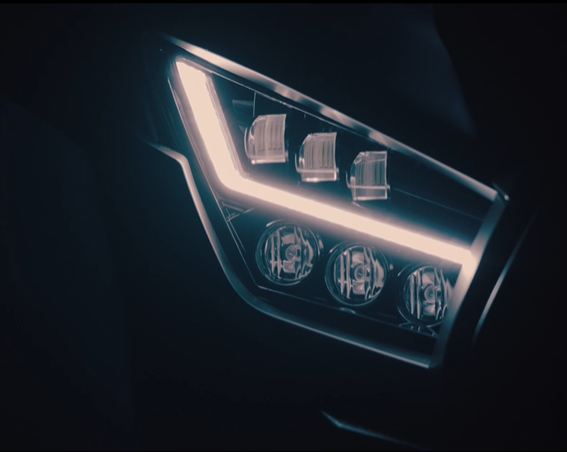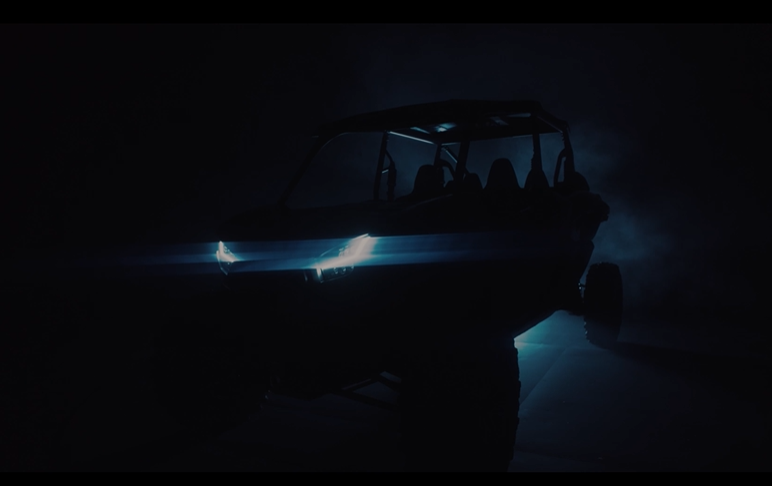 If we analyze the pictures well, there will most likely be the release of not one, but two four-seat Teryx KRX, if I trust the lights at the front. If that's the case, aside from a longer wheelbase, I'm basically expecting a vehicle with similar components and mechanics to what's currently found under the Teryx KRX 1000. Here is the 2023 KRX 1000 Trail Edition as seen on the American website.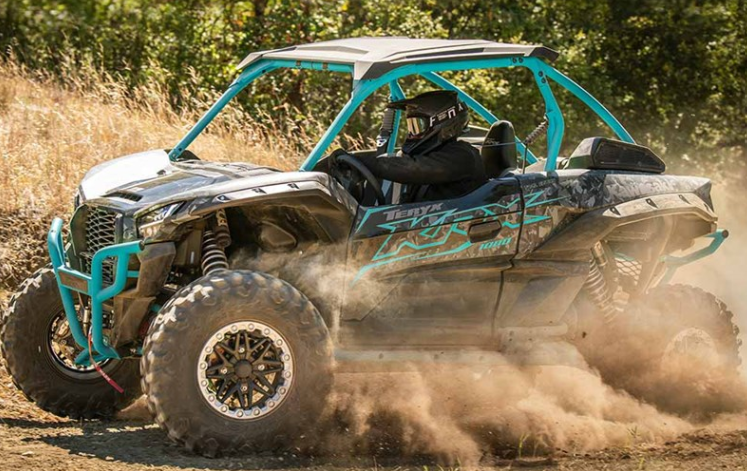 For the rest of the SXS (Mule, Teryx and Teryx KRX), the 2023 models are out on the website in the United States, but not in Canada. At first glance, we could expect a similar return of the lineup of vehicles that were sold last year in Canada, no significant changes other than new colors and a price adjustment.
For quads, it's interesting to note that Kawasaki has already unveiled two of its 2023 models for the American market. The Brute Force in 300cc and 750cc versions will definitely be back here for 2023. No major changes to last year's models except for the colors. Here is the 2023 Kawasaki Brute Force 750 4X4i EPS.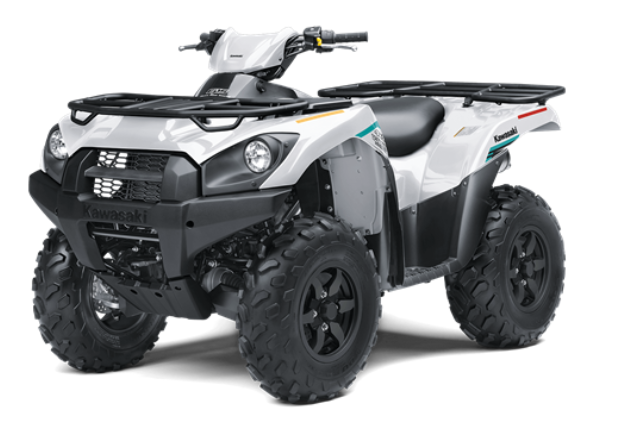 If we consider that these models will probably be available, there would still be two new ATVs to unveil. Would Kawasaki announce a redesign of the Brute Force? It's conceivable that this is what's coming, considering that the Brute Force has not undergone any major changes since 2012. Could we see a new engine? Like many, I would like to see another "big bore" quad in the segment, and for Kawasaki to be the first Japanese manufacturer to enter the market with an 850cc or a 1000cc in its lineup. I already love the sound of the Brute Force, one of my favorites, it seems to me that with a bigger engine it would only be good for my ears! Unfortunately, this is unlikely. The reality of the market is that manufacturers are getting more and more ready for electric vehicles and are working to reduce emissions. What I expect is a complete redesign of the Brute Force, keeping the same engine, but with a little more refinement. In short, a bit of a carbon copy of what Suzuki did with the KingQuad in 2019.
In other words, Kawasaki has worked hard to bring something new this year. I can't wait to see these new features. It remains to be seen if my predictions will be right!