Last year, CFMoto came up big with the ZFORCE 950 EPS SPORT. I was lucky enough to get my hands on the handlebars of a 2021 and get a chance to try it out in several conditions. So here is what I thought.
The engine is a 963 cc V-twin that develops 79hp. I found the power of this one very decent. We have good acceleration and a good transfer with the CVTech-IBC transmission. The only thing I noticed to improve is the pick-up. The engine reaches the firewall too quickly for my taste and this decreases the acceleration performance instead of the belt entering the pulleys faster and this accelerates the wheel speed.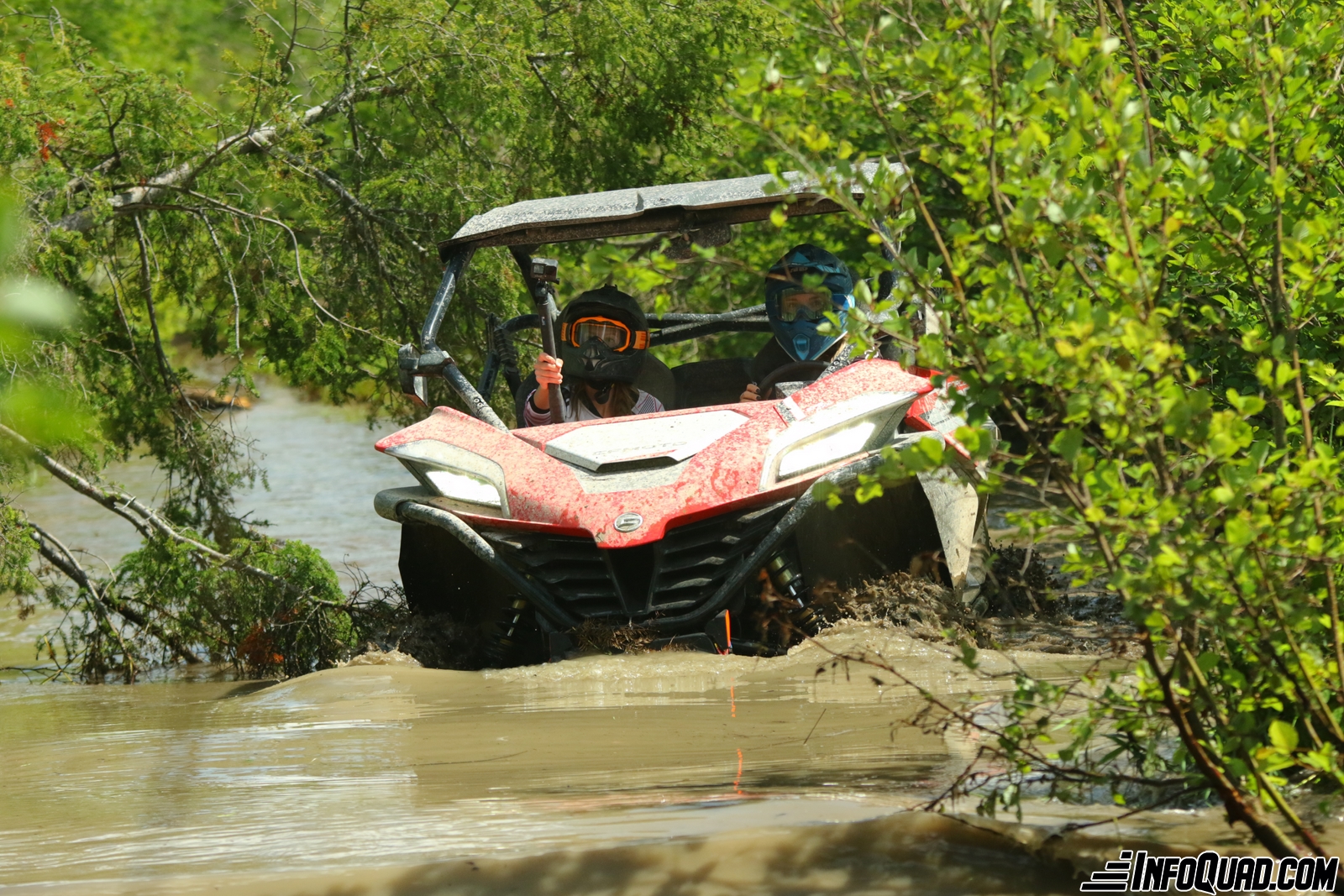 New this year, we have a Sport mode and an Eco mode. This is a nice addition, but I didn't find that there was a significant difference in performance between the two modes. Maybe putting a really more economical and performance limiting ECO mode would be nice.All in all, the performance and acceleration of the ZForce is very good overall.
For the ride, the gas shocks do the job well. Being adjustable for compression and rebound, you can have a lot of latitude depending on your taste and the type of terrain. I found that in small bumps, you could feel the impact slightly in the lower back, but the overall absorption in big bumps was very good. The machine stays stable in the corners and control is easy with the power steering.
One thing I really loved was the monocoque benches. They are very comfortable and they are made of textured rubber, which makes them grippy on the back. This allows us to stay in place while cornering. The only small thing is that the bench is not wide. For me it was perfect, I'm 5,8" and about 180 pounds, but for someone a little bigger, the bench could be tight around the hips.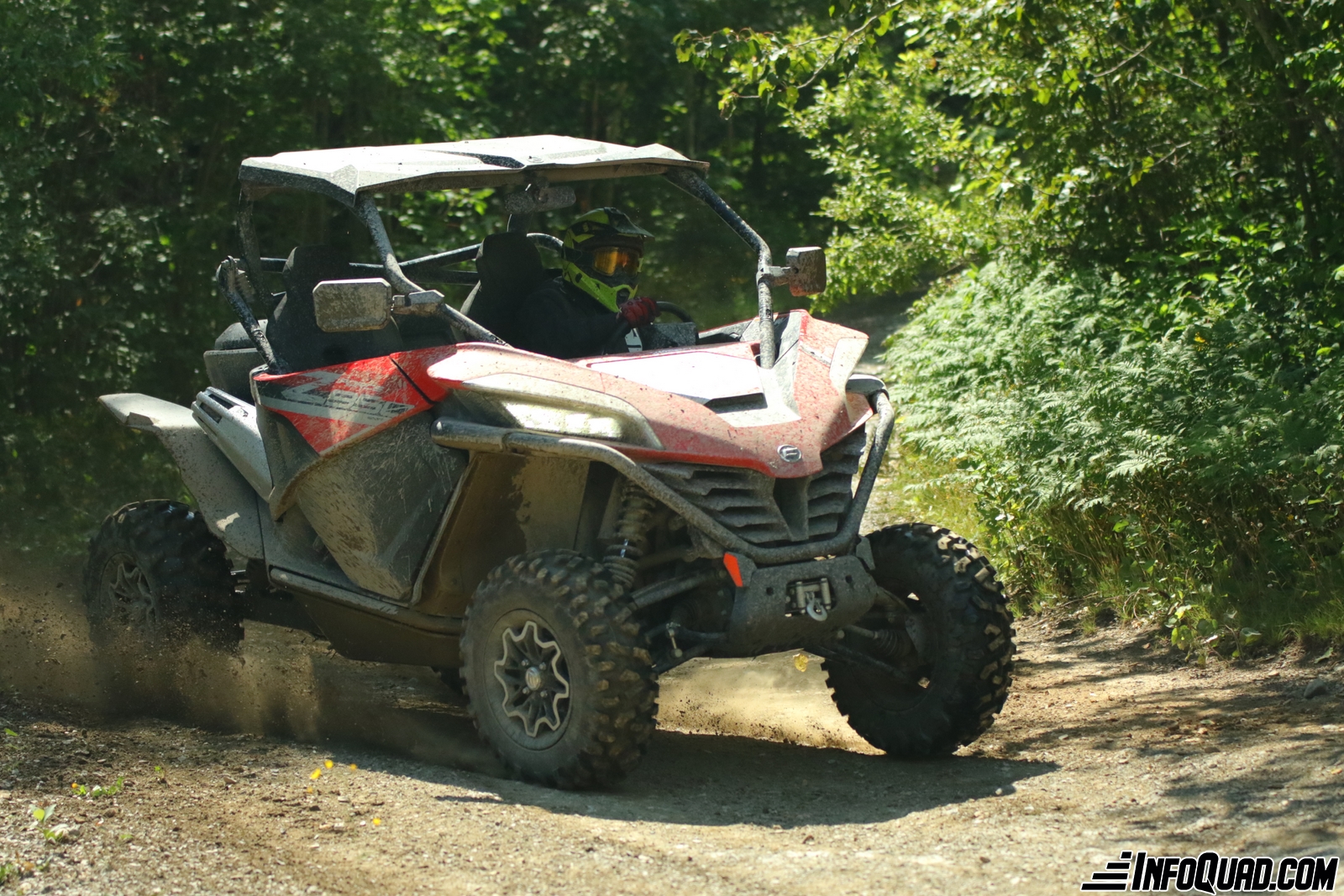 As for the interior, the display is very nice and visible with the LED screen. You have access to various buttons such as turn signals, horn, Eco and Sport modes, as well as the selection of 2 or 4 wheel drive. Leg room is much better than the other ZFORCE chassis. Big change for this version.
In short, the ZForce is a nice machine in the VCC Sport lineup. It's not the most powerful of the competition, but for a base price of $18,999 with the 5-year warranty and all the standard accessories that characterize the CFMoto brand, we have a well-equipped machine that can offer many miles of fun.