Do you dream of a vehicle made for playing, working, or just cruising the trails? That's the promise Can-Am has made with the all-new Commander 2021. With five different models to choose from, there's sure to be a vehicle to suit you and your needs.
A little history
Let's go back 10 years to see the first Can-Am Commander. It was the first Can-Am off-road side-by-side and the first utility CCV to hit the market. More than 115,000 vehicles were sold during that decade. At the time, the Can-Am Commander was built to be versatile. Dunes, colossal tasks or simple walks hardly scared it. This is even more true in 2021.
Completely redesigned
The Commander has been completely revamped. It looks much sportier and more like the Maverick with its much more aggressive styling. The new location of the engine, at the rear, gives more comfort in the cabin, it is less hot, there is less vibration and it is less noisy.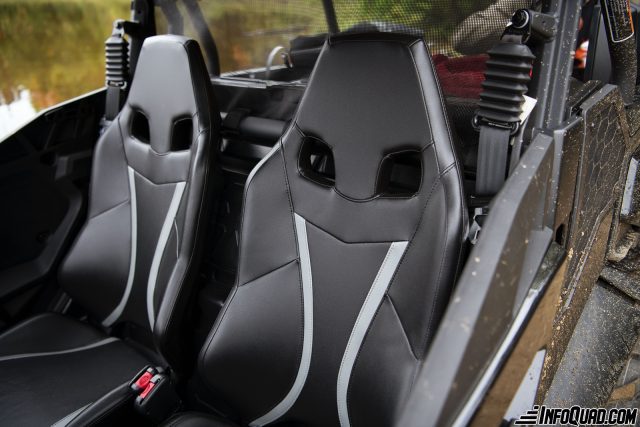 The ergonomics of the cabin has also been redesigned for the comfort of its passengers. For example, the ERGOPOINT seats were inspired by sports cars. They absorb bumps better for more comfort. The seat is adjustable by 5 inches from front to back and tilts 25 degrees. It's a great way to go for a ride with peace of mind.
Smooth ride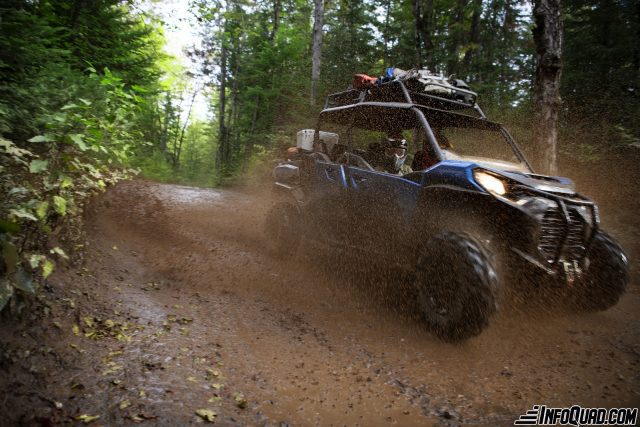 It's designed to handle all types of terrain, long trips and even work, all in comfort. All this is possible with the improved suspension, arched rear A-arms, rear stabilizer bars and increased ground clearance. The standard XTP even comes with a FOX suspension.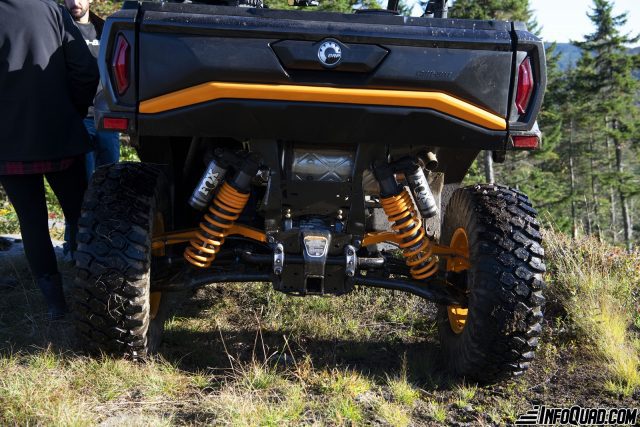 Its Bitube shocks offer 5 levels of adjustment for a smooth ride, regardless of the terrain encountered or the load dragged. It is also equipped with a descent aid system with a motor brake system for maximum control on slopes. Also, all models are now equipped with improved wheels.
Motorization
For 2021, Can-Am has equipped all models with the Rotax 1000R eliminating the 800 cc models. It offers its driver 100 HP. That's a lot of fun and a very interesting towing capacity of 2000 pounds. There are two driving modes for this engine: ECO and SPORT. The performance, the robustness and the reliability are there!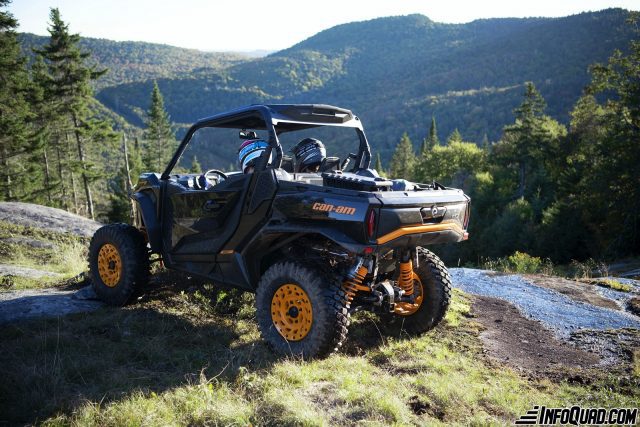 Accessories
On the accessorizing side, the Commander has a 4.5″ or 7.6″ screen (on all XT models).
You'll also be able to listen to your favorite music thanks to the Bluetooth speakers that come with the vehicle. What better way to listen to your favorite music while driving or working!
The Commander is also equipped with a 650 watt magneto to accommodate any electrical upgrades you'd like to add! The bed can hold up to 600 pounds and is equipped with a convenient tilt-assist system. In addition to this system, the Commander's cargo box offers several advantages:
– Four anchors: to secure the cargo
– Dividers: to adapt the bed to our load
– The box can accommodate a spare tire
– Eight LinQ anchor points: to allow the addition of LinQ accessories
Maintenance
Can-Am has even thought of making maintenance easier. In fact, there are access points to easily perform your own maintenance. For example, there is easy access to the air filter for visual inspection and cleaning, and quick access to the radiator for easy cleaning. The vehicle does not need a break-in period and its first maintenance is done at about 2900 km. It has the best maintenance frequency in its category at every 3000 km.
Here are its main features:
– A powerful and efficient engine of 100HP, the Rotax 1000R
– A ground clearance and an ideal travel for all situations
– An improved suspension in order to face all the fields.
– 150 accessories available, you should find what you need
– Two side storage compartments
– Can tow up to 600 lbs of cargo
– Towing capacity of 2000 lbs
– The vehicle is available with two or four passengers
– HVAC QRS (Quick Response System) with high flow air intake and electronic drive belt protection system
– Platform dimensions 29.5″ x 45.2″ x 10.6″ (L x W x H)
– High-end half-doors
A test drive soon for InfoQuad.com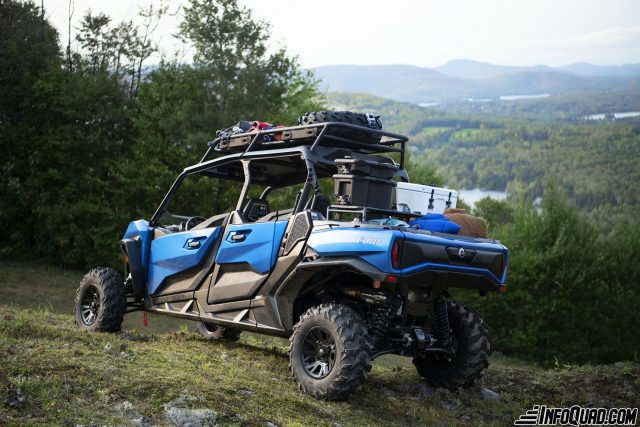 I hope you enjoyed the overview of this updated and redesigned VCC. I can't wait to write about my first impressions after our test drive! Stay tuned if you want to find out with us if this vehicle meets those promises!
And you, which models would you like to try?