Over the past few years, Arctic Cat has gone through several changes. After being purchased by Textron, the ATV and side-by-side division was renamed and then returned to its original name. In addition, from a fleet of about 40 models until 2019, the manufacturer now offers a range of just under 20 models.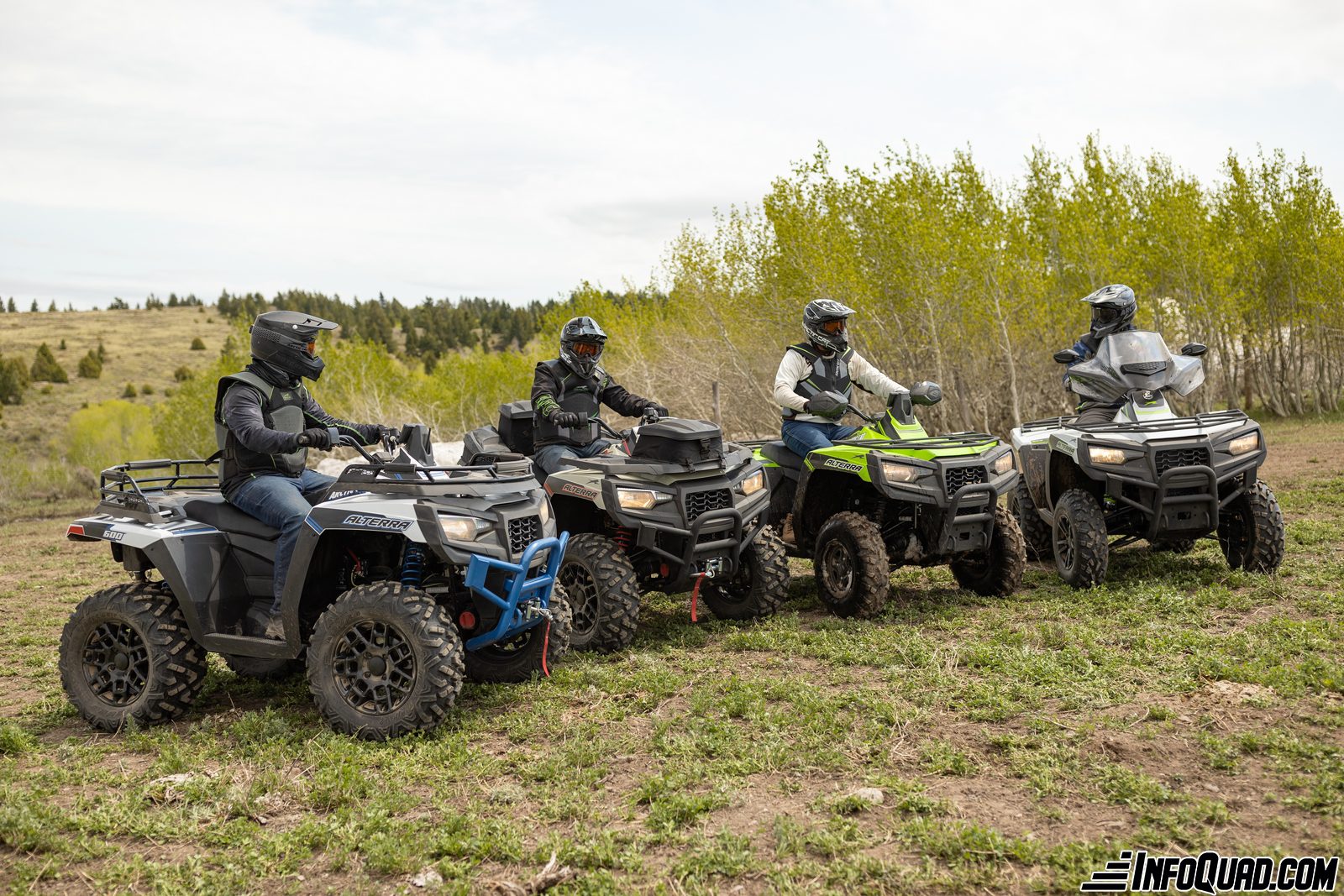 We also notice that some models are introduced only to be withdrawn from the range a few years later. Just think of the Havoc or the Stampede, which were only produced for two years. Arctic Cat seems to have lost its bearings somewhat. However, 2022 is a great opportunity for the manufacturer to show us more consistency in its strategy and direction.
Let's take a closer look…
Alterra
The big news for 2022 is the arrival of the new Alterra 600. This model was announced a few months ago by Arctic Cat.
The Alterra 600 is built on a brand new chassis. It is designed to lower the center of gravity while maintaining a ground clearance of 12.25 inches. In addition, according to the manufacturer, it provides better balance, better control and more comfort for its driver and passenger.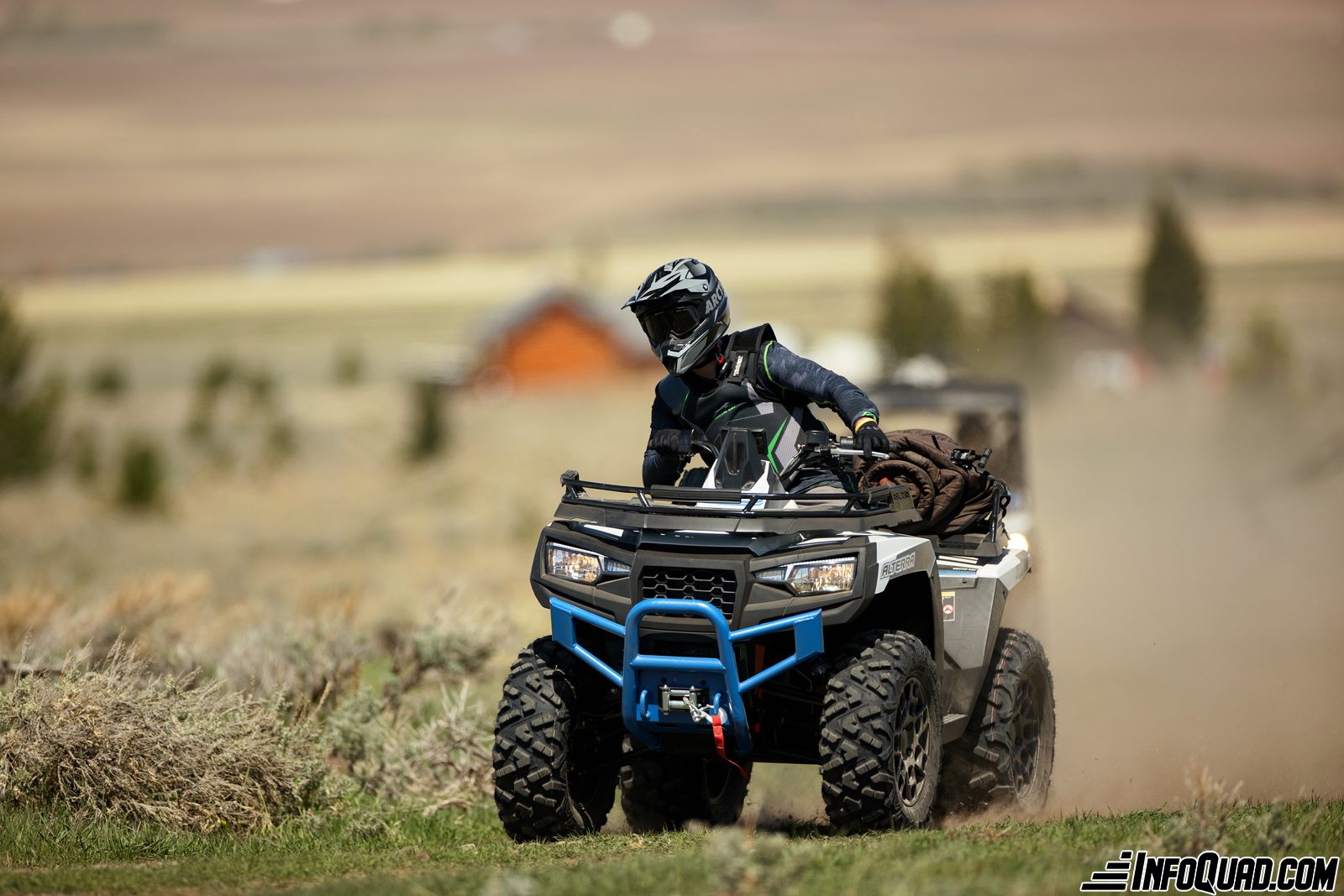 Its CVT clutch system includes a CVTech Trailbloc drive pulley and an Invance driven pulley. These are calibrated by Arctic Cat for increased performance, smooth low-speed engagement and longer belt life.
The Alterra 600 is powered by a new 600cc engine designed and built by Arctic Cat. It develops 45 hp, which is good for this class. The durable suspension is tuned for performance.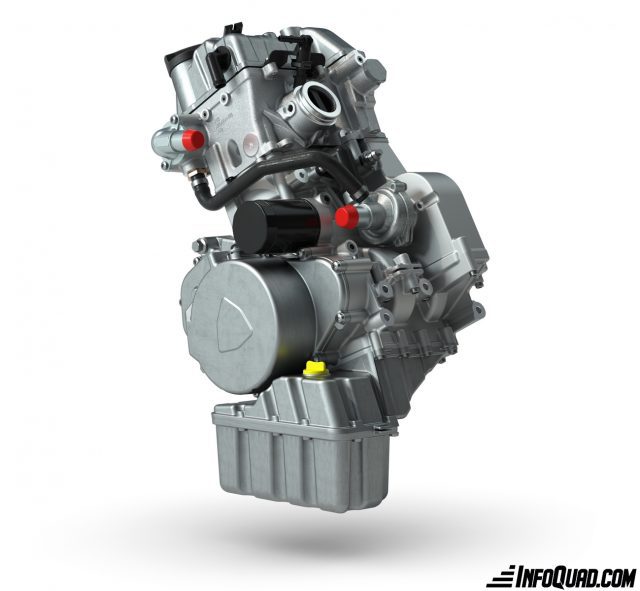 Other features include:
– Operator-accessible storage pocket
– Large footwell
– Ergonomically located controls
– Dual A-arm front and rear suspension
– Heat deflection away from the driver
– Towing capacity of 1,050 pounds
– Garmin GPS integration available
When we look at the 700cc lineup, we notice that only the Alterra 700 TRV is coming back in 2022. Thus, the single-seater model will not be back this year. This decision of the manufacturer does not really surprise us since the TRV and its longer wheelbase is much more comfortable and easy to ride.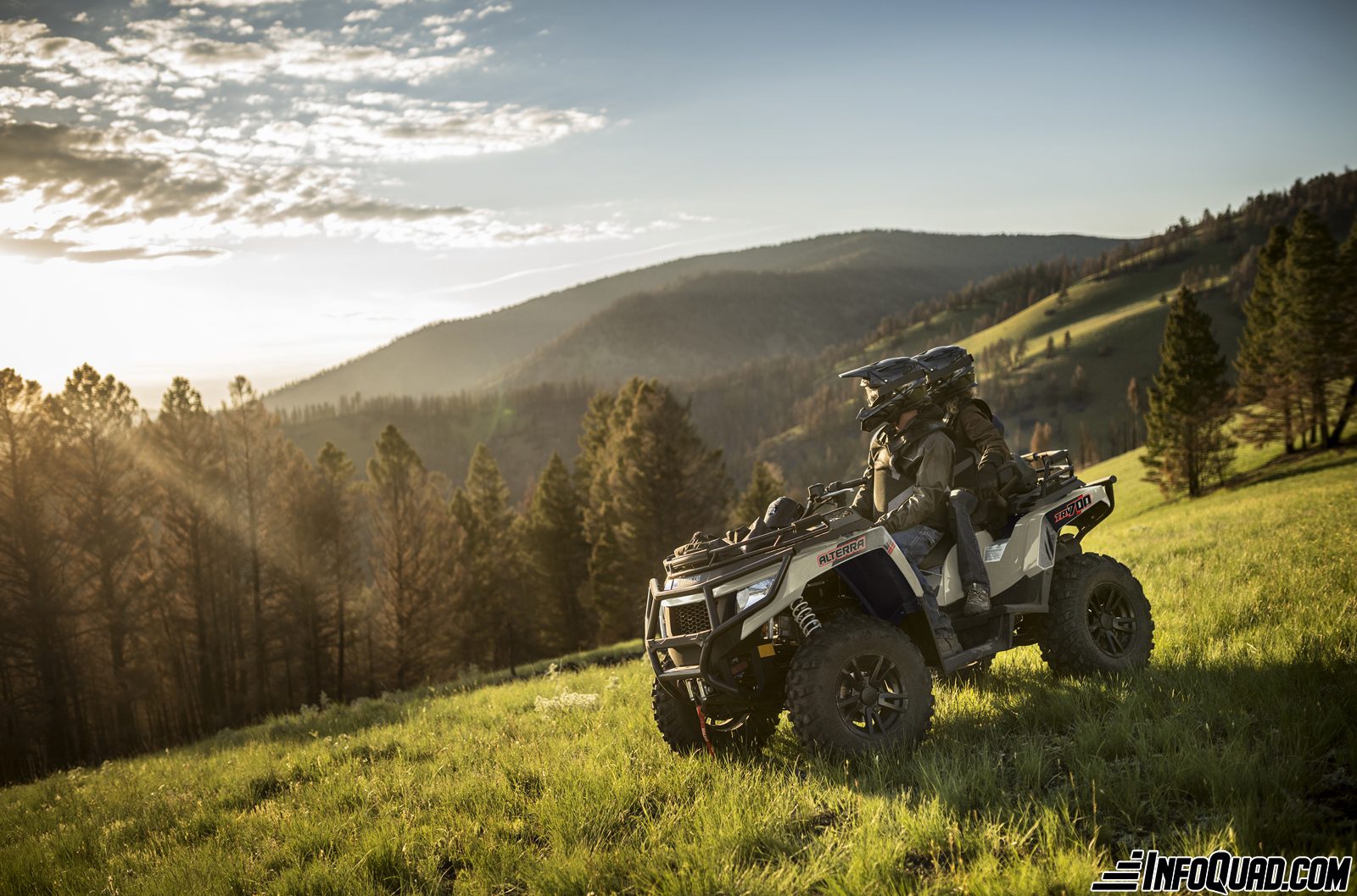 The Alterra 600 is available in four different models: EPS, XT, LTD and SE.
Wildcat XX
The Wildcat XX side-by-side was designed for ultra-sporty riding. It features the only true swing arm rear suspension in the industry. Its race-inspired suspension features 30-inch tires and 18 inches of travel in both the front and rear. All components are designed to withstand the toughest conditions on and off the trail. FOX 2.5 PODIUM QS3 shocks are factory calibrated for optimum performance.
The powerful 998cc three-cylinder engine develops an impressive 130 hp. It is currently the most powerful naturally aspirated engine in its class. The Wildcat XX offers unmatched power to the ground for an exhilarating driving experience.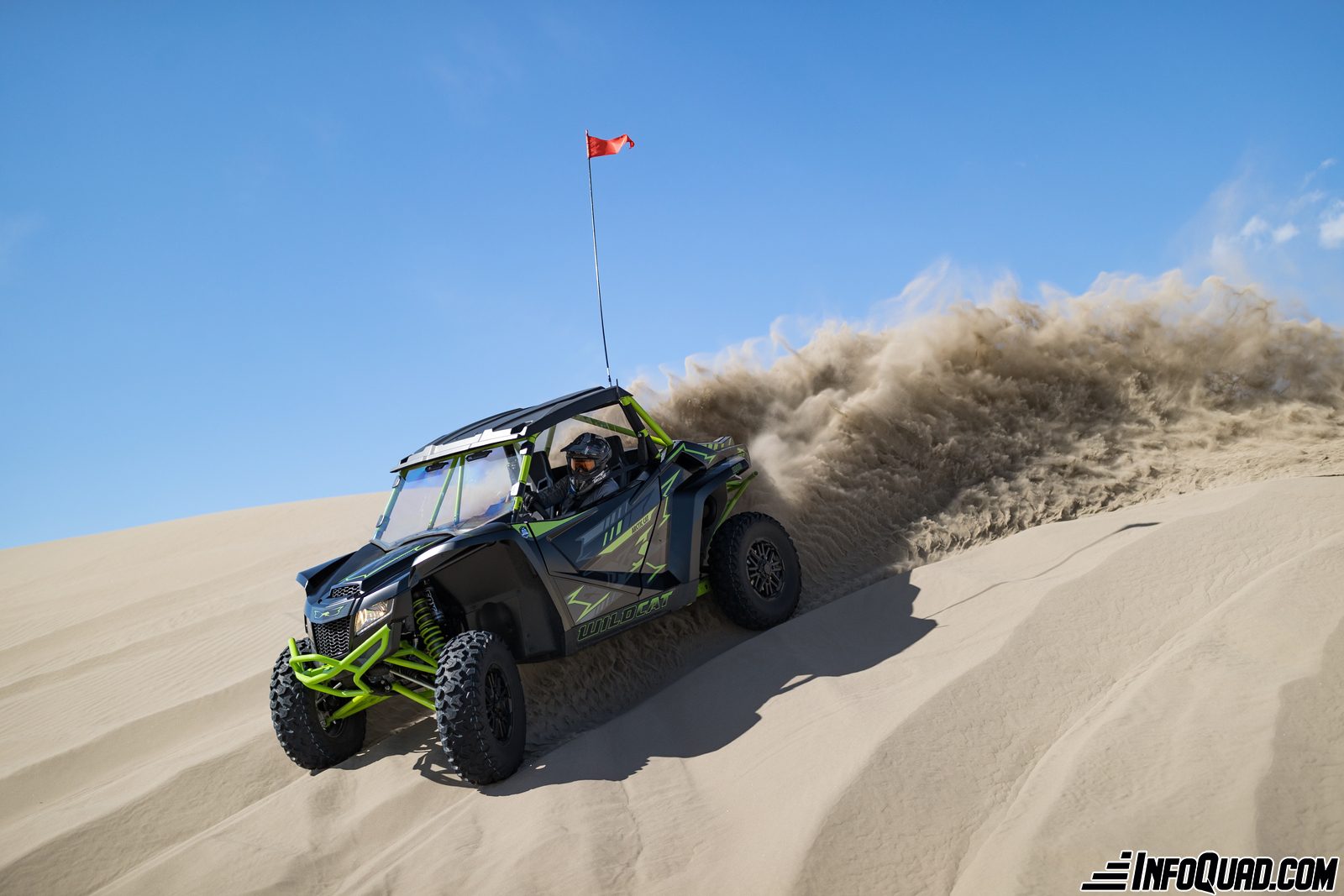 For 2022, the Wildcat XX LTD and SE models feature the all-new ADAPT clutch system. It includes a set of Arctic Cat-designed drive and driven pulleys. The ADAPT clutch system provides improved performance and easy maintenance. This clutch system offers faster acceleration and smoother power delivery for a more exciting ride. The ADAPT system, already available in the snowmobile world, ensures constant belt tension at all times (even at idle). This minimizes belt slippage which causes premature belt wear. This will greatly increase the life of the belt.
The Wildcat XX is available in three models:
– XX;
– XX LTD with ADAPT clutches and front and rear bumpers;
– XT SE with ADAPT clutches, 3,500 lb winch and rock sliders
Prowler
Already known for its quiet, 50-horsepower 812cc EFI engine and comfort, the Prowler family has some improvements.
For example, the 2022 models have a new suspension with up to 13 inches of ground clearance. This allows you to get into rougher areas while avoiding obstacles. Arctic Cat has also strengthened the axles to match the increased capabilities of the new suspension.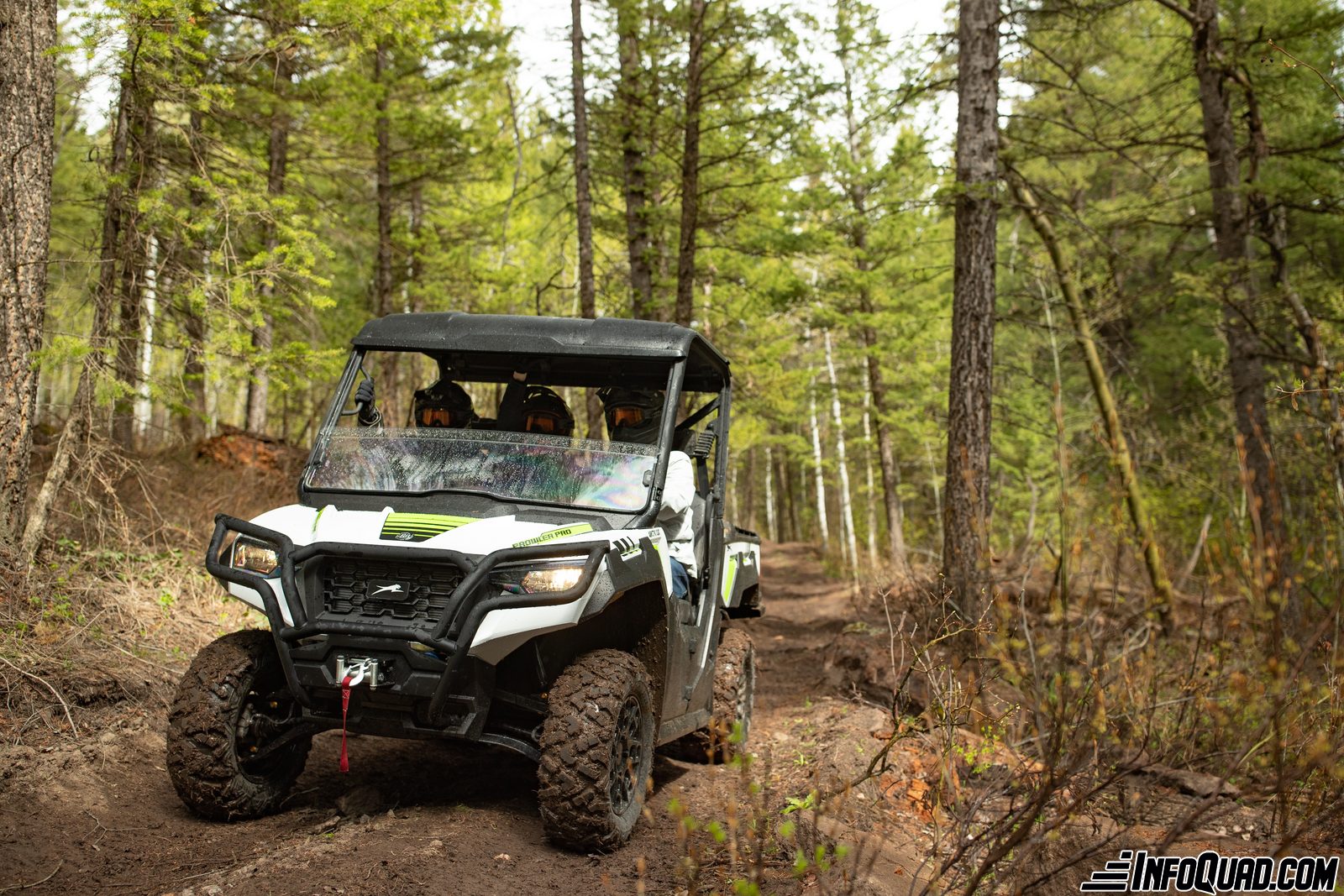 The Prowler also features a new performance-optimized CVTech clutch, which is ideally suited for heavy-duty use. It includes a Trailbloc CVTech drive pulley and an Invance driven pulley, both calibrated by Arctic Cat for increased efficiency, smooth low-speed performance and long service life.
Arctic Cat has also improved the engine cooling system to reduce fan run time and improve engine performance. All models feature an aggressive new bumper with integrated headlight protection and new seven-spoke aluminum wheels that provide the perfect finishing touch.
The Prowler Pro and Crew are available in three models:
– EPS
– XT with premium front bumper, 4,500 lb. Warn winch, LED headlights and standard roof.
– LTD with front bumper, premium seats; 4,500 lb Warn winch, LED headlights; standard roof and overhead storage console.
Although the number of models available in 2022 is smaller than it was a few years ago, there are enough models in the lineup to appeal to most ATV riders.
Enjoy the ride!