A mother is softness, tenderness, the promise of warmth, and unfailing, and eternal love. They are infinitely patient with us, and we can always count on their sensitivity in the most difficult moments of our lives. So, what are you waiting for? To please your mother, for Mother's Day, or just to tell her your affection, to offer her something that will make her smile.
Sometimes it is difficult to reward the person who gave us life. This woman is certainly the most precious. Where would we be without our mother? She is the one who scolds but finally forgives everything.
And if she's a Can-Am fan, you'll have plenty to choose from. Can-Am offers many items and accessories to show your love for that special person. Here is a list of must-haves that will please your favorite ATV enthusiast.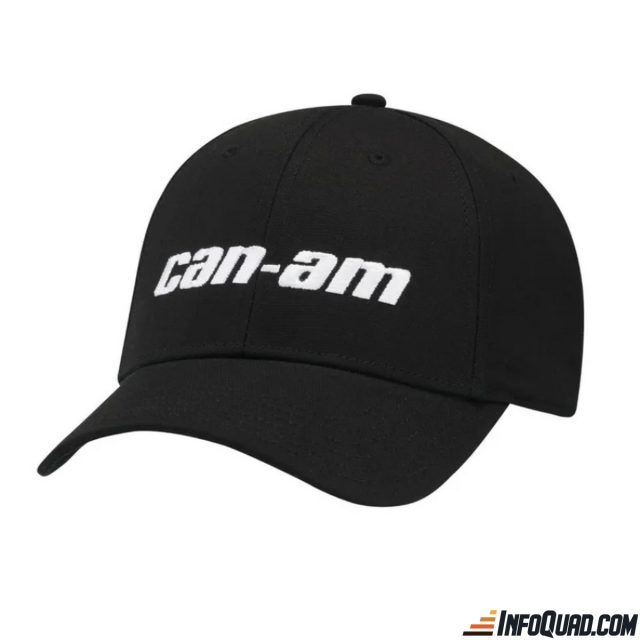 Avec sa forme intemporelle, la casquette sait toujours trouver le cœur de tous. Chic et indémodable, cet ajout est la compagne idéale en plusieurs circonstances. Que ce soit pour les sorties de tous les jours ou pour les arrêts dans les différents relais, elle est un incontournable dans l'équipement d'une quadiste.
Disponible en plusieurs coloris, elle démontre l'appartenance à la marque Can-Am par sa broderie bien en évidence. C'est bien plus qu'un élément de mode, ses fonctionnalités lui procurent également des aspects pratiques.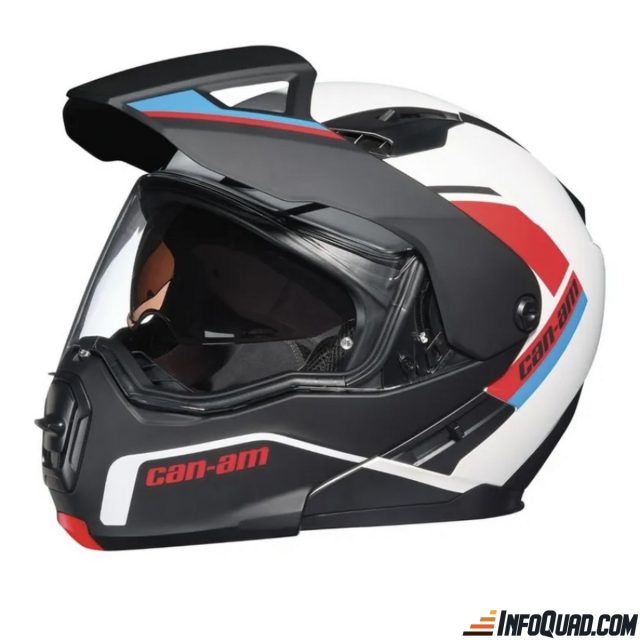 With its timeless shape, the cap always finds the heart of everyone. Chic and timeless, this addition is the perfect companion for many occasions. Whether it's for everyday outings or for stops at various relays, it's a must-have in a quad rider's equipment.
Available in several colors, it shows the Can-Am brand by its prominent embroidery. It is much more than a fashion item; its functionalities also give it practical aspects.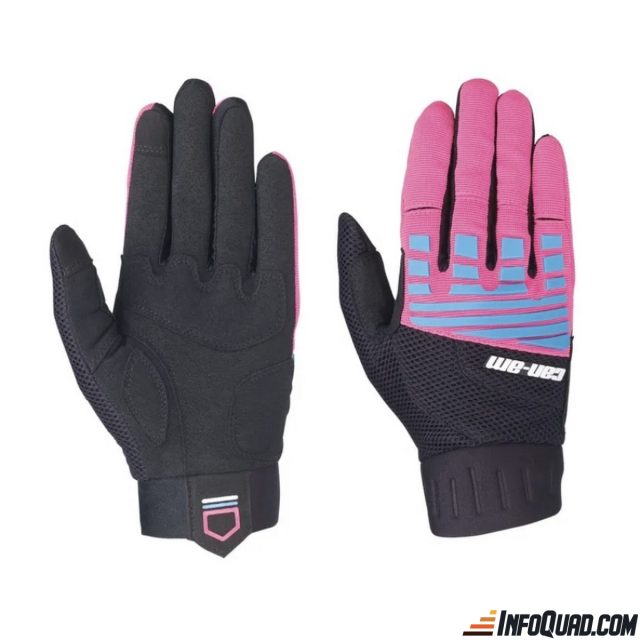 Why think only about the head? Always appropriate, gloves are also a great gift idea. Selected with great care, the Can-Am Steer gloves combine aesthetics and robustness. You cover your hands with a delicate, yet protective piece.
These gloves are durable, ventilated and have touch technology. They have good protection as well as a good grip on the handlebars and steering wheel. The cuffs are well-adjusted with moulded neoprene for a perfect fit.
In fact, no cold sensations, so no more problems!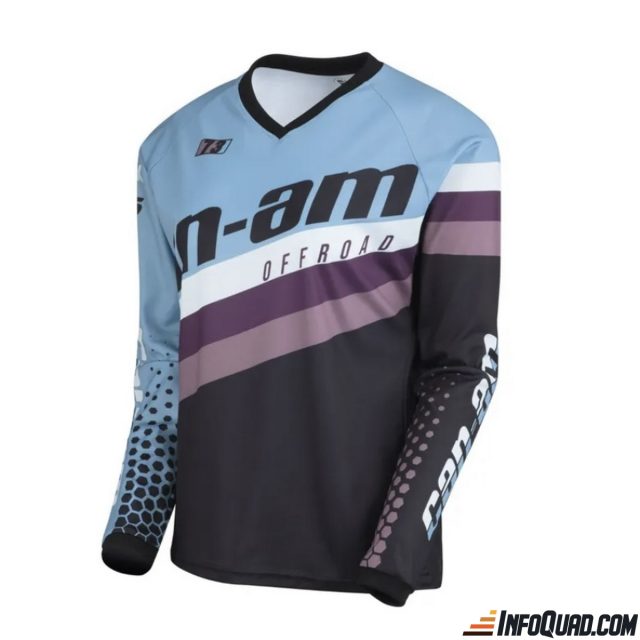 While hydration is important to help us stay cool during an activity, we also want to look for clothing that will help you in this regard. A motocross shirt is a great way to do this. These jerseys are made from extremely thin fabric.
In addition, these jerseys have mesh panels in certain areas to promote air circulation. This feature allows body heat to escape to help us stay cool while we ride.
Won't your mom be able to ride cool and safe with this Can-Am Sno-X fleece?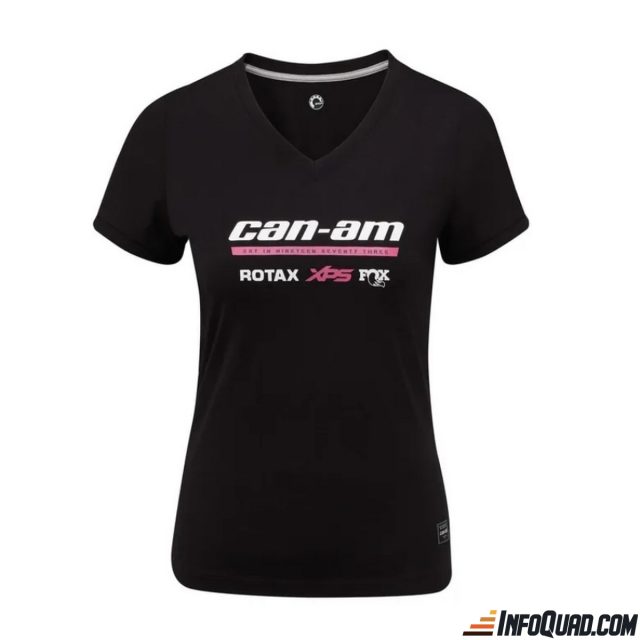 Want your mom to look good no matter what? The Can-Am Corpo shirt will give her that extra edge that will turn heads.
The unique V-neckline design is flattering on any figure as it draws the eye to the face and also elongates the neck and body. Your mom will feel great and show her Can-Am brand credentials at the same time.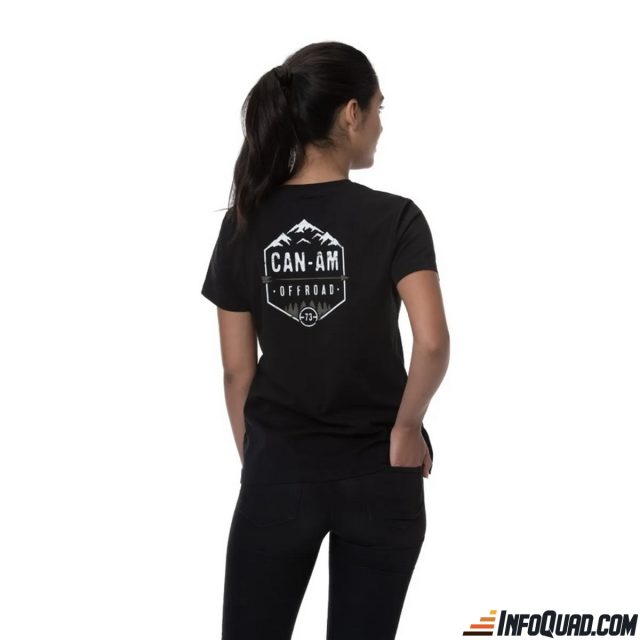 This round neck t-shirt is available in 2 colors. More discreet on the front with the mention "Can-Am Off-Road" on the front positioned on the heart, the back is quite different. It clearly shows belonging to this mythical brand.
Its sturdy design will withstand the many rides it will be subjected to. At the same time, your mom will remember the person who gave it to her!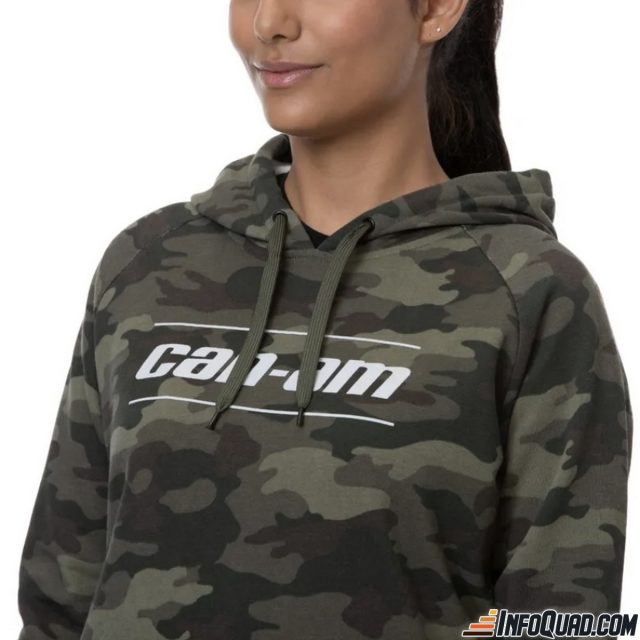 Who doesn't love owning and wearing a hoodie? They are comforting and we are at the height of comfort with this type of outfit.
Whether we are inside or outside on a cold day, a hoodie definitely helps us stay warm.
Even if your mom has to dress formally for work, when she gets home and puts on her Can-Am hoodie, she'll experience a change every time. Not only will her mid-layer fleece help her relax, but it will keep her warm and comfortable no matter what her task is after work. Isn't this the perfect gift idea for a chilly little mom?
To conclude our list for Can-Am Mother's Day:
In conclusion, these are just a few examples that you can find at your BRP dealer to brighten up your Mother's Day on the next Mother's Day. For more ideas, the InfoQuad team suggests you visit their dedicated section.
Click here for more Can-Am articles: