We're already halfway through our Gaspésie Quad Tour 2023. We woke up in front of Percé Rock on the 4th day of our tour. The weather offered us another beautiful sunny day.
At 8 a.m., we set off from the Riotel Hotel in Percé.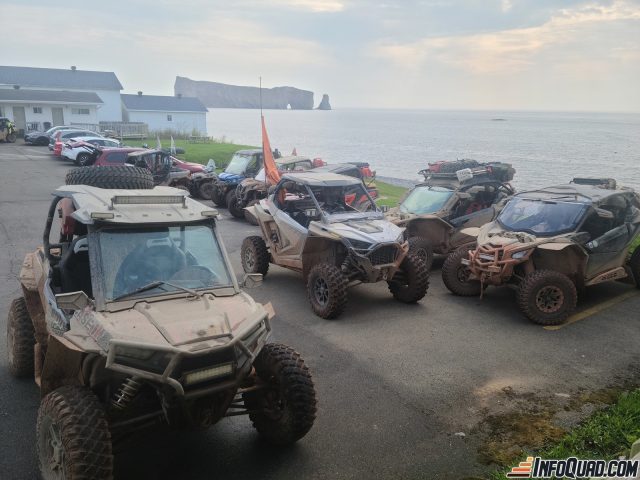 The day started by going back the way we came!
We had to retrace our steps, as there is only one trail to Percé. So, once again, we crossed the famous little river that had caused minor problems for some of us the day before. But this time, the crossing was very easy – we knew what to expect!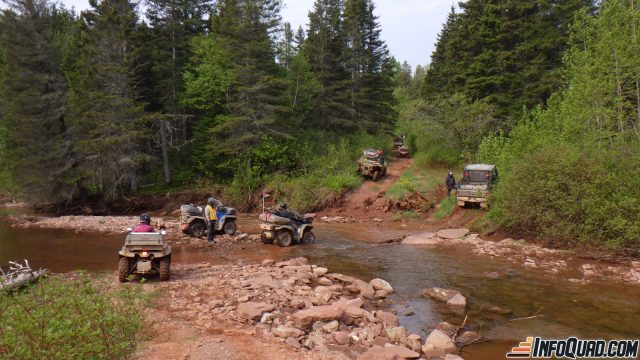 Heading to Grande-Rivière
The rest of the way to Grande-Rivière was uneventful. Once there, we refueled our quads and stopped at the grocery store to buy our lunch.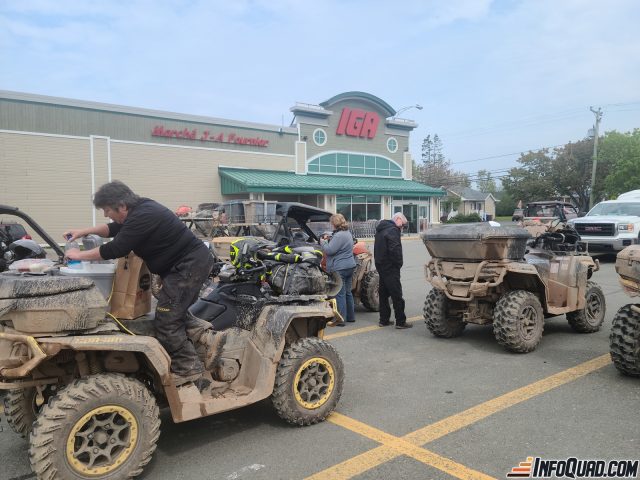 After this short break, we headed back to Gaspé. Once again, we were able to cross the famous Grande Rivière bridge.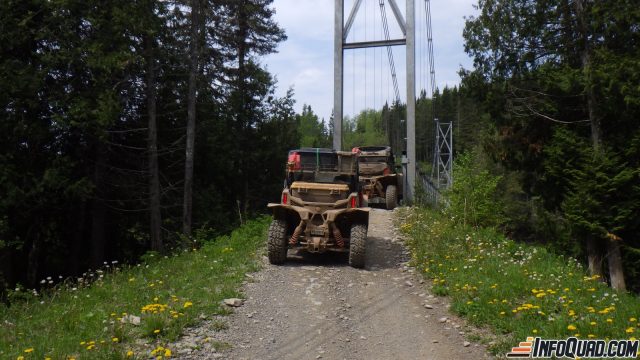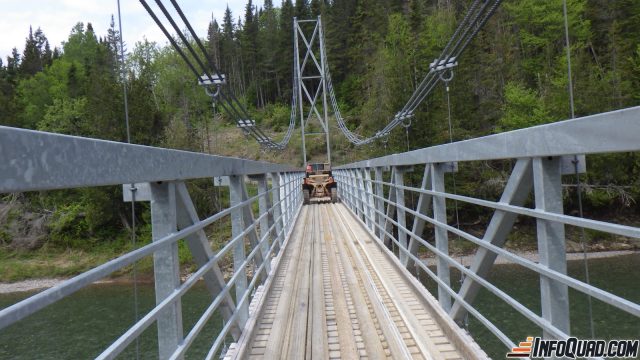 This part of the Gaspé Peninsula is rich in scenery. We pass through beautiful forests, but the descents and climbs along the mountains stand out.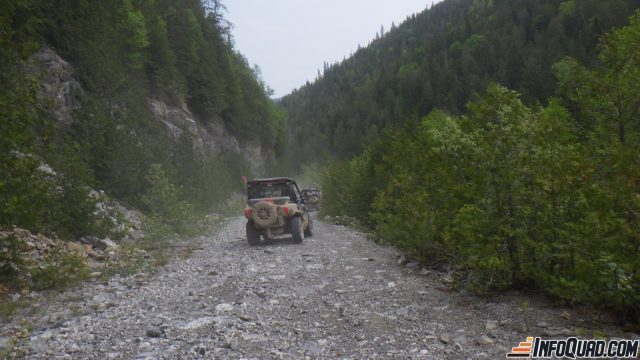 Taking a break in a beautiful scenery
At the halfway point, in the morning, we took a break along a river. What a magical place! On one hand, you can appreciate the beauty of the surroundings, and on the other, the crystal-clear water. Which makes us realize how lucky we are to be able to visit such a magnificent part of the world.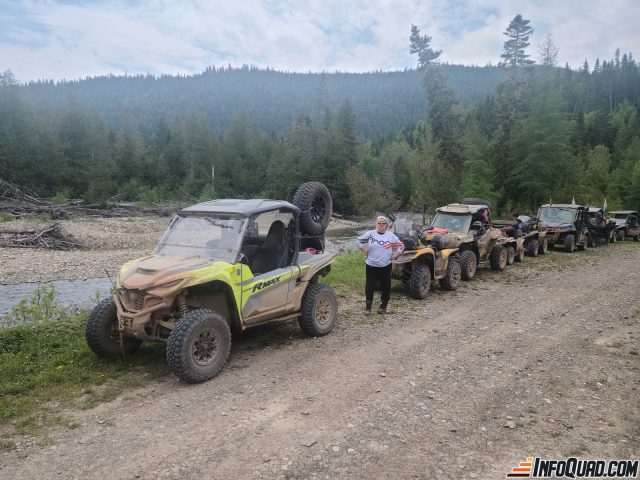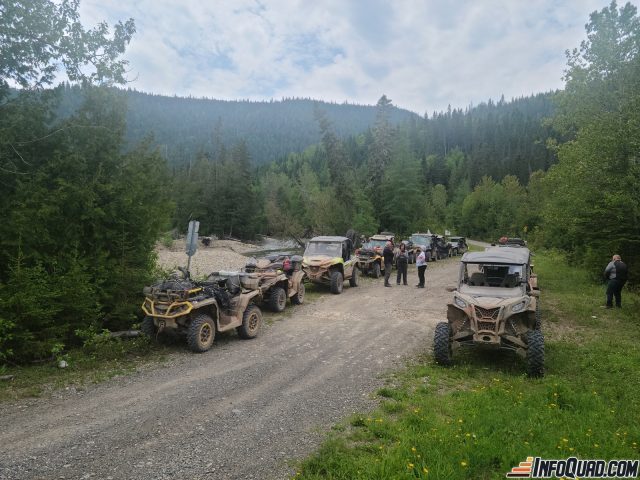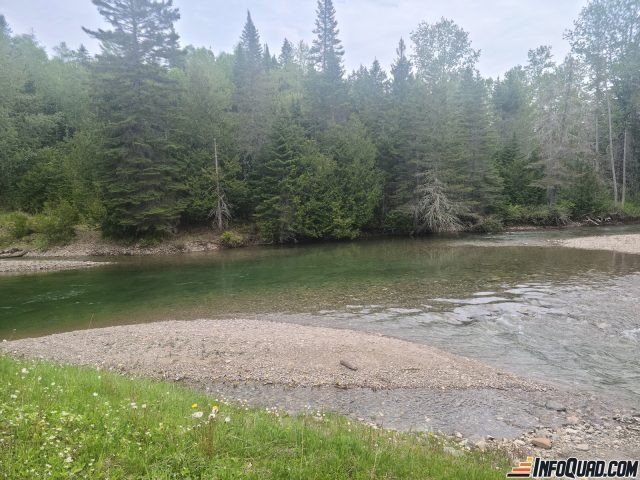 Following this break, we drove to Pont Belley where we had lunch. It's another lovely spot at the foot of beautiful mountains.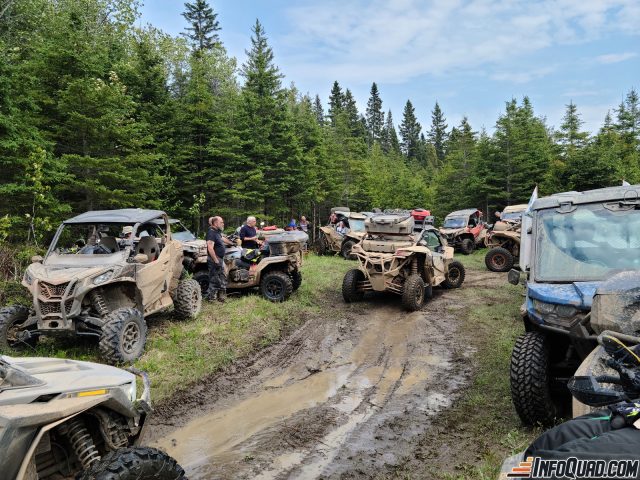 Last leg of the day 4 to Gaspé
After our lunch break, we made the final leg to Gaspé. Once again, we were blessed with some superb scenery along the way. We entered Gaspé at around 4 p.m., where we'll be spending the night.
And that's how Day 4 of our Gaspé tour came to an end. Tomorrow, we'll be driving towards Mont-Saint-Pierre and its superb viewpoints. The rain will be with us for, at least, the next two days… That's part of the adventure!
Til tomorrow!
If you missed the first days of the tour, you can catch up here: