On this third day of our Tour de la Gaspésie en quad, we left the Hotel Riotel in Bonaventure at 8 am. Before leaving town, we stopped off at the grocery store to buy our lunches for the day. Indeed, we'll be dining on the trails for a second day.
For my part, I prioritized the use of my drones for taking photos, since rain will be on the menu for practically the rest of our journey.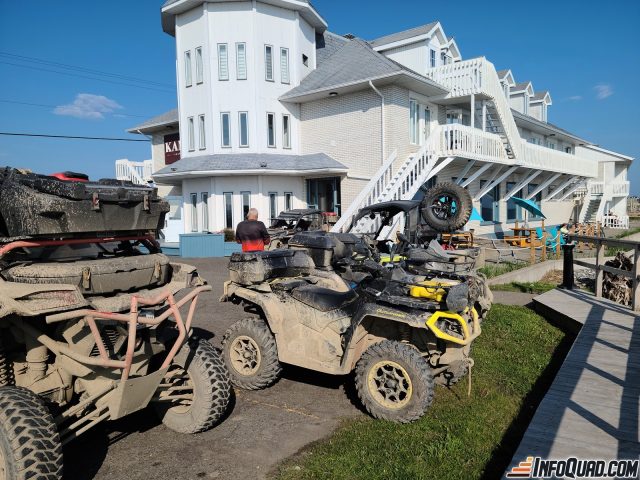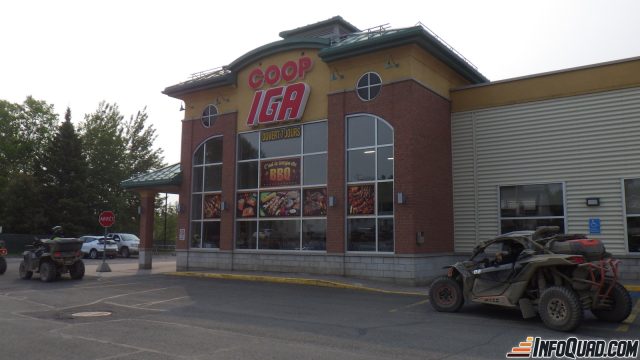 Today's route was shorter and the trail types were similar to the day before. You can read my article from yesterday here.
Our group is now well-established and we're making good progress. This doesn't prevent us from enjoying the beautiful scenery that unfolds before us.
Something to put a spring in our step!
Along the way, we had to overcome several obstacles, such as culverts broken or undermined by heavy rain or rapid snowmelt.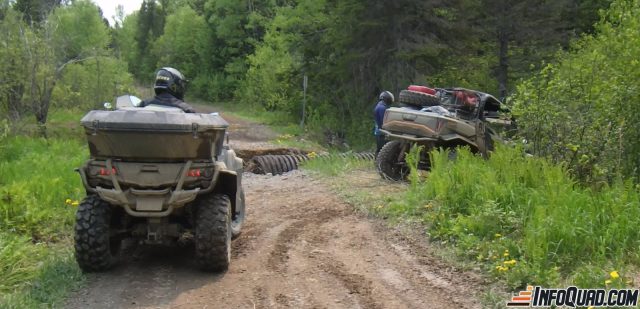 Around noon, we stopped for lunch at a magnificent spot on the bank of a beautiful river. Although I've stopped at this spot several times on previous editions of this trail, I never tire of the beauty of the place.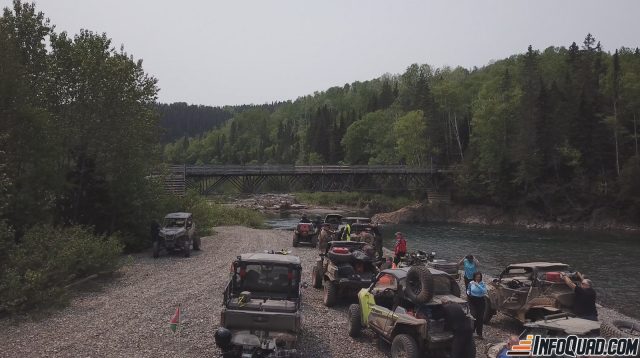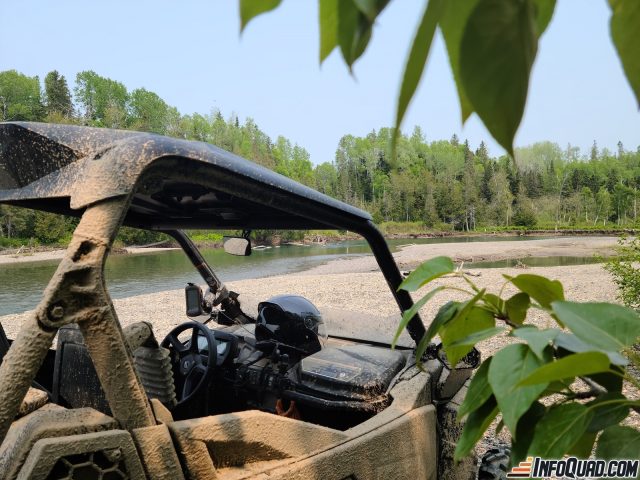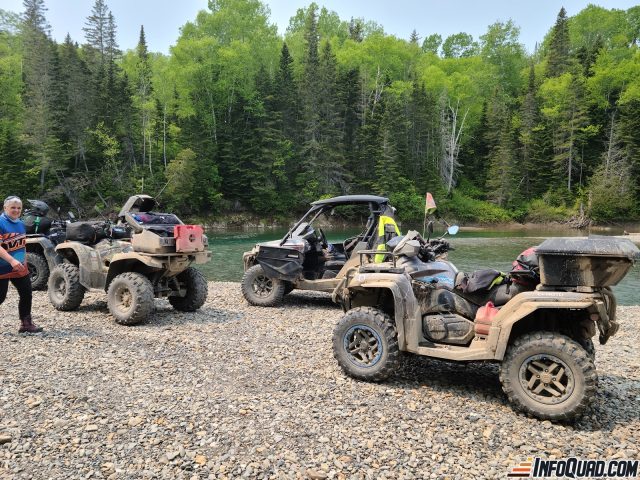 After our lunch break, we set off again for Percé. On our way, we take one of the most iconic footbridges in the Gaspé: the Grande Rivière. The scenery here is absolutely magnificent. There are two observation posts where you can take in the view. They are located on either side of the river.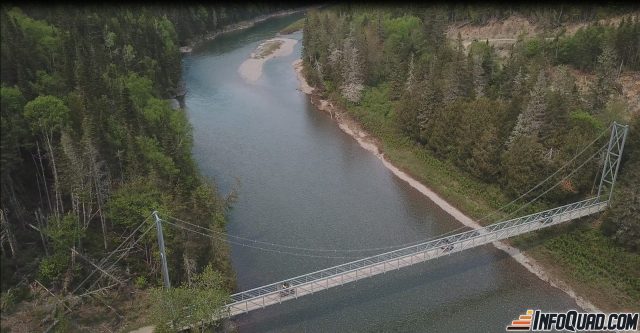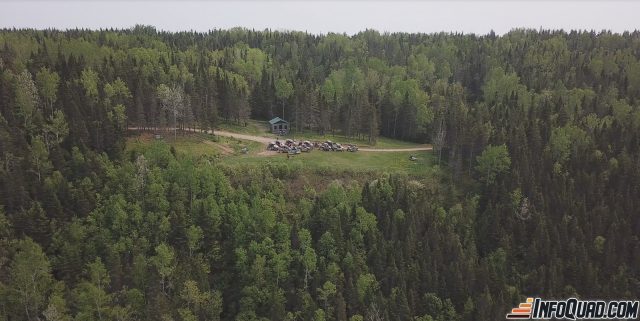 Challenges on the way to Percé
The last stretch of trail to Percé had a few surprises in store for us. In my opinion, some places could do with some love to make quad navigation easier. In any case, we must remain vigilant to avoid getting into trouble and getting caught.
For those who have ridden these trails before, there's one place you can't really forget: the traverse to Percé. This year, Mother Nature has increased the level of difficulty, as the edge of the bank has been eroded by the stream. But don't worry, that's not going to stop our group!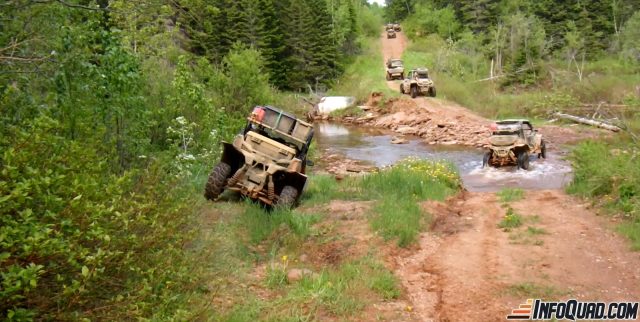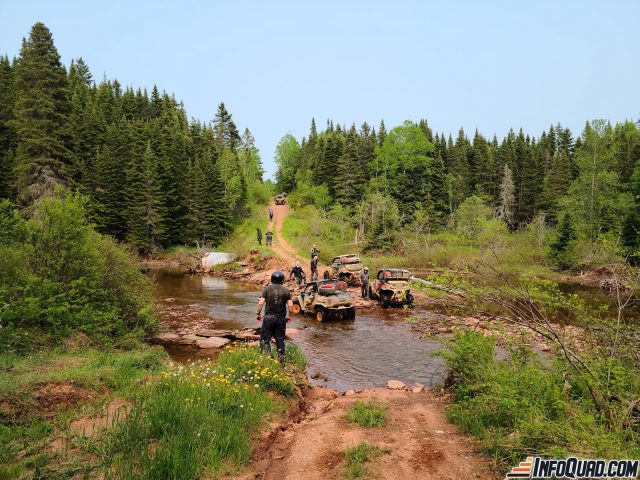 With this obstacle behind us, we end our day with our entry into Percé, with the majestic Rocher unveiling itself to us.
This day 3 finishes with a beautiful view!
The third day of our Gaspésie quad tour is now over. We're spending the night at the Riotel Percé, which gives us almost direct access to the water's edge, and we'll wake up to a magnificent landscape!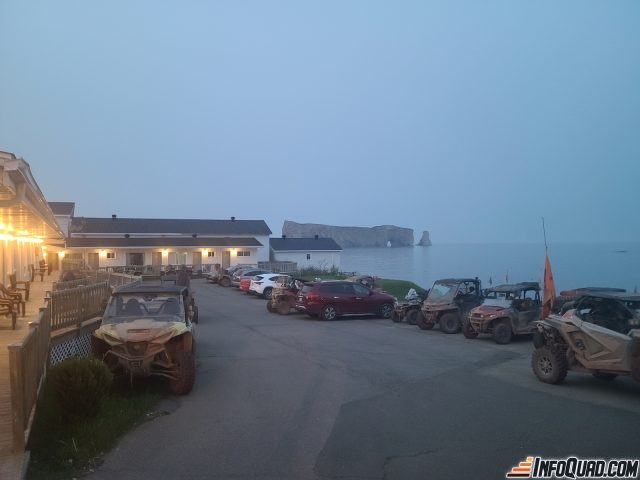 Tomorrow, we'll be heading for Gaspé. Until then, we'll be enjoying the beautiful scenery of Bonaventure Island and Percé Rock!
So, talk to you tomorrow!
The rest of the Gaspésie Quad Tour described daily here: