This time, we couldn't escape it. On the morning of day 5 of our Tour de la Gaspésie en Quad, a light rain was falling as we left the Rodeway Inn in Gaspé. This is where we spent the night. Also new this year, the restaurant is now a St-Hubert rotisserie. It's very convenient to be able to eat without having to go anywhere.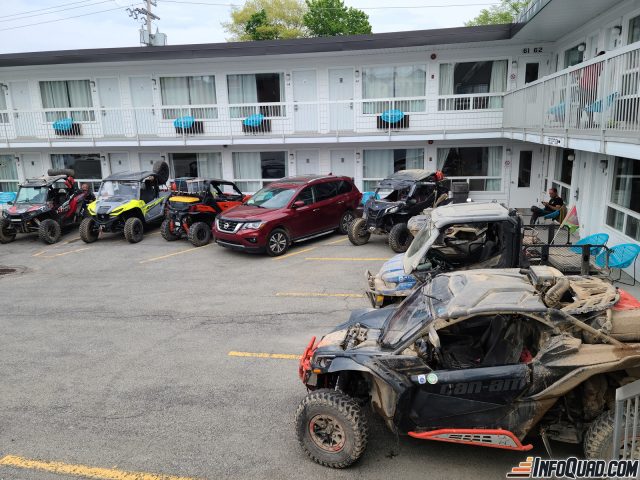 Recent heavy rains change our plans
The Gaspé Peninsula played another trick on our 5th day. Heavy rains a few days ago forced the Club VTT de l'Estran to temporarily close the TQ30 on its territory. A culvert was completely destroyed, leaving a large hole in the trail.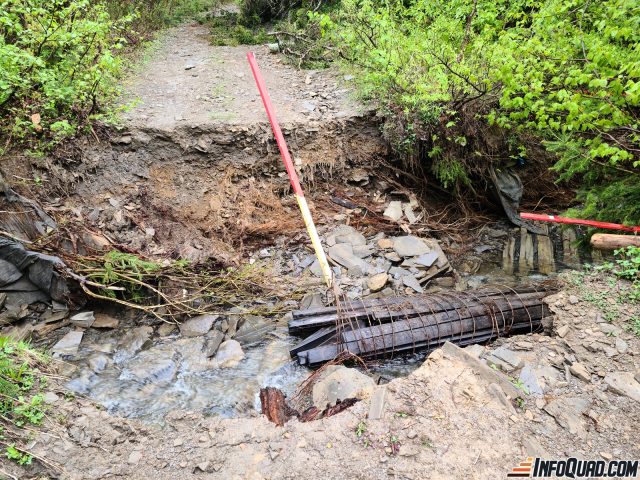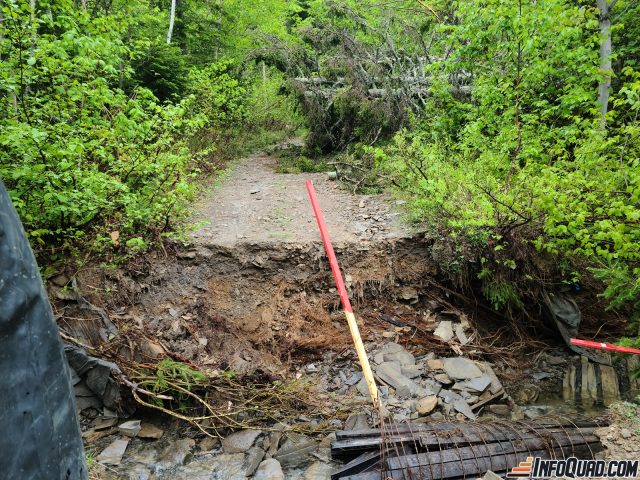 We tried our luck anyway, thinking we'd find a way around it. But we couldn't. We were forced to descend to Cloridorme. Our guide found a route that would give us access from Route 132 to the trail west of the TQ30 break.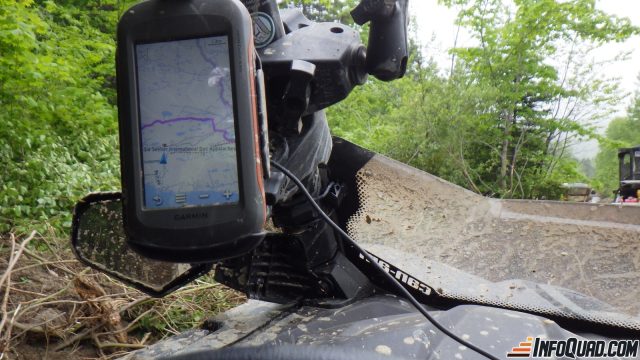 Once again, the heavy rains "chewed up" the path that would have allowed us to continue on the planned route. We were defeated a second time in the same half-day and had to give up and return to Route 132.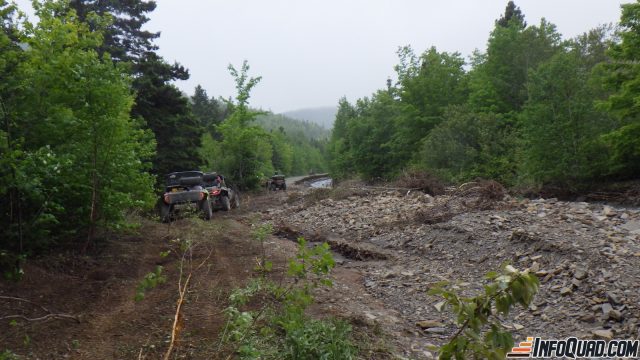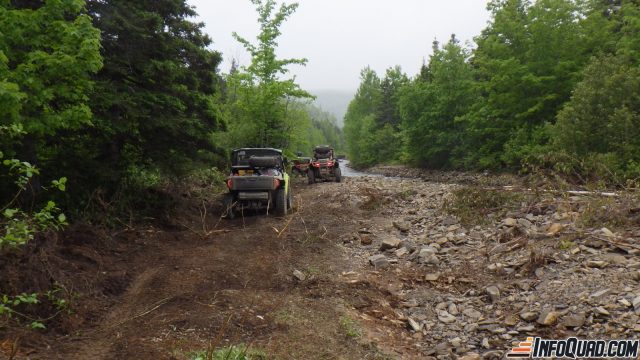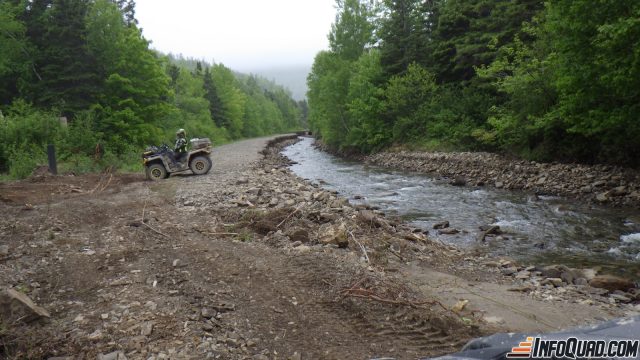 A well-deserved lunch break
From there, we headed straight to Restaurant La Marée Haute for our lunch break.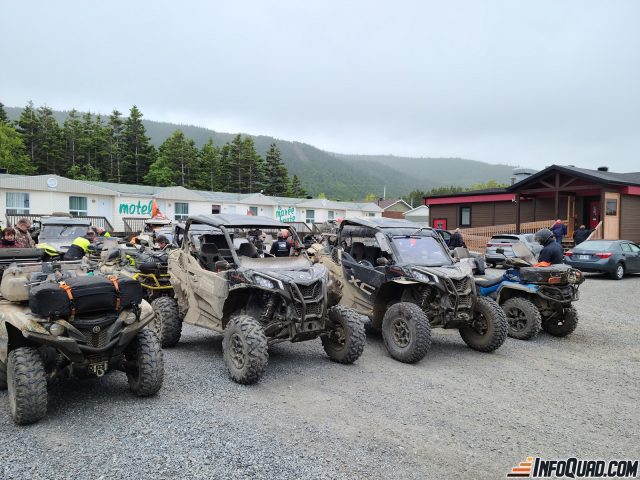 After a good meal, we set off again. Once again, we had to take Route 132. This time, we were escorted by two SQ cars.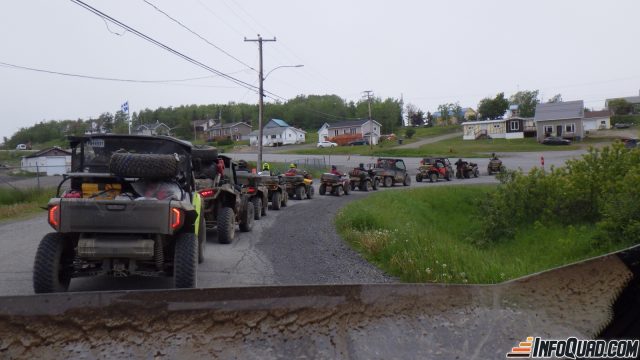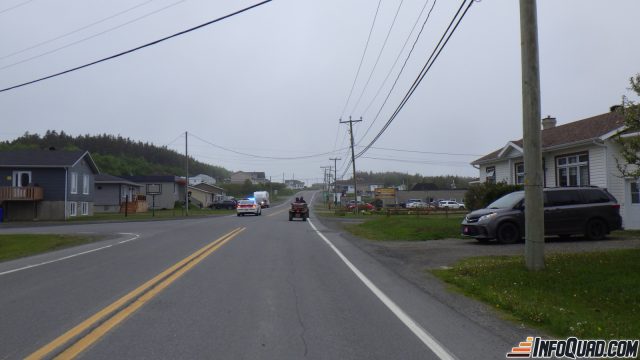 Our afternoon route included several steep climbs and descents typical of the Mont-Louis and Mont-St-Pierre areas. On some occasions, this was done on the side of a mountain, making it all the more spectacular.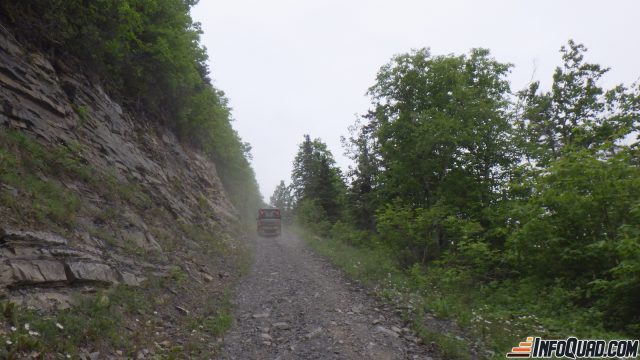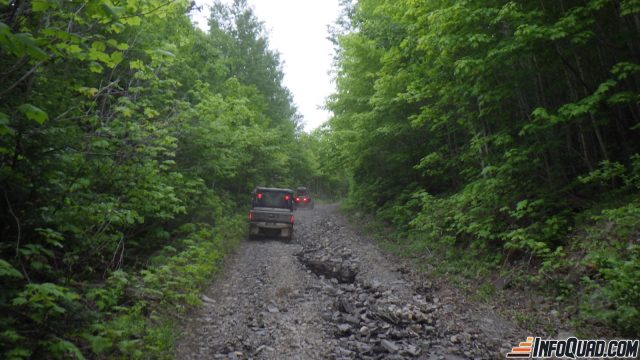 A nice surprise to end the day
On the final section of Day 5, I was treated to a nice surprise as we came across several patches of snow along the edge of the trail.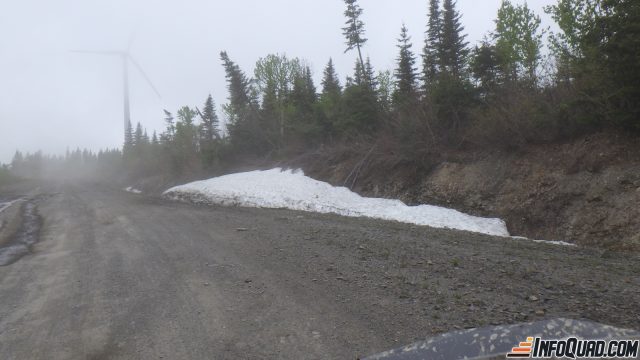 Around 5.45 pm, we arrived at the Motel Le Délice in Mont-St-Pierre. And so ended a day full of unforeseen events.
A quick note for those planning a trip to Gaspésie in the next few weeks. Work to repair the trail has already begun. I invite you to consult the iQuad app for the status of this segment of the TQ30.
Until tomorrow!
The rest of the Gaspésie Quad Tour described daily here: