Surpassing oneself and reaching new goals are elements that allow us to feel alive. Sometimes, it is enough to push our personal limits and to leave our comfort zone to discover what we are really capable of. This is exactly what a trio of friendly women in their thirties, nicknamed Les Improbables, set out to do when they decided to tackle the now famous Trophée Roses des Sables rally in 2022.
During an evening of the summer 2020, the idea was born in the mind of Patricia, the most Cartesian of the group. During a meeting on her terrace in the presence of her sister Katy and their children, they elaborated the beginnings of what was going to become a great adventure for these Lanaudière women. Jacinthe, a skilled adventurer and globetrotter, enchanted by the project in the making, completes this trio.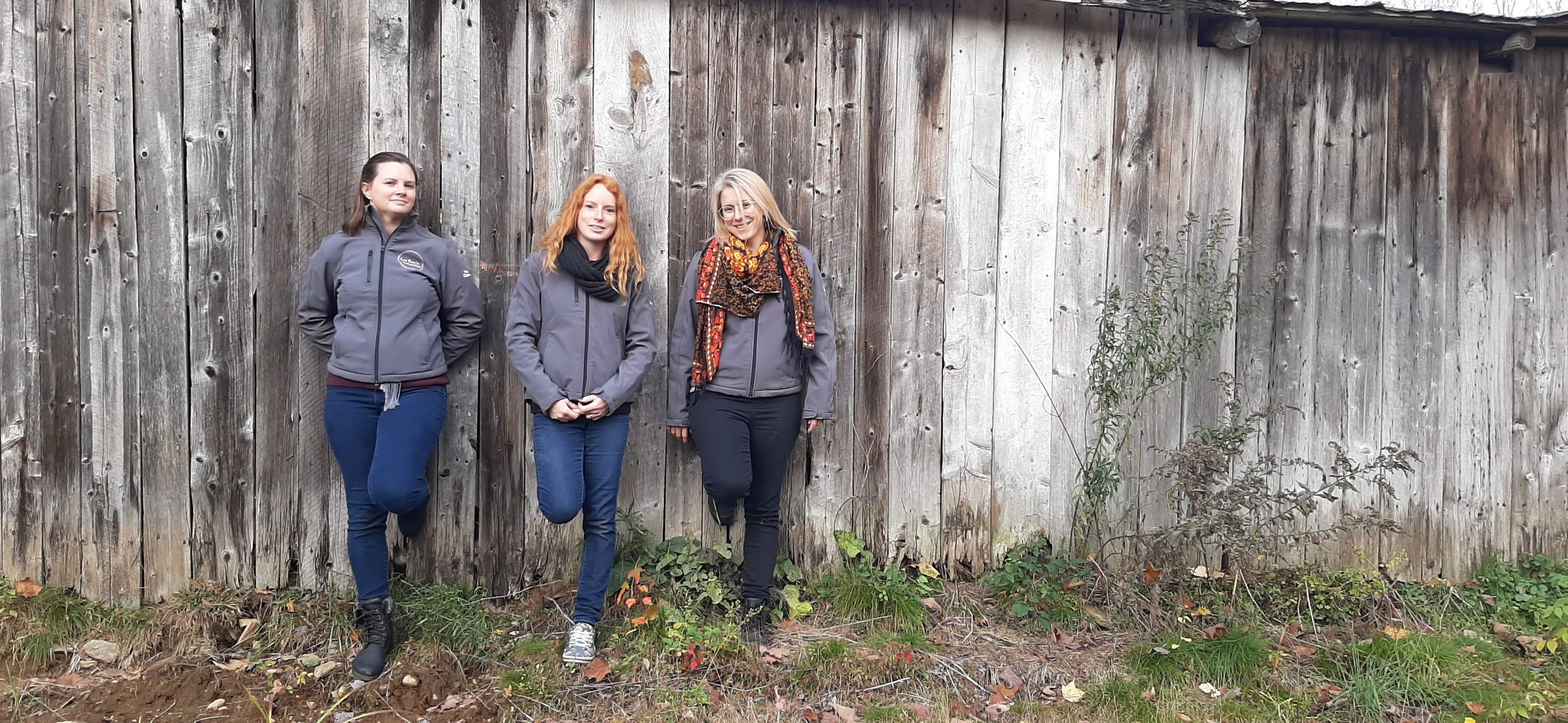 Why this name "Les Improbables"?
It comes simply from the improbability of the situation. It is also the improbability throughout the project: the pandemic, the three of us coming together despite our differences in our professional lives as well as our families. It is also the way we jumped into the project, the way people supported us without any hesitation and the unifying effect of people supporting us… The beauty of this improbability is that we are achieving the goals we set for this adventure to become "Probable", says Patricia.
What is the Trophée Roses des Sables rally?
Since 2001, it is a 100% feminine rally-raid which takes place in the desert of Morocco. It's not about speed, but rather about orientation strategies in a sumptuous setting and environment.
For their part, Les Improbables will have the opportunity to drive a quad and a vehicle side by side during this 2000 kilometers journey spread over 6 days. They will have to evolve with the help of a road-book and a compass during the daily stages, respecting the different obligatory passage controls (CP in the automobile jargon).
The program includes six stages, including the famous marathon, which will plunge the participants into a 48-hour challenge of autonomy. Finally, the long-awaited stage of the dunes during which they will cross the majestic mountains of golden sand.
This is a challenge in itself that they will have to face as a team, but they are also aware that an extraordinary solidarity will be palpable between the participating teams. It is a strong human experience and the Trophée Roses des Sables offers to the women a rich opportunity to meet themselves in a context out of time and out of their daily life.
"We were at this point in our life, we needed a bigger project that was not centered on us and that would give back", mentions Patricia.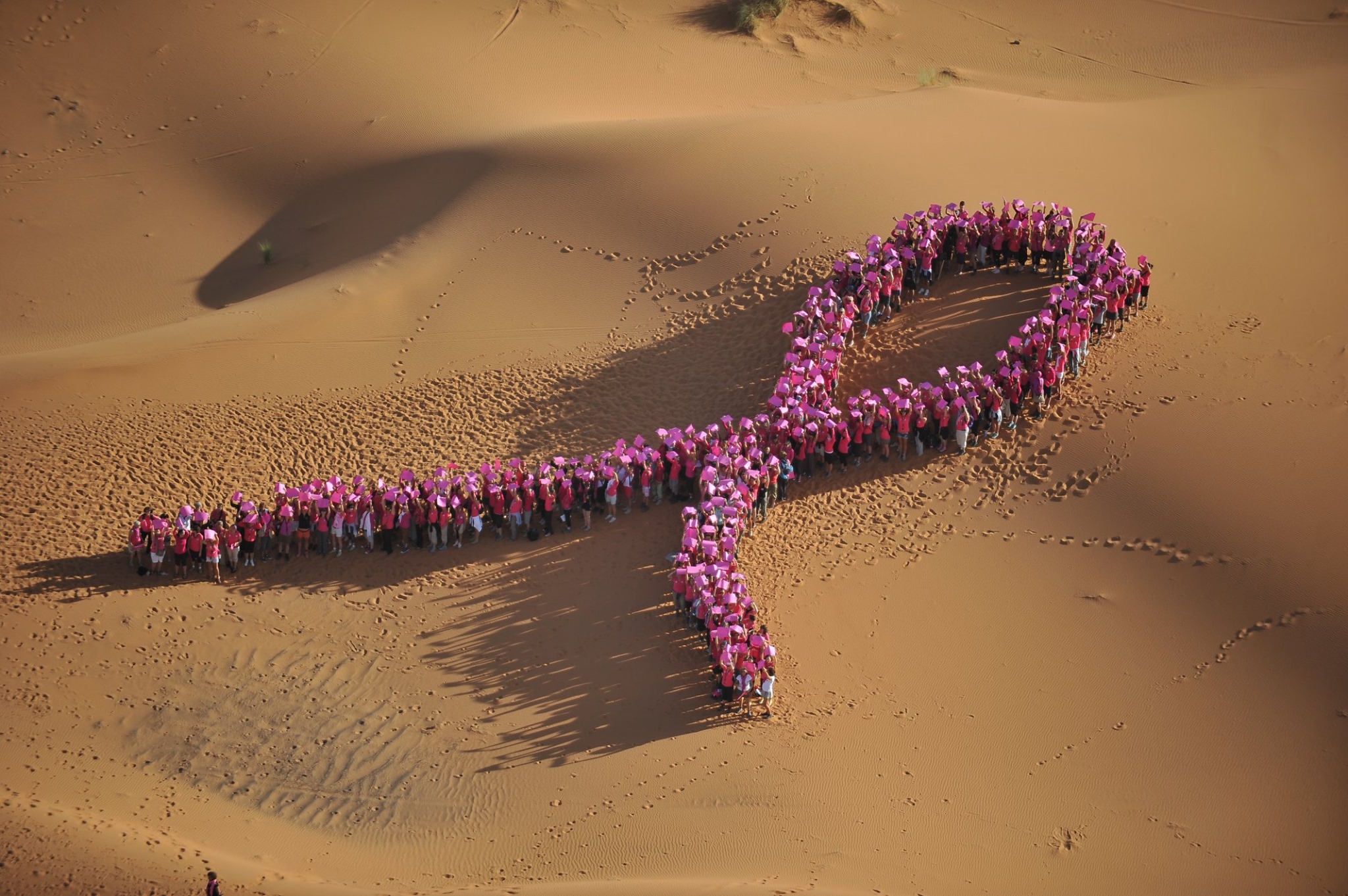 Associations that they care about.
The rally Trophée Roses des Sables supports several associations that are sensitive to its participants. The association Enfants du désert, the Club des Petits Déjeuner, Ruban Rose and the French Red Cross are the main causes supported by these women.
The sponsorship of a child.
The Trophée Roses des Sables rally will also allow each team to provide for the needs of a child that they will sponsor for at least 5 years. It is a lasting support that answers the specific needs of a child of the province of Errachidia. For Les Improbables, this will be a real opening to the world and a way to support a child in need so that he can go to school under good conditions.
It is an adventure that requires a lot of preparation.
They all have a base in driving vehicles of the type they are going to drive, but they don't really have the experience of the desert and the mechanical problems that can ensue. They have therefore started training and education that will be very useful in their adventure. Courses in driving, forest survival, map reading and compass are part of their preparation.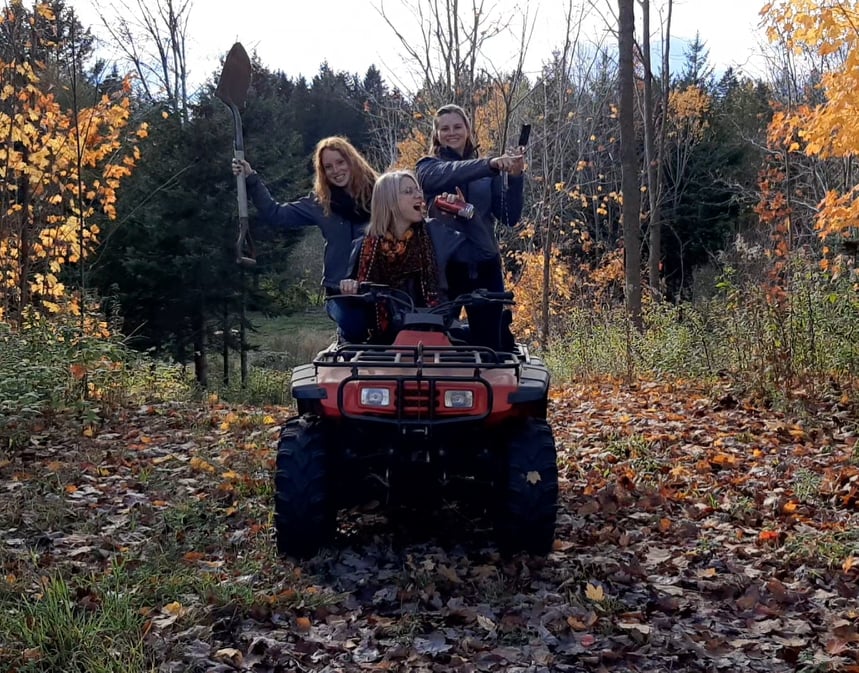 Fundraising activities.
Such an adventure also requires an outlay for logistics. This is why they have started fundraising campaigns. Several companies have already answered the call, but if you are interested, there are still a few places left for those who would like to put their name to the rally and join this friendly trio. By advertising plans, they offer a nice platform and a nice visibility for anyone who would like to join this adventure.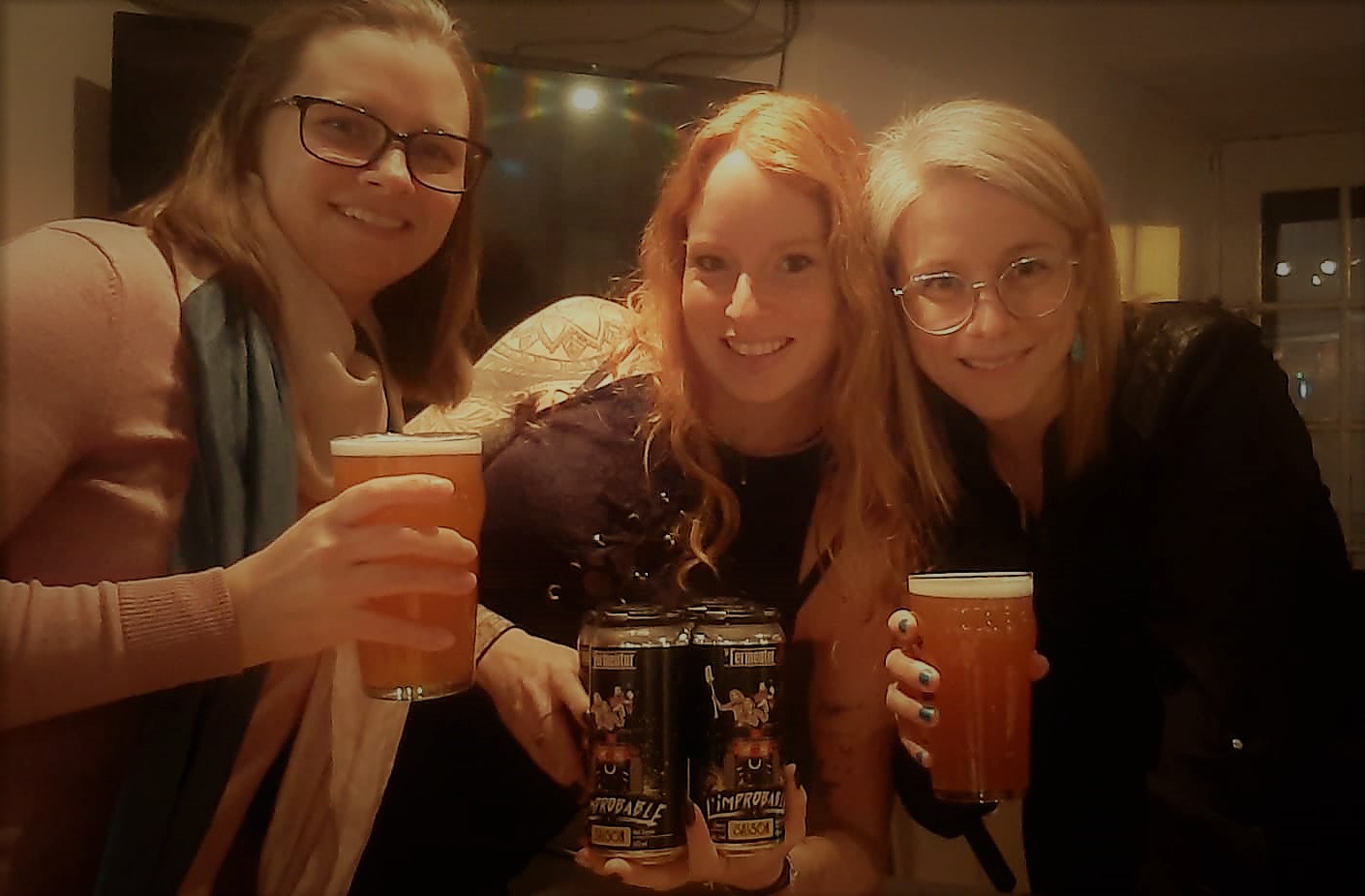 Recently, the micro-brewery Le Fermentor in l'Assomption has developed a beer with their logo. What's nice about this association is that $1 per beer sold helps them finance their project. What is even more interesting, it is that when the adventure Trophée Roses des Sables will be finished, the association will continue and 1$ by beer sold will be given to the Foundation of the breast cancer. It is possible to get this beer in several supermarkets of the south of Lanaudière, with the trio Les Improbables as well as directly at the microbrewery Le Fermentor at 355 Bd. de l'Ange-Gardien, in L'Assomption. 
Pure has also partnered with them financially. This Quebec based company offers ecological cleaning products in bulk for the family and the home. To order Pure products (see the list of products available for financing on Facebook).
Well-known motivational speaker Michael Lamarche also answered the call by donating the proceeds of an evening motivational show to the Improbables NPO.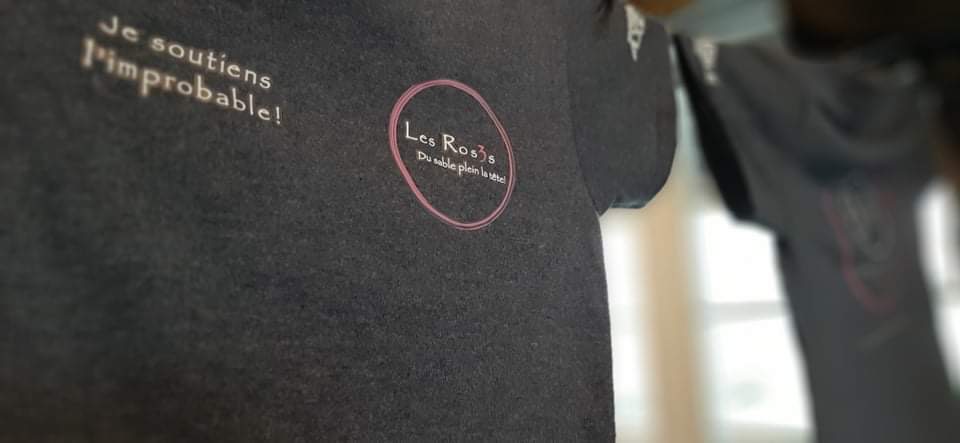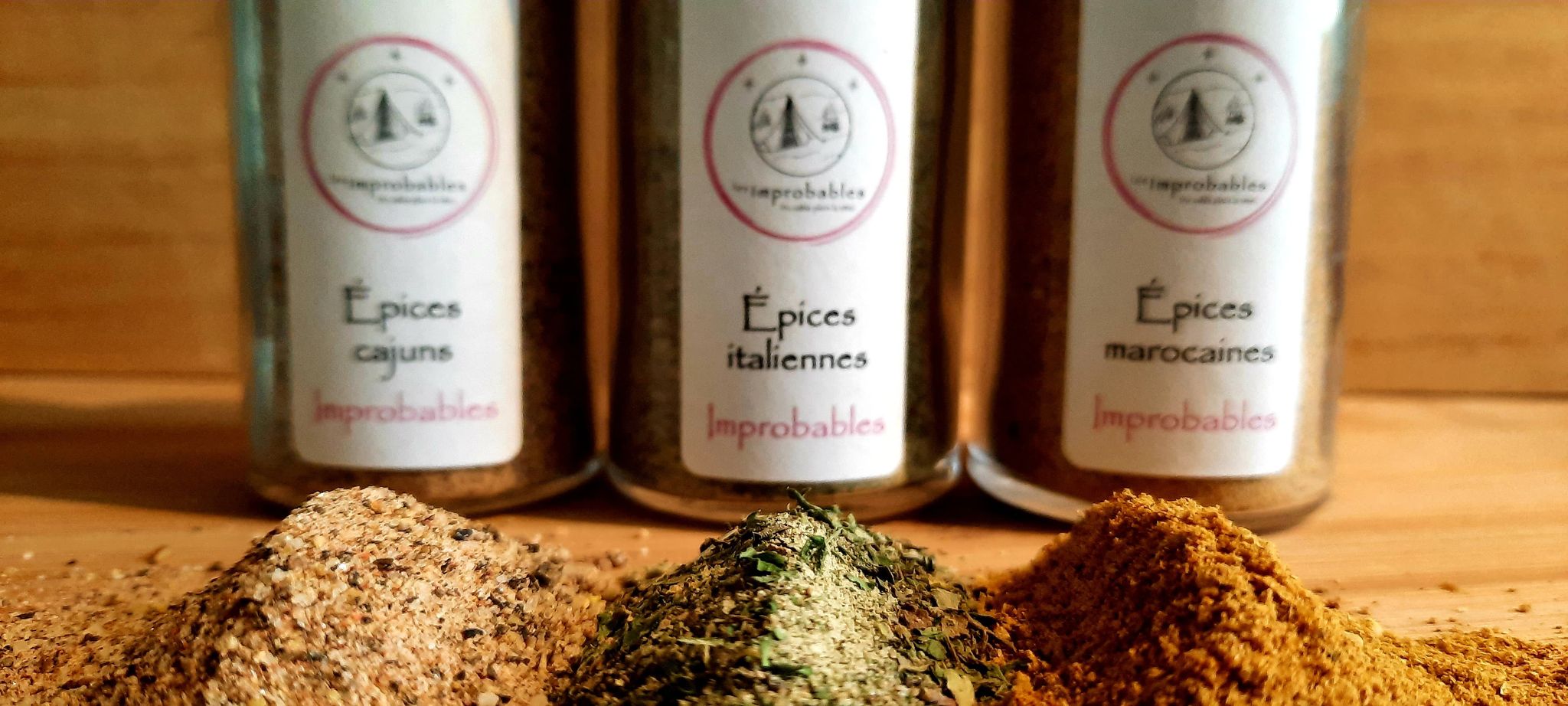 By contacting them directly through Facebook, it is also possible to contribute. Here is also a list of their current means of financing:
A wine for twenty, in exchange for a donation receive a gift… red, white or rosé!
Trio of spices for 20$, imagined by Les Improbables and approved by their families.
Clothes with their effigy, show your support! 20$ .
And of course, Go fund me!
In conclusion, this beautiful adventure allows these women of boundless generosity to contribute and change the world through their concrete actions. It is a project that involves all the members of their respective families. This initiative has also brought them closer together towards a common goal. The quad is much more than a transportation vehicle, it is a way for them to make a difference for a better society.
Les Improbables is Jacinthe Boulet, Katy Chabot Gingras and Patricia Chabot Gingras. You can help and encourage them by contacting them by email: [email protected]
I also invite you to subscribe to their Facebook page to learn about their upcoming activities as well as the complete story of their adventure in Morocco next October.