It is not uncommon to bring objects of a certain value when we practice outdoor activities. Therefore, we want to protect them from different elements that could affect them. For my part, I use the best equipment possible as often as possible when snowmobiling, ATVing, motorcycling or on my outdoor excursions.
I recently discovered the Finntrail brand of equipment. They specialize in all-weather clothing. Finntrail has been manufacturing and designing waterproof gear for the specialized off-road market for over a decade.
They offer a great variety for all tastes and budgets. To be honest, quality often rhymes with a high price, but they are relatively affordable in their approach. Probably their marketing strategy is to flood the off-road world with a very aggressive action plan.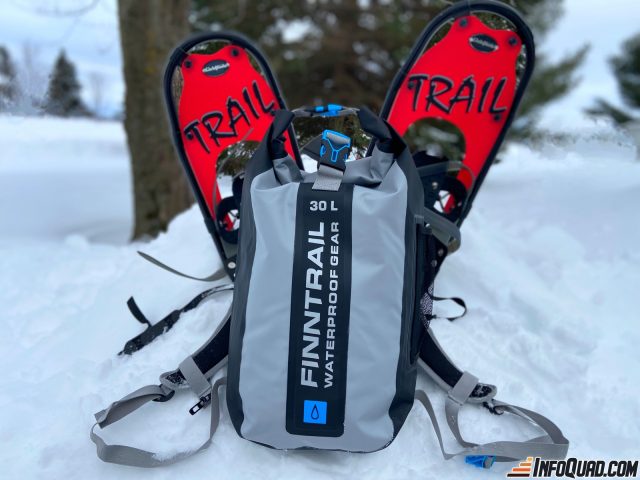 My review of the Finntrail Trace 30l:
I was tempted by one of the "waterproof" hiking backpacks that Finntrail offers. I selected the Finntrail Trace 30l, and I have to admit that what I had before did not satisfy my expectations 100%. Even if some of them offer waterproofness, they left me in doubt about this aspect.
Let's get the facts straight.
There is simply a distinction to be made between "water resistant" and "waterproof". In the first case, it will have certain durability to repel the weather in liquid form. However, during a heavy waterfall, its endurance will show signs of failure and its interior contents will become wet. These work well in the rain, but that's it.
In the case of the term "waterproof" or "waterproof", its impermeability will be foolproof. The bag could be completely submerged underwater for long periods, and not a single drop of water will get inside. Think of it as a balloon, completely isolated from the outside world.
A waterproof backpack is of course 100% waterproof, but will also often be a bit heavier and have less functionality. A compromise is necessary and you have to weigh the pros and cons.
How does it work?
Okay, you're probably laughing out loud. Let's get one thing straight, a backpack may look plain and simple. However, this model has a procedure to follow to provide complete air tightness.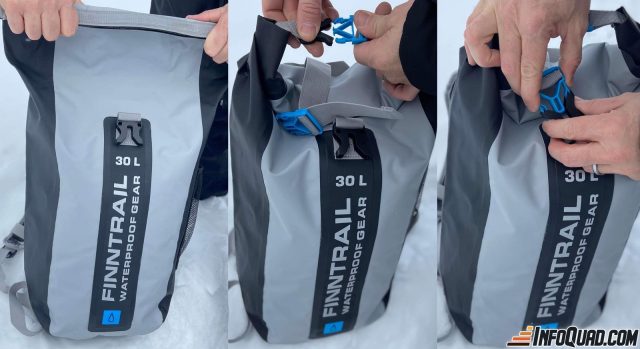 First, when you have stored your items inside, join the 2 upper edges. Roll them up and at the same time remove the excess air.
Then, connect the 2 quick fasteners to hold everything in place. Finally, join the last quick fastener for a better fit. And that's it! 
A bulletproof design… or almost!
What sets this backpack apart is the attention to detail in its design. Let's start with its seams that are completely sealed and ready for any eventuality. In addition, the different sections of the materials that make up this backpack are welded together in a process that provides a seamless hermetic barrier. 
The features we expect!
This is a backpack with all the features a bag should have: good shoulder straps, a front buckle and a side pocket.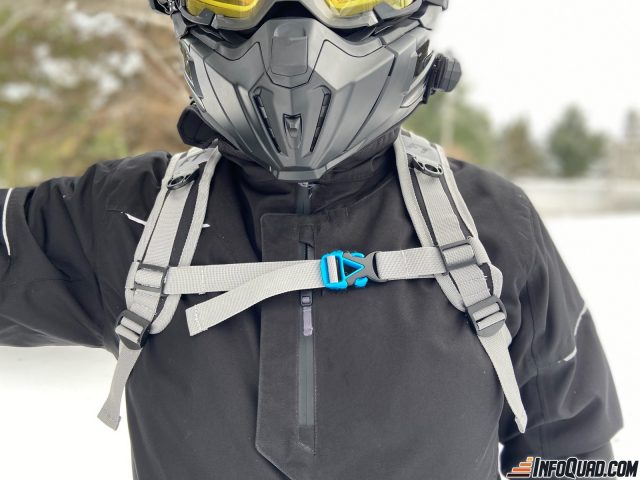 The straps are very comfortable and they offer the support we expect. When they fit properly, they don't tend to slide around. What could be more unpleasant than constantly repositioning a backpack that is constantly moving around? These straps are well-padded and offer excellent comfort for hours on end.
The front buckle tightens the straps to complete the adjustment and counteract the possible movement. All in all, except for a little extra weight on my shoulders, I forget I have this backpack because it fits like a glove.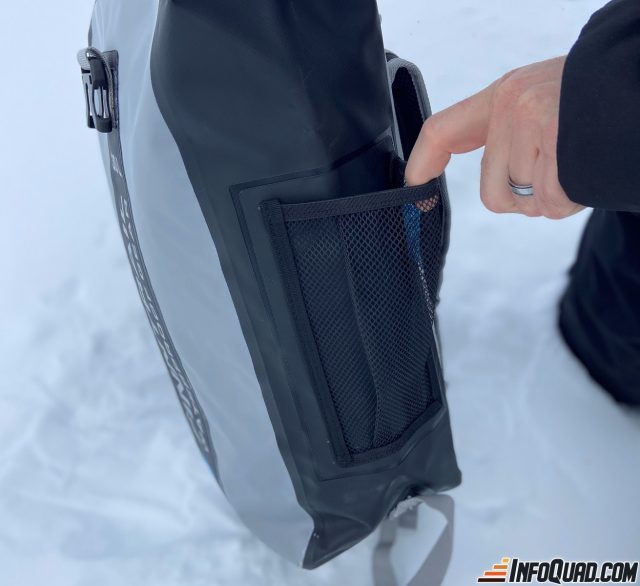 A side elastic mesh pocket occasionally allows me to carry a water bottle. However, I would have liked the manufacturer to equip this Finntrail backpack with a pocket on each side. 
Great rigidity.
No doubt the materials used in the design of this bag add to its waterproof attributes. This is a prerogative that we cannot avoid. By the same token, these materials provide a stiffness that I don't dislike together. This stiffness helps greatly with the insertion and removal of objects inside. 
My recommendation.
The only complaint I could make is the storage compartments which do not exist. I would have appreciated interior divisions or pockets to accommodate a pair of glasses for example. These additions would have more practical consequences for this backpack. 
My overall opinion.
The Finntrail Trace 30L backpack is also very well-suited for all outdoor activities. In fact, it can also be used for trekking and camping. The strength of this bag comes from its construction and shape. This makes it easy to get things in and out. Its exceptional waterproof design will also limit water from your gear while submerged.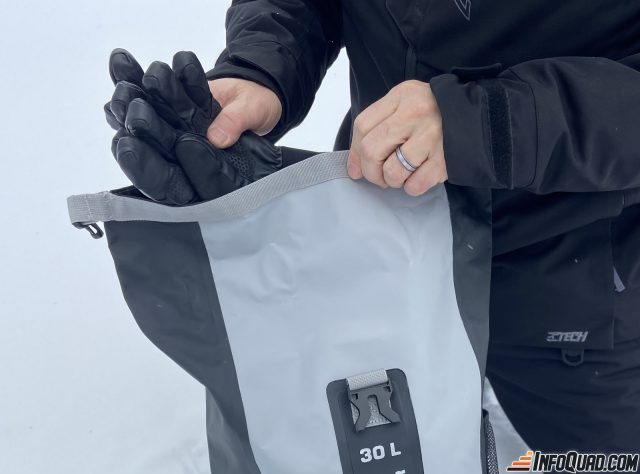 This backpack has enough capacity to carry my lunch, an extra pair of gloves, my camera, and everything else I need while hiking. In addition to its incredible waterproof qualities, the bag is also breathable. All of this adds fantastic comfort to the overall experience on my hikes.
In conclusion, this is an awesome waterproof backpack that does a fantastic job of keeping our luggage safe from soaking. It's fully covered with waterproof systems and provides extra comfort so we can use it anytime, anywhere.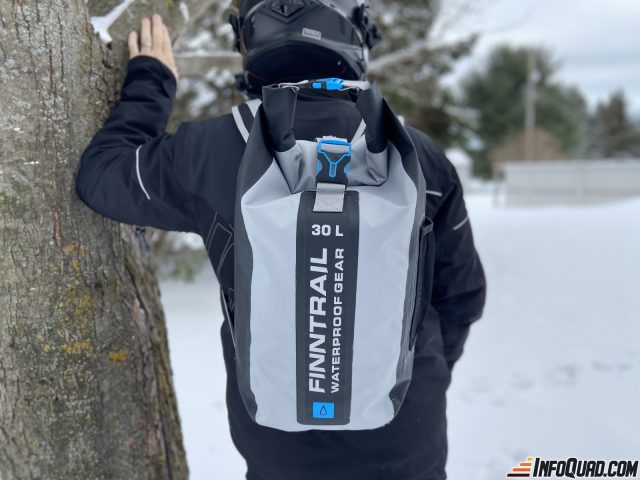 Click here for more articles: