In the last few days, several teasers about the launch of a new RZR family have been released on the Internet. It is not yet clear how much this mythical family will be revisited, but it seems obvious that the American manufacturer will introduce a 2-liter engine… Yes, yes, 2000cc!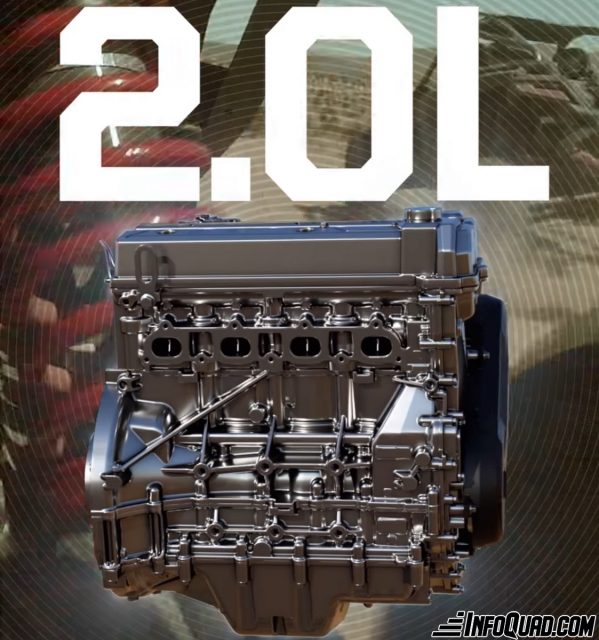 If this is the case, the models equipped with this new engine will not be legal everywhere since in many places, the engine capacity of auto-quads is limited to 1000cc. This is currently the situation in Quebec. It's not clear what Polaris' motivation was to release such a powerful engine. However, Polaris offers other engines that will offer great performances to these new RZR Pro R!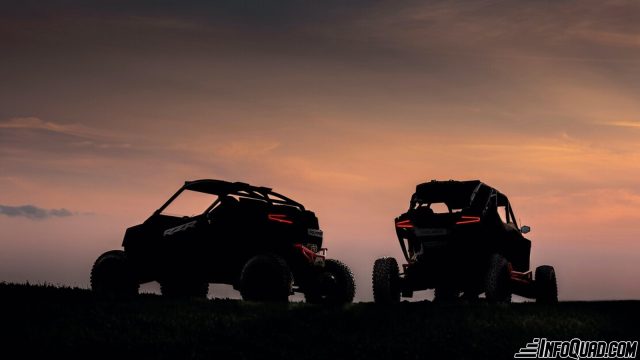 Looking at the photo above, it appears that the left unit is wider and has a longer wheelbase than the 2021 models. At a guess, we can speculate that its width will be around 72 inches and the wheelbase will be closer to 110 inches.
If this machine is equipped with the Dynamix system (which seems obvious on future high-end models), then we will be entitled to an incredible range and stability. It was already insane on the RZR XP Pro Ultimate that I had the opportunity to test last fall. I can only imagine what it will look like on this new platform. Here, I take for granted that Polaris will present us with a brand new chassis. Everything seems to point in that direction!
Polaris also seems to have opted for a bigger tire… Possibly 32 inches.
The interior of the cabin as well as the gauges also seem to be very nice! It's hard to see all the details but what we see from the pictures and videos seem to go in this direction. Of course, we'll know very soon.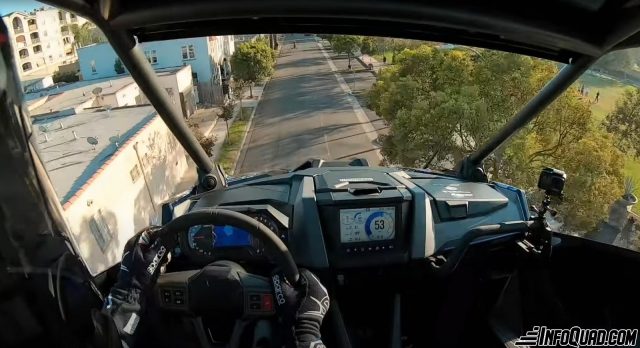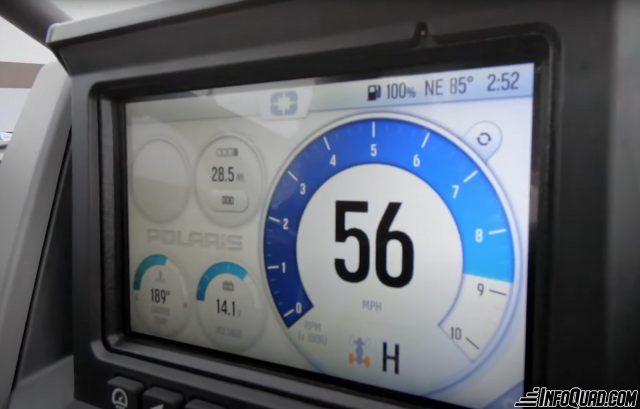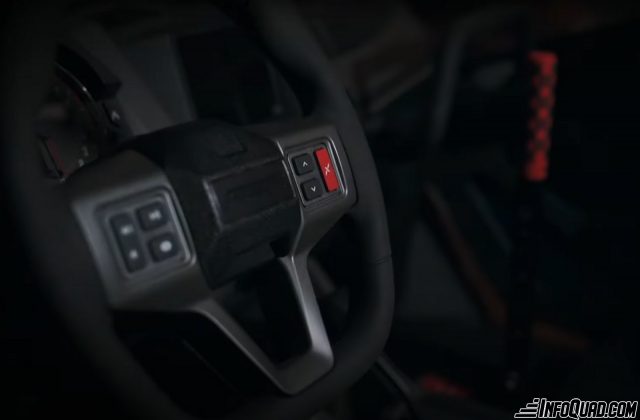 Indeed, the wait will be short since the official launch of the production models of the new RZR family is scheduled for November 9.
A video on Hoonigan's YouTube channel shows a modified version of the new RZR Pro R in action with none other than RJ Anderson behind the wheel. You can see many stunts in the streets of Long Beach, Florida. It is important to remember that this machine has been greatly modified.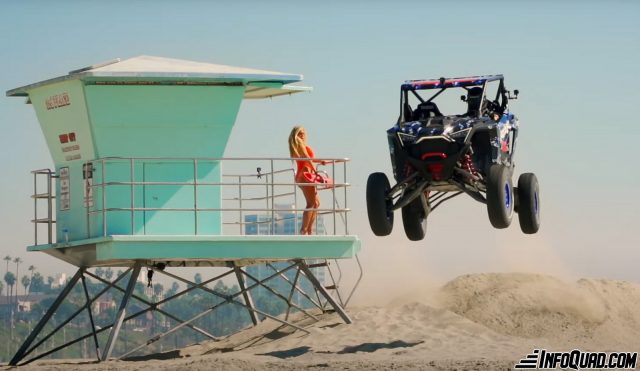 Here is the link of the video for the thrill seekers!
Note: The production models may be different from the ones in the pictures of this article.
I invite you to visit your InfoQuad.com Magazine for more details on this unveiling of the new RZR family!  You can also visit the manufacturer's website