After spending the night at the Rodeway Inn in Gaspé, our group headed to Percé.
The rain of the last 36 hours had a beneficial effect… Indeed, even if it is sunny, there is no dust. We can therefore ride in a more compact group.
This is probably our shortest day in terms of mileage, but it includes a stop at a remarkable viewpoint, the Grande Rivière bridge. This is a must stop, so to speak. The landscape itself is very impressive, but the passage on the footbridge makes us understand the greatness of the Gaspesian nature.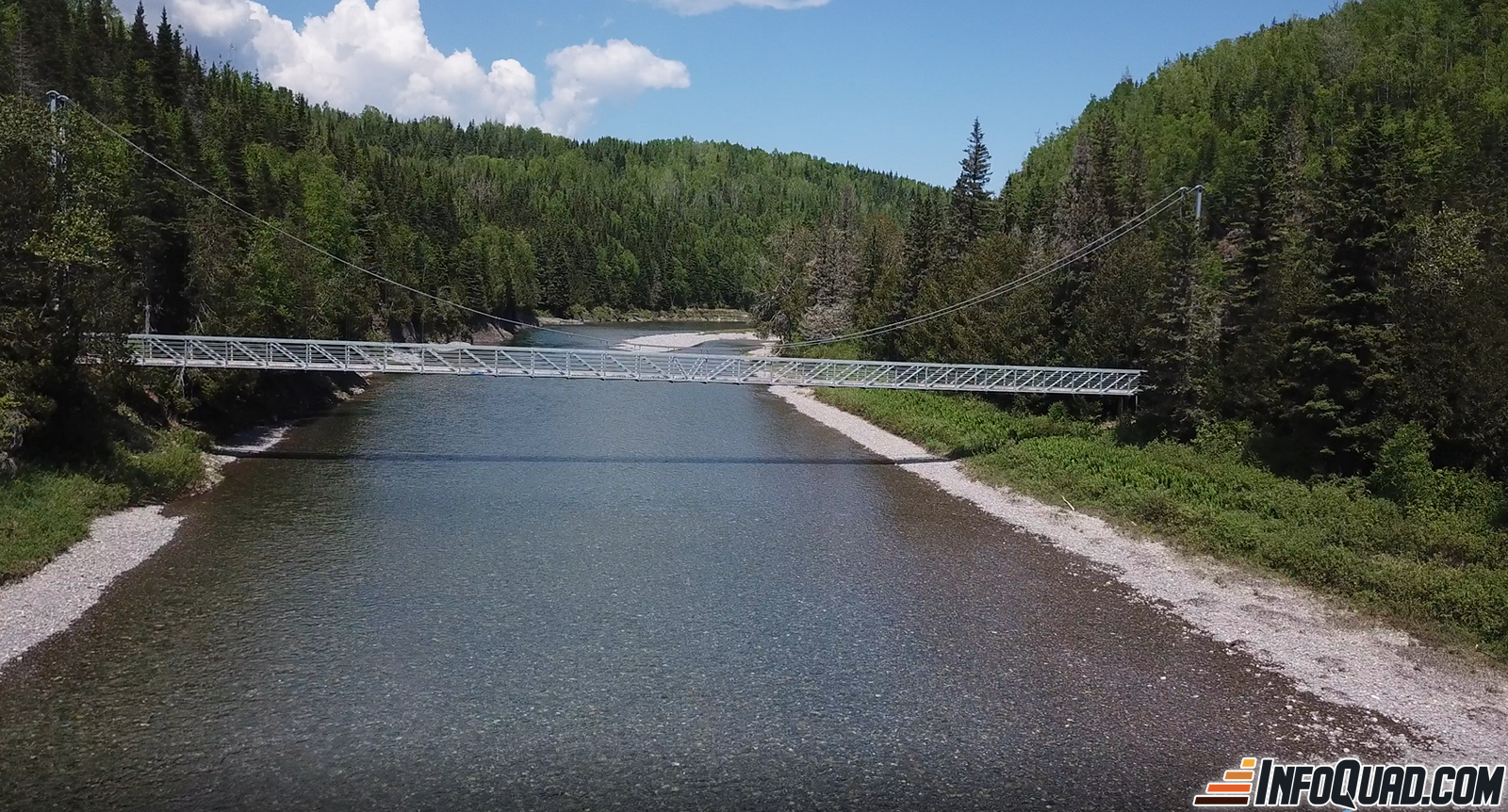 In order to make the most of this viewpoint, our guides had planned our lunch break at this location. The beautiful weather made the experience even more enjoyable.
Of course, our entrance to Percé was also an impressive moment. Indeed, seeing the Percé Rock unveiled to us upon our arrival is one of the highlights of our week of quad riding.
For day 5 of our Gaspesie Quad Tour, we will head to Bonaventure.
Other articles about my Tour of the Gaspesie