We have to face the facts, our trip in Gaspesie is coming to an end… So, after spending the night at the Riotel in Bonaventure, we start our longest day in distance. Indeed, we are heading towards Pointe-à-la-Croix.
Once again, we will have dinner in the forest. This allows us to chat together while enjoying the nature. This sixth day does not include any major attraction except for two beautiful viewpoints and the immensity of the forest territory which passes in front of us. We encountered a nice variety of trail types ranging from large logging roads to small narrow trails that weave through the mountains.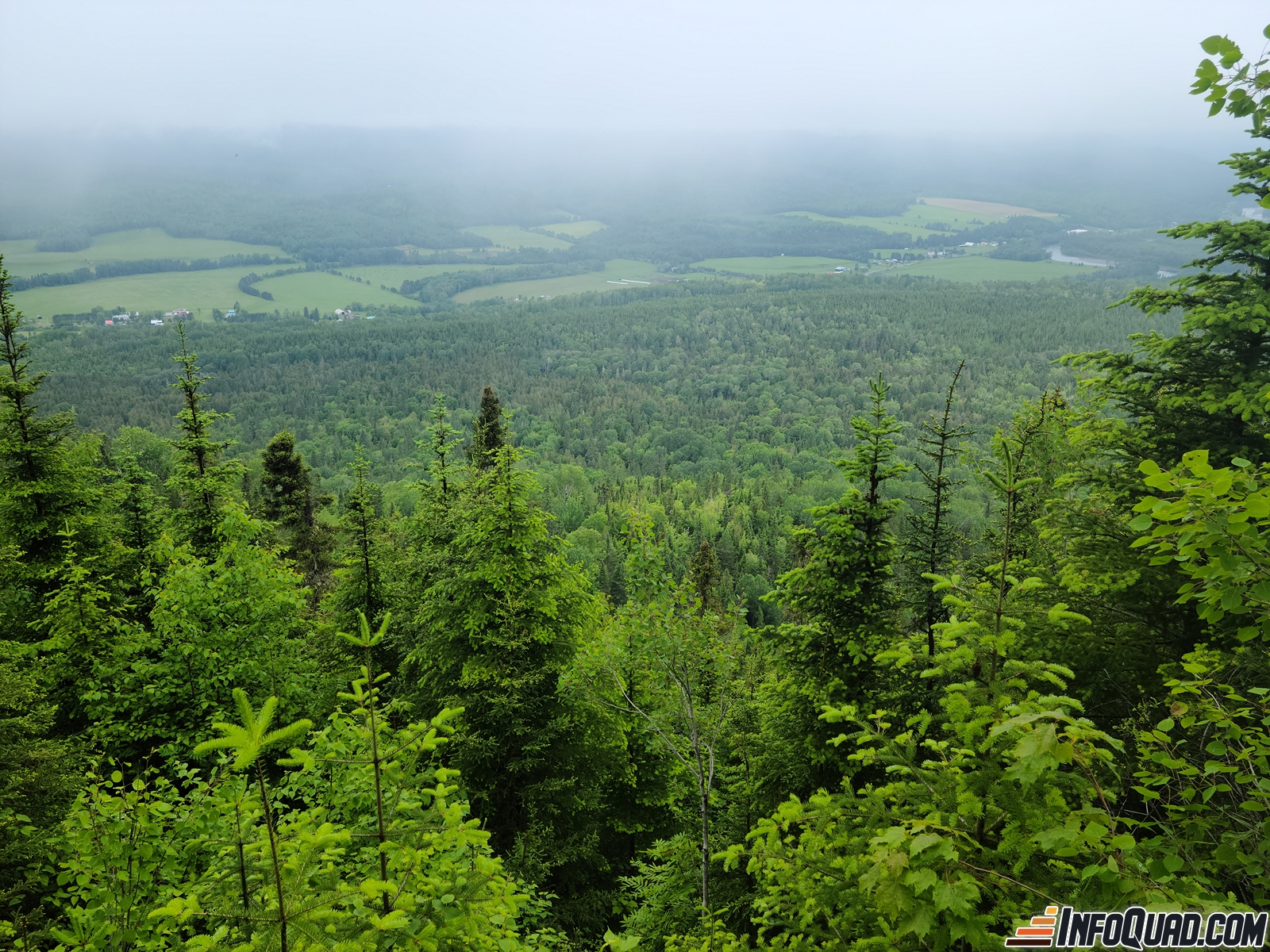 Our group rode at a very good pace despite the few flat tires that some of us experienced. It must be said that the ground is very rocky in Gaspésie so one must have tires in good condition before doing this type of expedition in this region.
In short, it was a day that went by without any major incident and in the late afternoon, we arrived at the Motel Interprovincial in Pointe-à-la-Croix.
You will find below a selection of photos taken during the day. Tomorrow, we will start our last day which will bring us back to Amqui. I am nostalgic to see this beautiful trip come to an end.
Other articles about my Tour of the Gaspesie