Did you know that whether it's a good year or a bad year, the average number of forest fires caused by ATV riders in Quebec is 10? That's why it's important for those who ride their ATVs in the forest to follow a few preventive measures.
Cleaning your ATV after every outing
When riding an ATV, dry grass, small branches or other combustible items can get caught underneath the vehicle. If these items are in contact with or near hot mechanical components such as the exhaust system, the underside of the engine or other parts, they could ignite.
Avoid Parking in Grass or Underbrush
When immobilizing your quad, choose a place with a surface of earth, sand or gravel. Avoid hot quad parts coming into contact with grass, twigs or other combustible elements.
If the Flammability Index is high, avoid off-trail use.
When the flammability index is high or extreme, stay on trails or paths. Do not travel off trails, through woods or fields.
Respect traffic bans
When a forest traffic ban is issued, please respect it and do not drive in the areas affected by this notice.
As a precaution, bring a fire extinguisher
If you're regularly out in the woods on your quad, it's important to always have a 1 kg class ABC fire extinguisher firmly attached to your vehicle.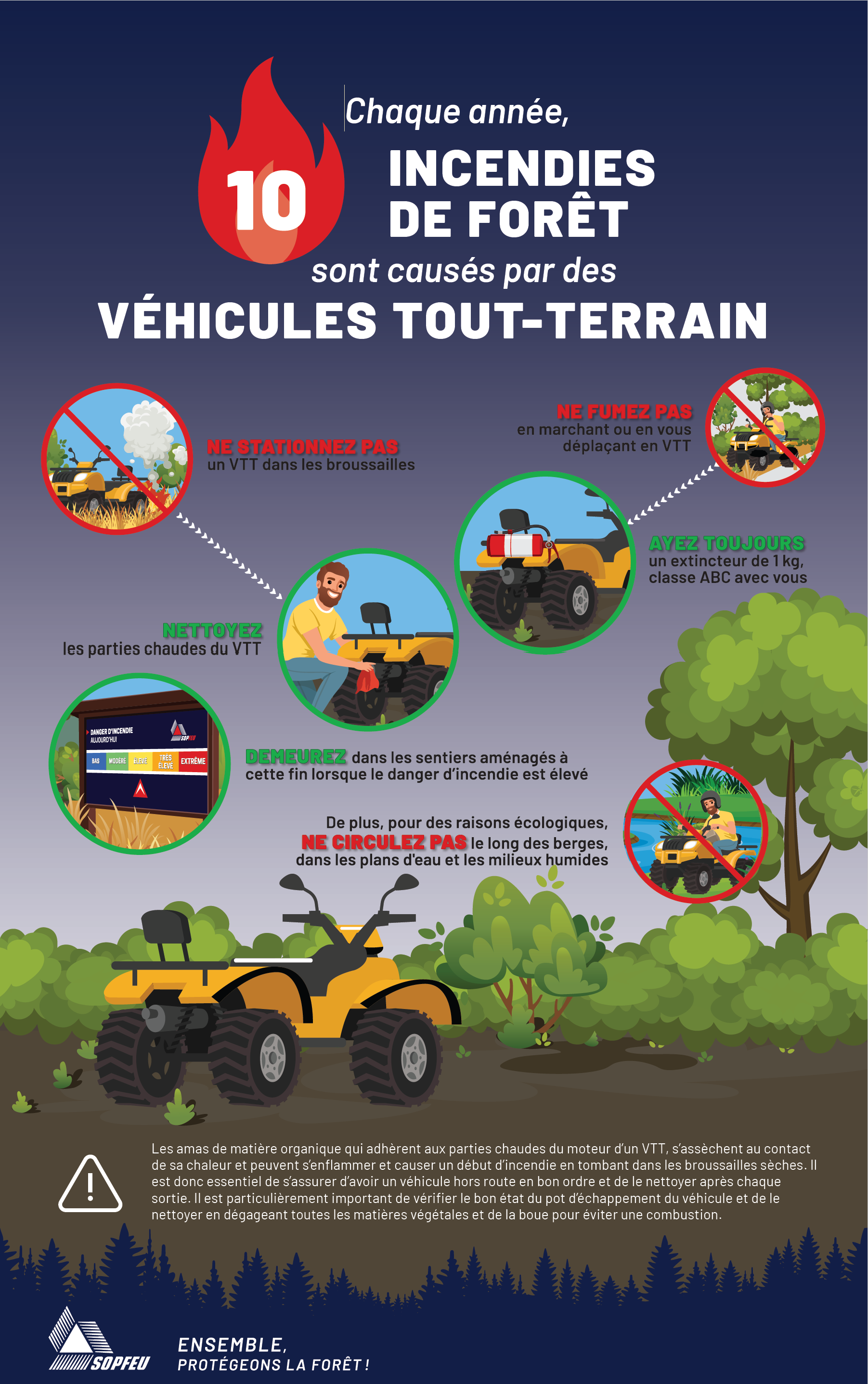 References : SOPFEU Website