Are you a regular reader of our many articles and looking to buy a quad? Whether you're a neophyte or an experienced rider, buying a new quad brings with it several important decisions. 
Should I Buy New or Pre-Owned?
You'll need to do some soul-searching to come to a well-considered decision. There are many aspects to consider. How often do you use it? Is it a temporary folly? And above all, what budget do you want to allocate to this hobby?
These are questions you'll have to answer for yourself, and they'll dictate what you do next. But whether you're buying a new or used quad, there are advantages to both. We will highlight a few of them to help you make a well-considered choice.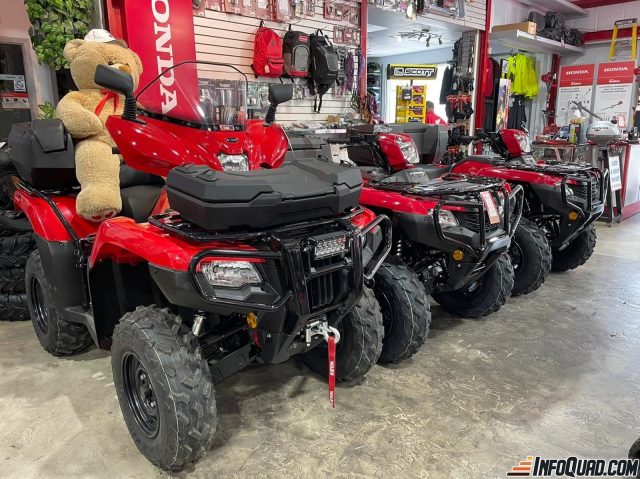 Advantages of Buying a New Quad 
1- Be the first owner.
Let's face it, a new vehicle smells great! There's nothing more satisfying than being the first person to put the first miles on a quad. What's more, we don't have to worry about inspecting and checking the vehicle. A new quad has a blank roadmap. It's up to you to take care of it and do whatever it takes to extend its life. 
2- The loan is more advantageous for a new vehicle.
The loan is higher for a new vehicle, due to its purchase cost, of course. Nevertheless, you'll benefit from a better interest rate through your dealer. What's more, the sales manager will take care of all the necessary paperwork to get you back on the road as quickly as possible with your new purchase.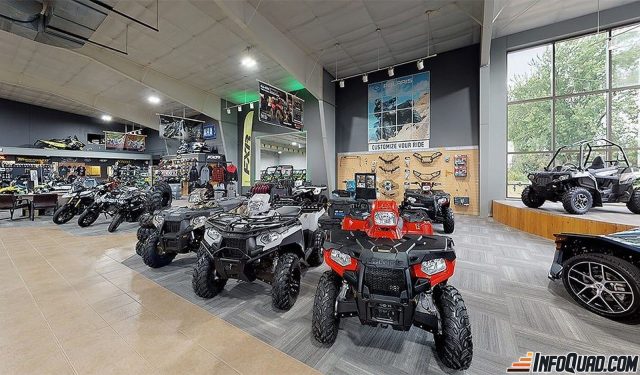 3- Allows us to choose the model we want.
Buying new allows us to tour dealerships and select the vehicle of our choice down to the smallest detail. Showrooms are usually packed to the gills, so you can move from one vehicle to the next. This way, you'll be able to make a quick comparison of "the model" that suits you best. Afterwards, you'll have the opportunity to choose the color of your choice. 
4- Warranty.
Buying new allows you to benefit from the manufacturer's warranty. This will give you peace of mind, as it will cover possible breakdowns to your vehicle during its lifetime. What's more, if you need greater peace of mind, you can even accept an extended warranty. For the first few years of ownership of a new vehicle, your visits to the garage for repairs should be few and far between! However, you shouldn't neglect regular maintenance to keep your quad in good condition. 
5- On the cutting edge of technology!
Year after year, manufacturers strive to amaze us with technologies that enhance riding pleasure. These range from infotainment screens to state-of-the-art semi-active suspensions. 
6- A new quad at a discount!
When new models hit dealerships, it's time to get your hands on a new vehicle from the previous year! Substantial savings are yours! Stay tuned for these great opportunities. Now's the time to make a sale that's right for you.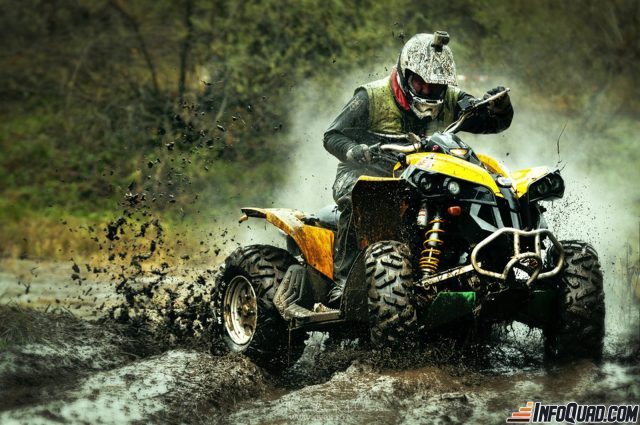 Advantages of Buying a Pre-Owned Quad 
1- A used quad is less expensive.
Price is everything when it comes to buying a quad. It's true to say that you'll save $$ when you buy a used quad, even if it's new. You won't have to absorb the first owner's depreciation. By buying used, it's behind you, which means that after you take possession, your vehicle loses value much more slowly and steadily. 
2- A panoply of choices.
When we buy a used vehicle, we can choose how we want to conduct the transaction. We can buy from a dealership, or from a private individual. In the first case, you'll have to pay both federal and provincial taxes if you're a Quebec resident. In the latter case, only the Quebec provincial tax applies.
What's more, you can store for any brand, in any year, at any price. The classified ad sites are full of vehicles. It's up to you to take the time to store in the comfort of your own home.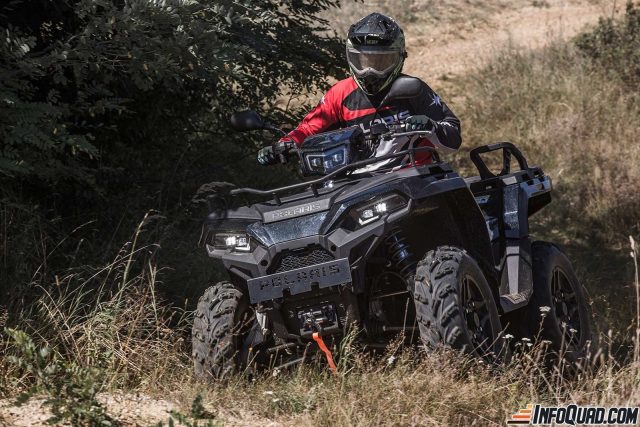 3- Lower insurance costs.
The rule is simple: the higher the value of an asset, the higher the premium to insure it. A new quad has a high value, so you'll want coverage that protects you against any potential damage. Used quad owners have less protection, so their premiums are lower. 
4- No preparation fees.
Dealers charge hundreds of dollars to cover transportation and preparation costs. If you buy a used quad, these amounts will have been paid by the original owner. 
5- Less stress from scratches.
With a new quad, you're likely to be stressed at the thought of getting a scratch on the bodywork. Used quad owners are less worried about these possible inconveniences. A used quad usually comes already with aesthetic imperfections. As a result, it won't hurt so much if a branch alters the exterior finish. 
6- Your debt ratio will be less affected.
The more financial commitments you have, the less willing banks are to lend you money. Adding a large loan when buying a quad, for example, could jeopardize your chances of getting a mortgage. Your debt-to-income ratio is always scrutinized by financial institutions. A lower loan when buying a used quad will give you more leeway and extra credit.
In conclusion, in either case, you'll be faced with a dilemma: buying new or pre-owned. It's up to you to choose the one that suits you best. Happy shopping!
Continue reading our latest articles: