There are names of regions that stimulate our imagination, that are synonymous with adventure and vast wooded territories. If you're a quad rider in search of out-of-the-ordinary destinations, these regions will attract you like a magnet. In my case, a region of Quebec that acts as a permanent magnet for me: the Gaspé Peninsula. That's why, once again this year, I'm going to relive the Gaspésie quad tour!
A tour in my diary since 2014
It all started when my friend André Blouin, from Amqui, called to ask if I'd be interested in taking part in this 7-day trip. When I signed up, I thought it would be a great week. It would allow me to discover the Gaspé Peninsula on a quad bike. What I couldn't have imagined was that I'd be hooked!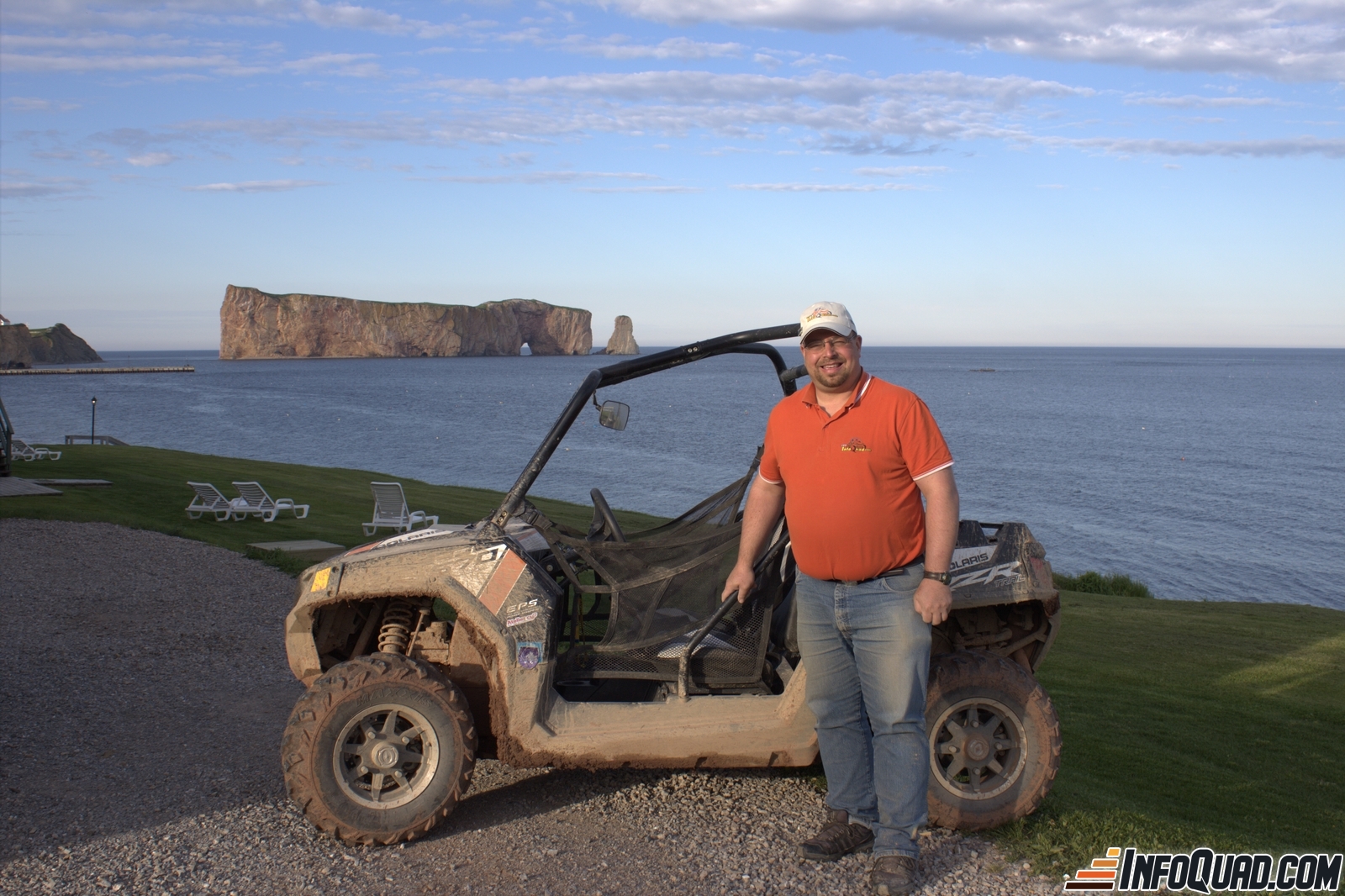 Apart from a few editions that I've missed, I've been able to experience this unique journey every June since. I'm not the only one who takes part in this Riding year after year. In fact, I'd say that every year over 80% of the participants are not first-time quad riders on the Tour de la Gaspésie. Some, like me, are here every year, while others join the group every 2 or 3 years.
It's obviously a pleasure to meet up with the organizers of this trip, but also with participants from previous years. This annual trip has created some wonderful friendships. And that's not all: for the 2022 edition, two of the participants took the opportunity to get married.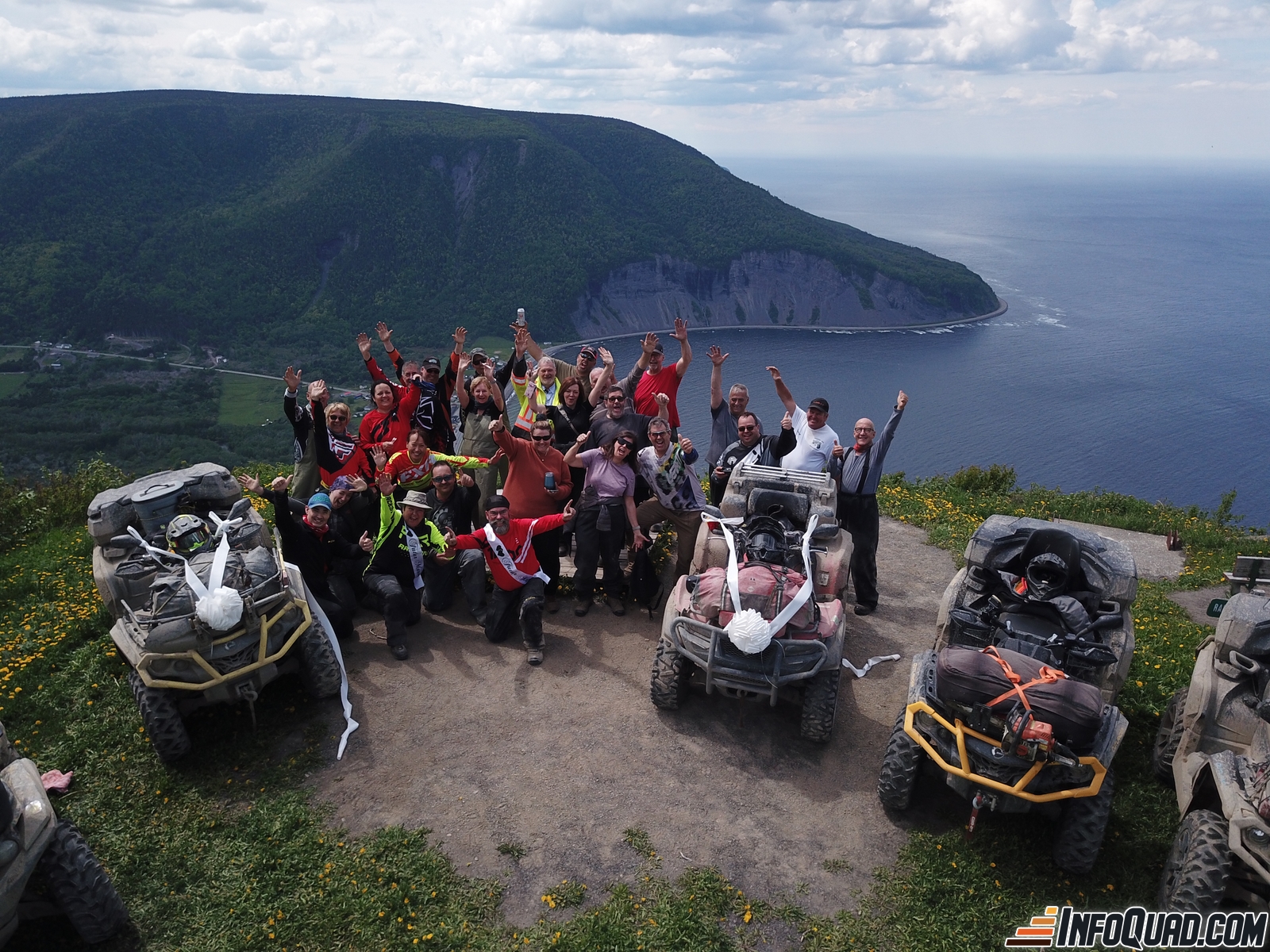 Gaspésie, a Dream Destination for Quad Riders
Gaspésie offers a vast array of trail types. From long logging roads to narrow mountainside trails, there's something for everyone. That's one of the things that makes it so appealing.
The panoramas are just as varied. There are vast forests stretching as far as the eye can see, incredible coastal landscapes, the famous Percé Rock and breathtaking viewpoints such as Mont-St-Pierre and Mont-Louis. As if that weren't enough, in some places you can even admire the majestic Chic-Chocs mountains!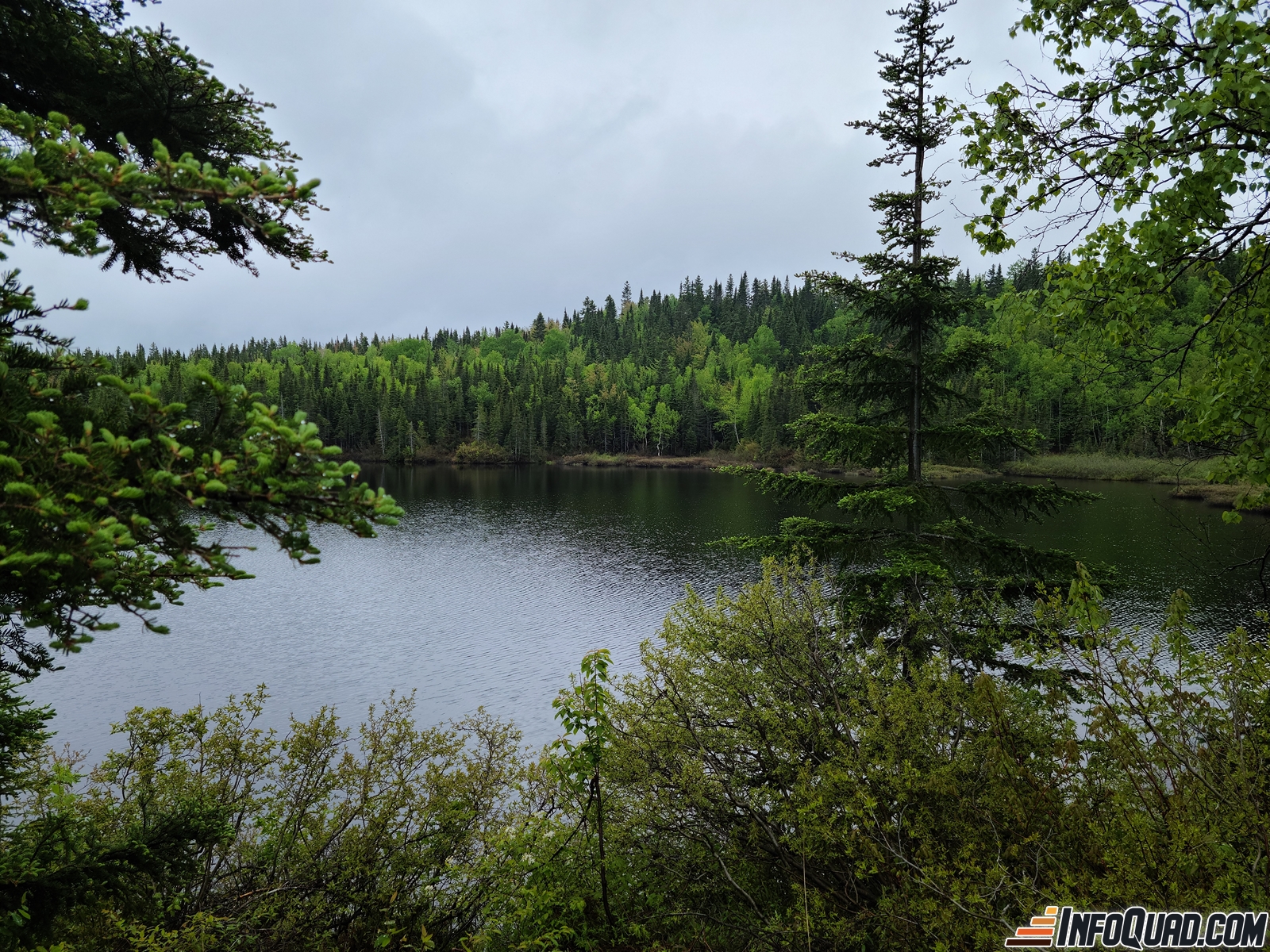 Expect the Unexpected
One of the things that adds a little spice to this type of trip is that you're often in the middle of the forest, dozens of kilometers from any habitation. So don't be surprised to see a moose, a deer or a bear right in the middle of the trail as you come around a bend. It can also happen that a section of trail is flooded by a beaver dam, or that a rock slide blocks your path.
If you're doing your Riding in June, it's even possible that snow will prevent you from getting through, or force you to use your winch. It's all part of the adventure!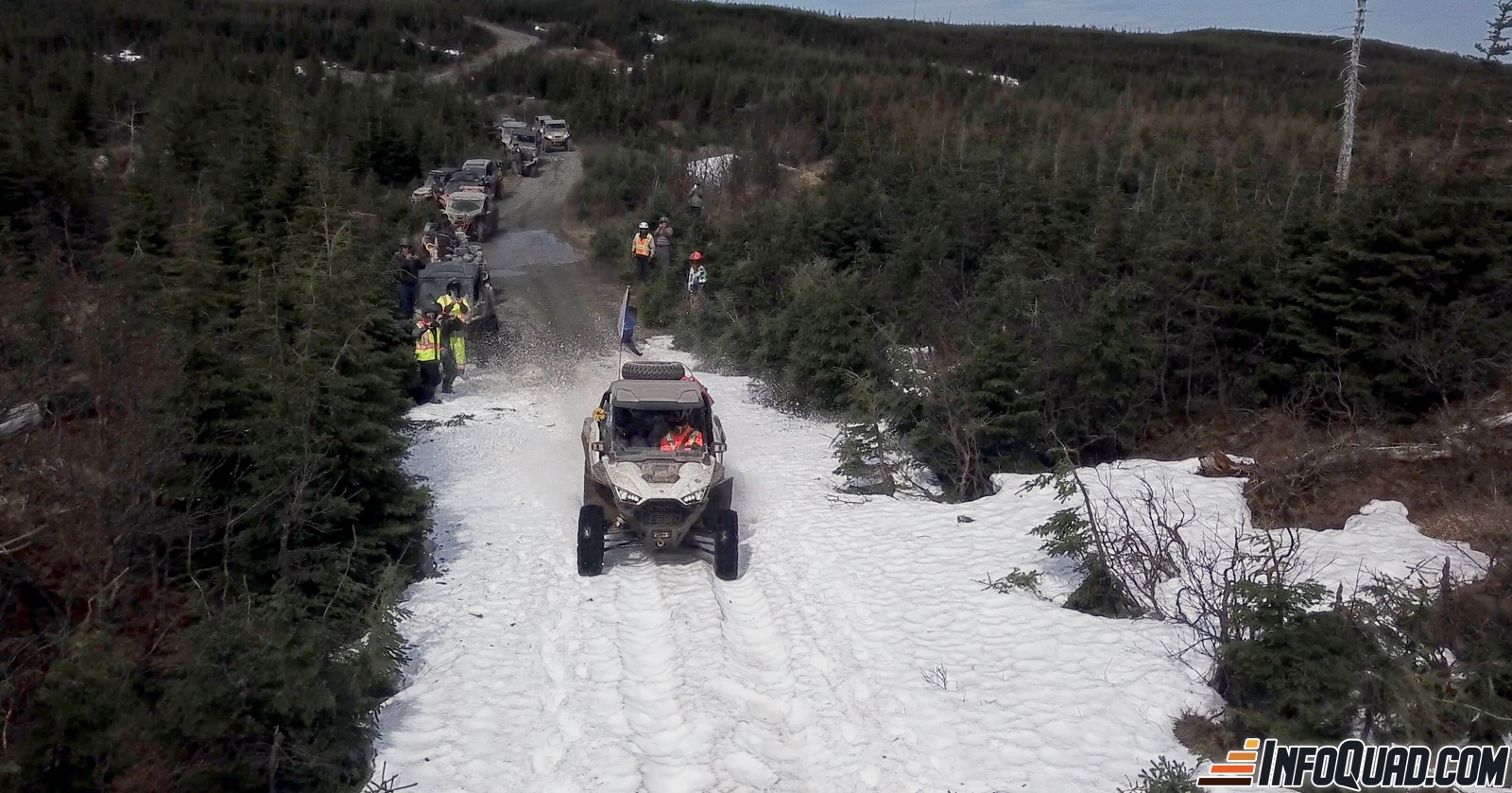 Plan your trip
If you're interested in quad biking around the Gaspé Peninsula for the very first time, I urge you to give serious consideration to signing up for a guided Riding tour, and to consult the Tourisme Gaspésie website.
Indeed, signage in many places can be very limited. Especially outside the Trans-Québec trail. That's why you need one or two people in your group who know this region very well, especially the alternative routes and the location of the various services (gas, dealers, hotels, restaurants…).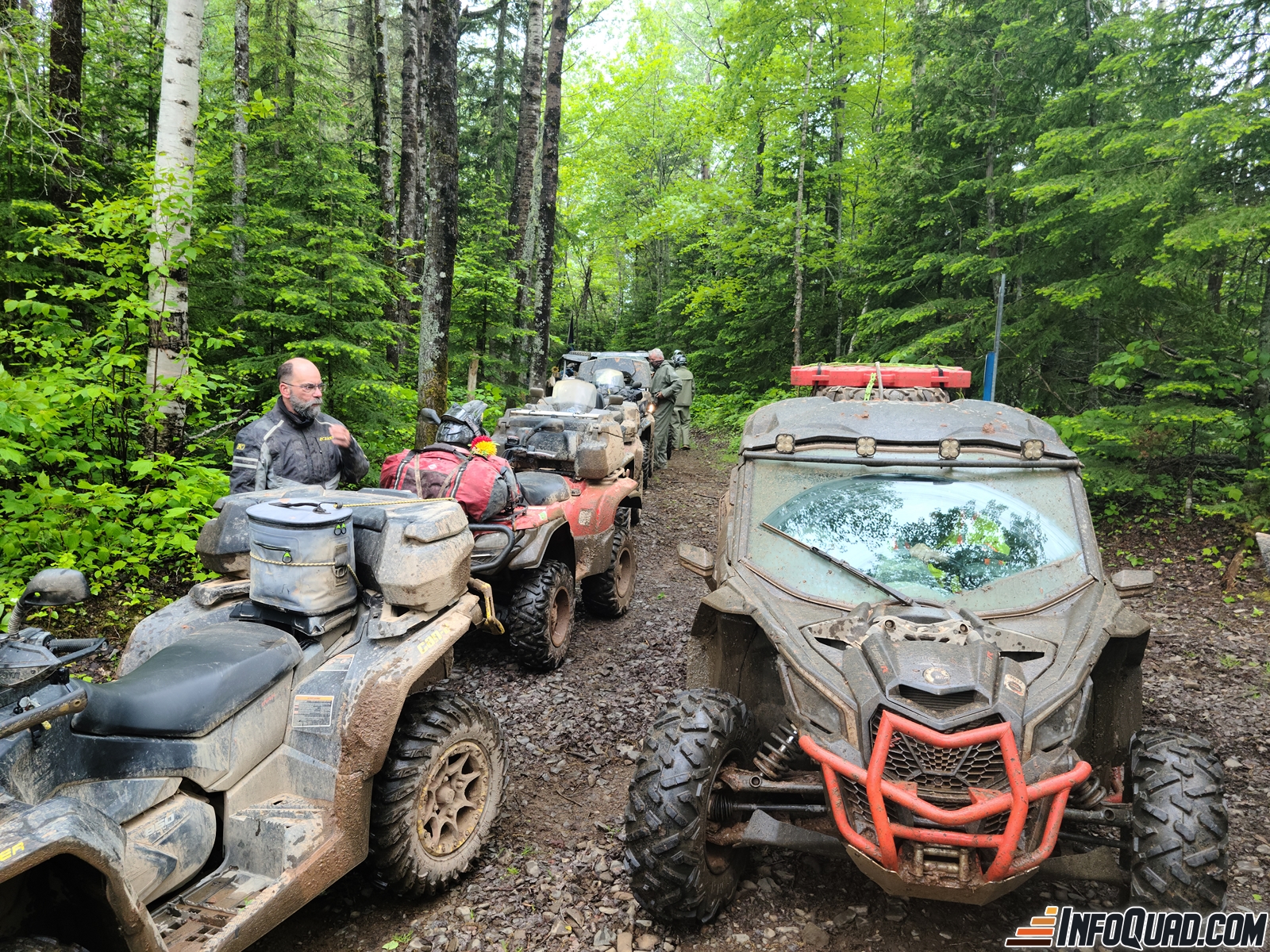 Tour de la Gaspésie en quad – 2023 Edition
The 2023 edition will take place from June 11th to 17th. Some thirty participants will be taking part. Naturally, I'll be along for the ride. I don't need to tell you that I'm counting the number of sleeps between now and the big start.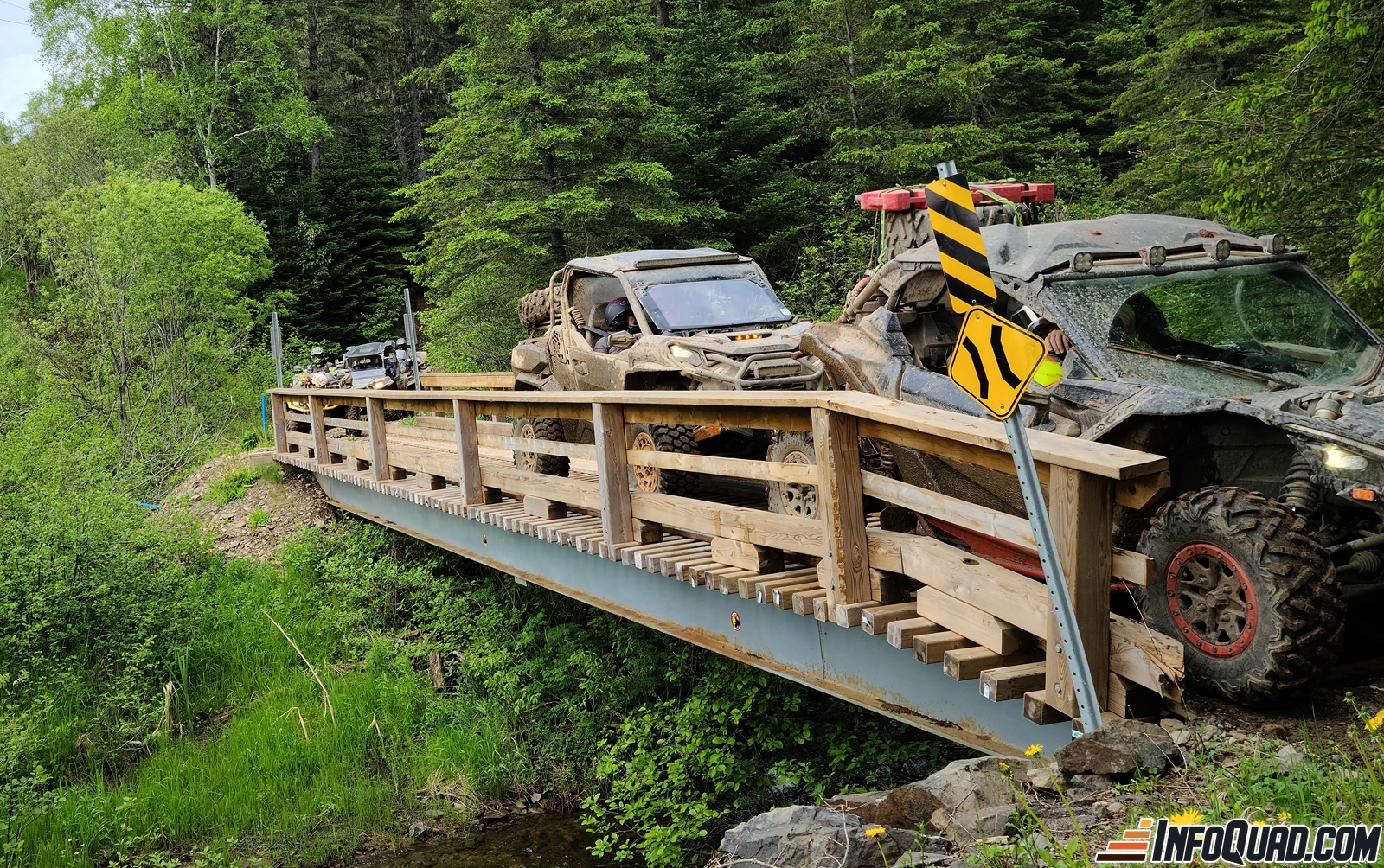 Daily Reports on the 2023 Edition
As every year, InfoQuad.com will be publishing daily reports throughout the week. You'll be able to follow our group on our quad tour of the Gaspé Peninsula.
If you can't wait to read our reports, I invite you to read or re-read the reports of the last two editions in which I participated. The list of links is at the bottom of this article.
A Final Word of Warning!
If you're considering a similar trip to the Gaspé Peninsula, I must warn you that a Tour de la Gaspésie quad can be addictive! In fact, you'll definitely want to go back… You've been warned!
Daily reports on the last two editions (in French only)
2022's Edition
2019's Edition
Video souvenir of the 2022 edition (in French only)
Souvenir Video of the 2018 Edition