This morning, we woke up at Village Grande Nature Chic-Chocs. We were treated to superb scenery, with the Chic-Chocs mountains towering in front of us. This showed us the diversity and grandeur of the territory that the Gaspé Peninsula has to offer. What's more, as expected, we were treated to more clement weather. It was overcast, with a few small breaks of sunshine.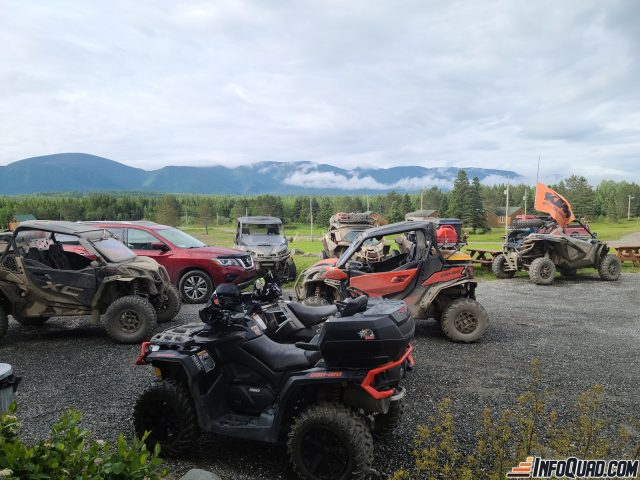 Day 7: it's already the last one!
Day 7 was also the last day of our Gaspé adventure. Already, like many members of our group, I've reserved my place for next year (the tour is already sold out).
After a hearty breakfast, we went to buy our lunch, because, for a 5th day, we dined along our route. That said, today's route was the shortest of the week.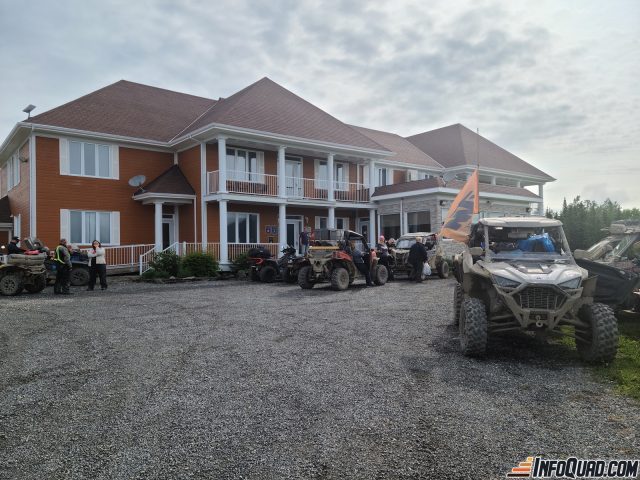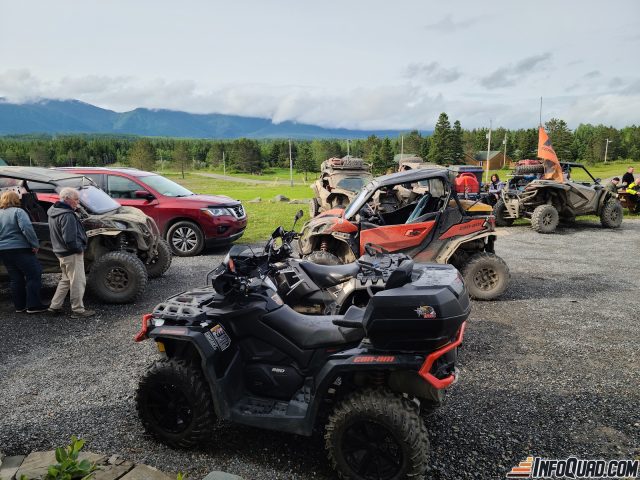 We left Village Grande-Nature and headed for Cap-Chat. We had our last fill-up of the trip. From there, we headed west.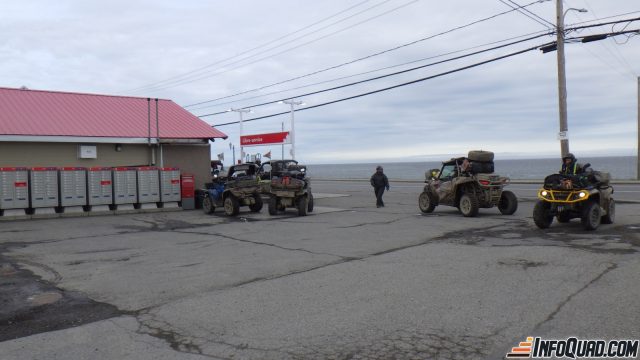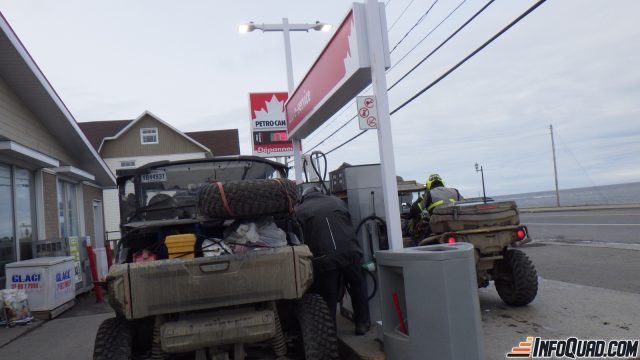 Passing through the ZEC de la Rivière Cap-Chat Territory
Our group then drove through the ZEC de la Rivière Cap-Chat territory. Of course, we stopped long enough for our guides to register us. We then drove along the Rivière Cap-Chat, where in some places we could see some beautiful scenery.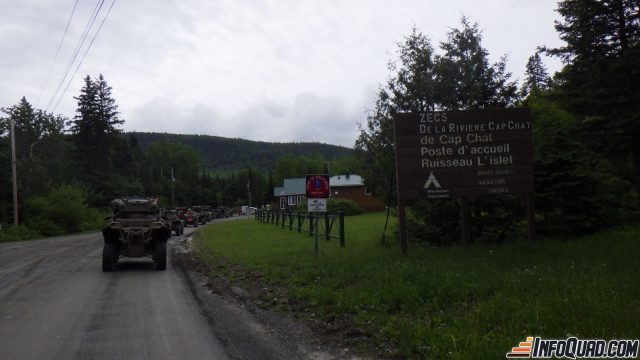 After a few kilometers along this river, we changed course. Our guide made us take a detour to get a better view of the Chic Chocs.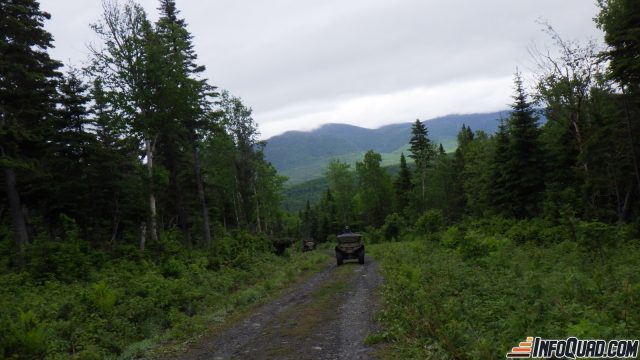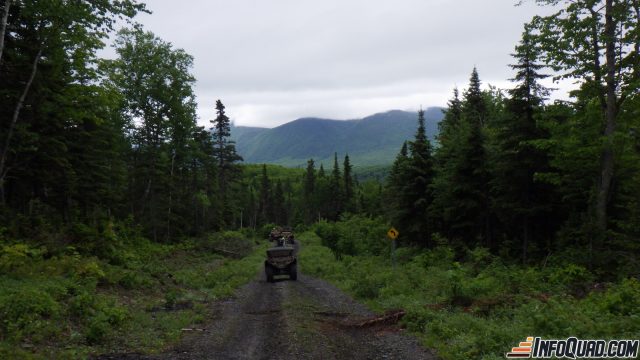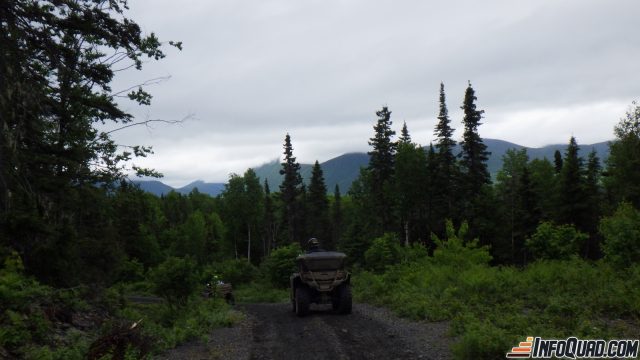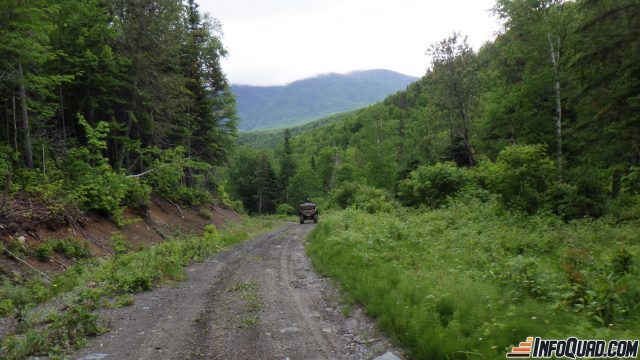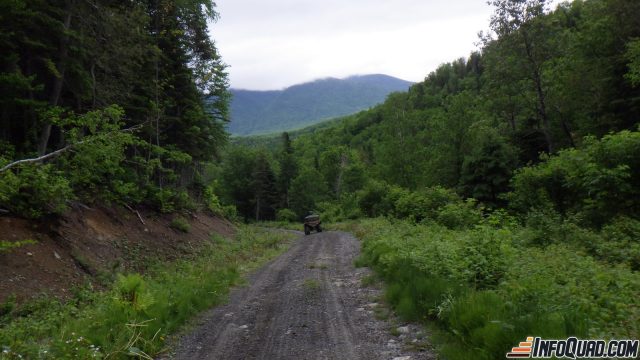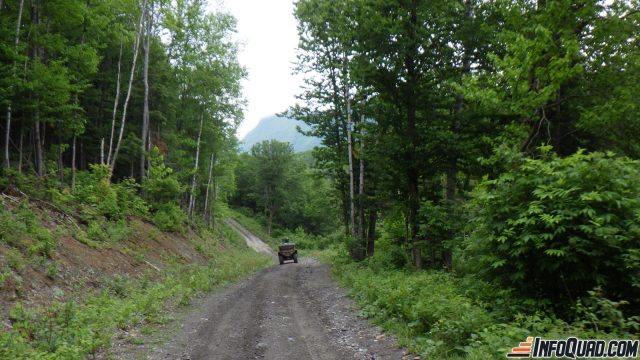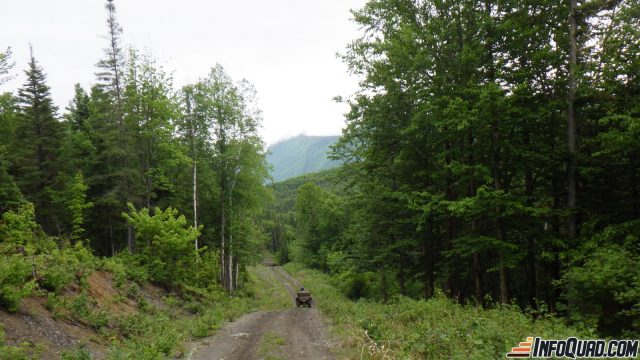 Our journey continued without incident, apart from one or two punctures along the way.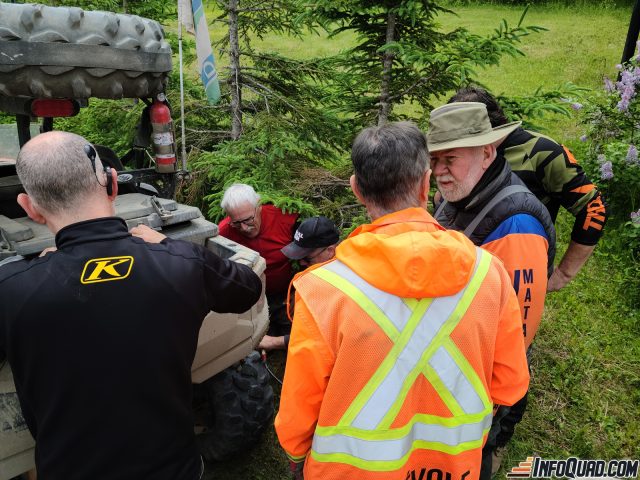 We take advantage of this last day to enjoy the scenery that reveals itself to us here and there.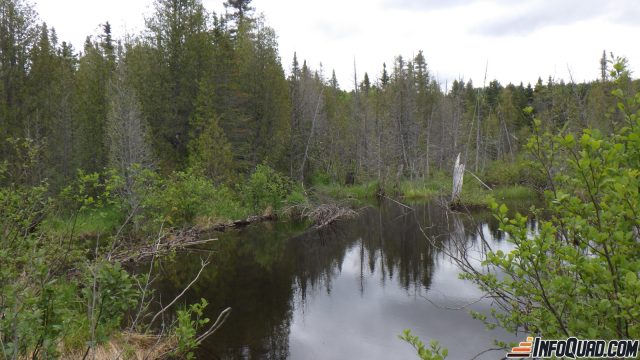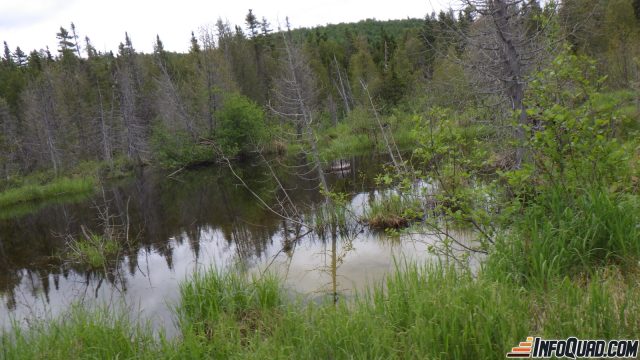 The ravages of December's high winds
We can also see the damage done to the forest by last December's high winds. Whole sections of trees have been uprooted, toppled over or broken off altogether. It's a sad sight.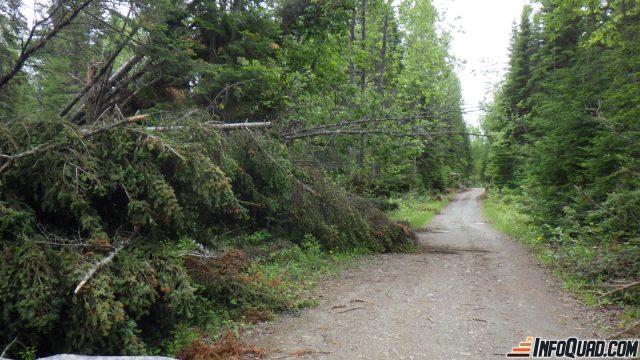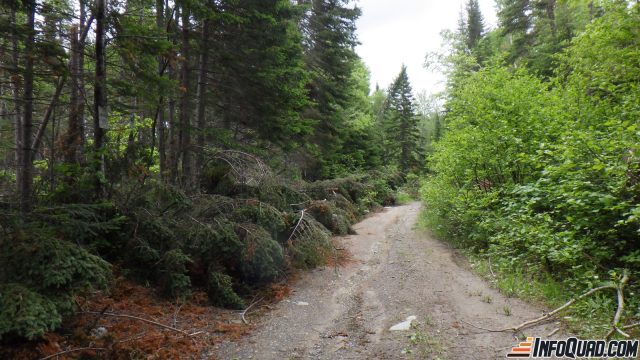 Around noon, our convoy stopped for lunch at the Pont Couvert in St-René de Matane.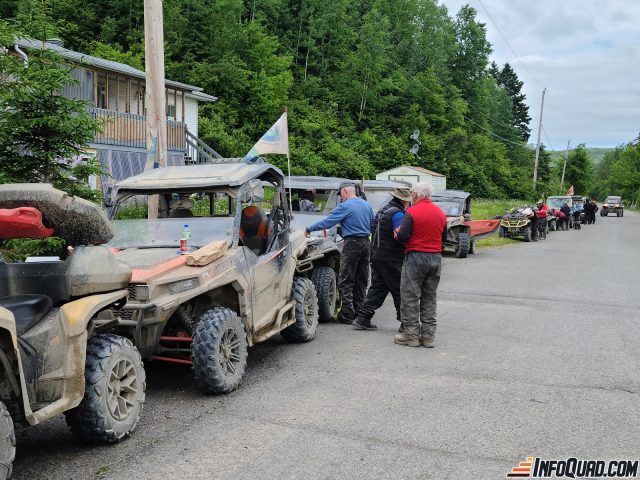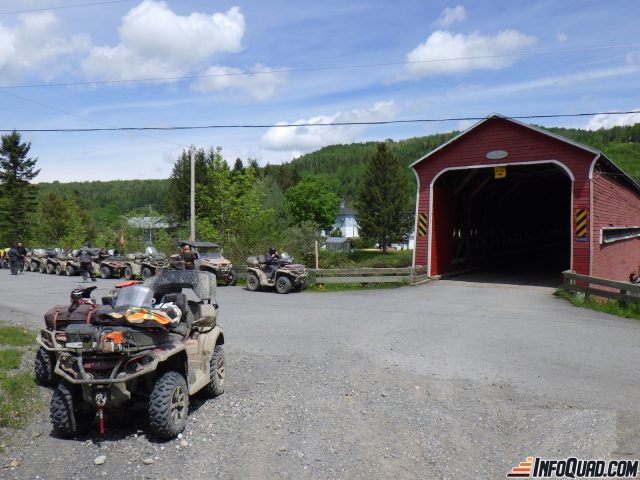 All good things must come to an end!
After dinner, we covered the remaining 50 km in about 90 minutes. We took a final break of Day 7 at the Dépôt à Soucy near Lac Matapédia. This is where we said our goodbyes.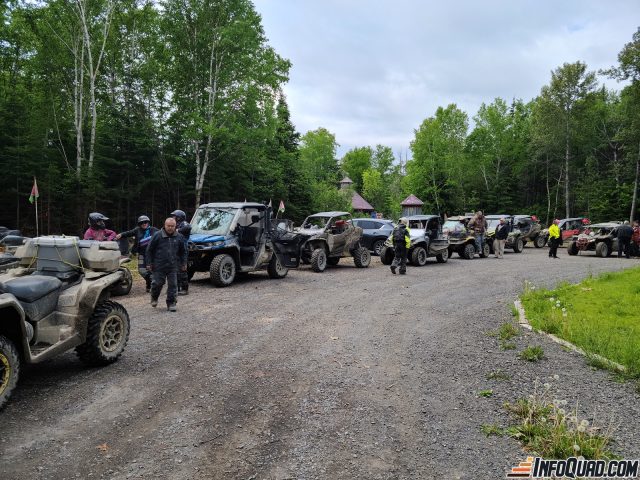 This tour of the Gaspé Peninsula will remain engraved in my memory. It was 7 beautiful days, covering some 1,380 km. I had an incredible time with passionate quad riders. I must admit that I'm already counting the weeks until the 2024 edition!
During the week, I used a drone and cameras to immortalize the whole trip. We'll be posting them soon on InfoQuad.com. Check back regularly!
See you next year, folks!
Catch up on the last few days' articles: