As a columnist, I often have to bring photographic or video equipment with me on my rides. Of course, these and other electronic equipment do not react well to dust, water, mud or other substances.
In the best of cases, a simple cleaning of the lenses or objectives is enough but in other cases, the mechanisms can stick. The dust has a tendency to infiltrate everywhere and can quickly cause severe damage to our equipment.
That's why, for years, I've been using waterproof and robust cases when I transport my cameras and drones. The problem is then to secure these cases in place. The famous bungee straps are often the ones we prefer.
However, the use of these cases poses a new problem: the time to remove them and install them again each time we stop to use our photo or video equipment or our drone.
Introduction of new LinQ products
BRP has introduced, in the last two years, a few new LinQ products that have made my life easier. Indeed, the arrival of the LinQ modular cases and the LinQ universal plate allow me to quickly and safely attach my cases to Can-Am vehicles. Of course, these vehicles must be equipped with LinQ fasteners beforehand.
Not only can I attach BRP cases, but the universal plate allows me to do so with a case from another company. My drone case is now LinQ!
To say that these LinQ solutions make my life much easier when shooting is an understatement. They save me a lot of time and I don't have to worry about checking every time if my cases are still attached to the vehicle.
In fact, the LinQ system is universal on many BRP products. In winter, I also use these items on Ski-Doo snowmobiles.
The modular cases are waterproof and dustproof. I have put them to the test many times and there was no infiltration. I currently have 10 and 20-litre capacity boxes. A 30-litre version is also available. They can be stacked if you wish. In fact, you can attach a set of LinQ fasteners to the lid of one of the chests and secure a second one to it.
A multitude of uses for the LinQ storage solutions
Of course, these products can be used for a variety of purposes. For example, you can use them as a toolbox, to carry laundry… There are no limits!
Here are the SKU codes for each of the products I tested in this article :
LinQ Modular Chest 10 litres: 715005494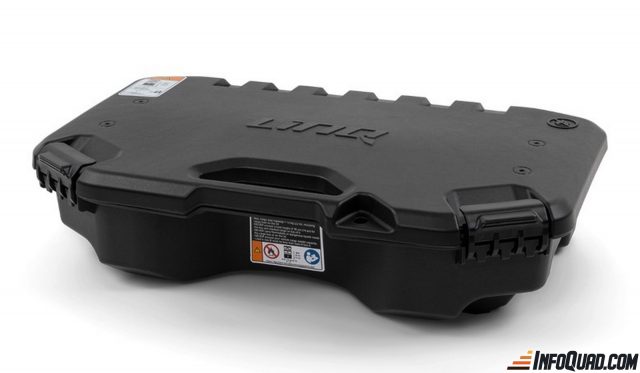 LinQ 20 Litre Modular Case: 715007112
LinQ 30 litres modular box: 715006830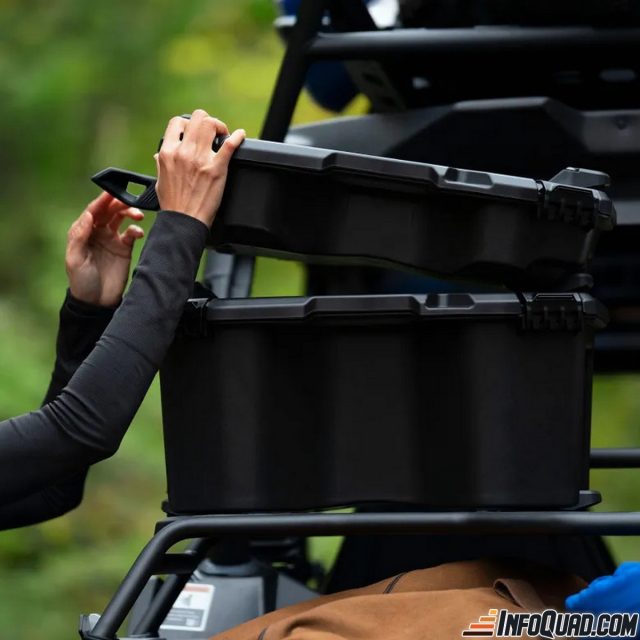 LinQ universal support (plate): 860202357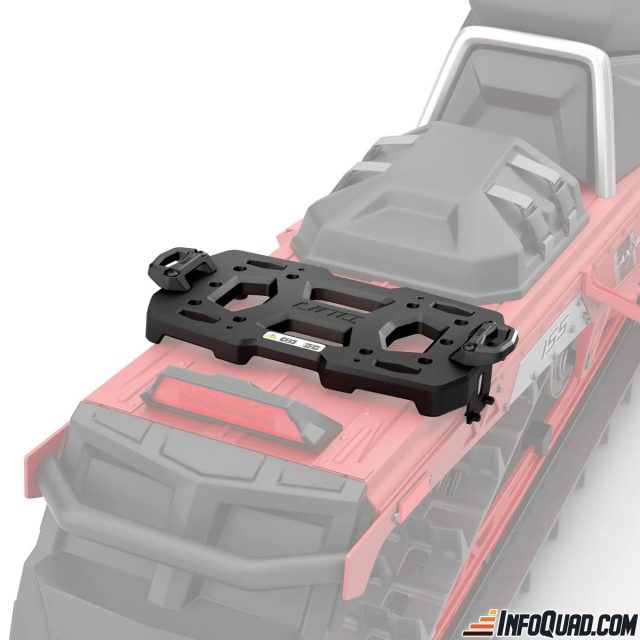 LinQ's product offering does not end with these products. Far from it! Just browse the Can-Am website to discover a multitude of accessories offered by the manufacturer.
More related links: