Looking at the 2022 Can-Am ATV lineup, it's clear that the Valcourt-based manufacturer hasn't made too many changes. Most of the focus has been on CCVs, but here's what's new for ATVs.
In 2021, Can-Am introduced the Visco-4lok system. This system is actually a front differential lock mode that is activated with the push of a button. Thanks to this mechanical lock, we get a complete power transfer to get us out of the worst situations. Thanks to the positive feedback from this 2021 addition, the Visco-4lok will now be available on the entire X MR lineup as well as the Outlander XT-P and Max Limited.
For the rest of the Can-Am ATV lineup, aside from some coloring changes and decals, it's the same models as last year. The 2022 Can-Am ATV lineup is huge, which allows us to choose a vehicle that is well suited to our needs. In addition, the wide range of accessories also offers the possibility to customize our Can-Am ATV.
If the Can-Am 2022 ATV line-up has not undergone any major improvements, it is because it is mature. Seeing this, we can safely say that the manufacturer is working on the next platform for its ATVs and that its release shouldn't be too long away.
Will it be for 2023?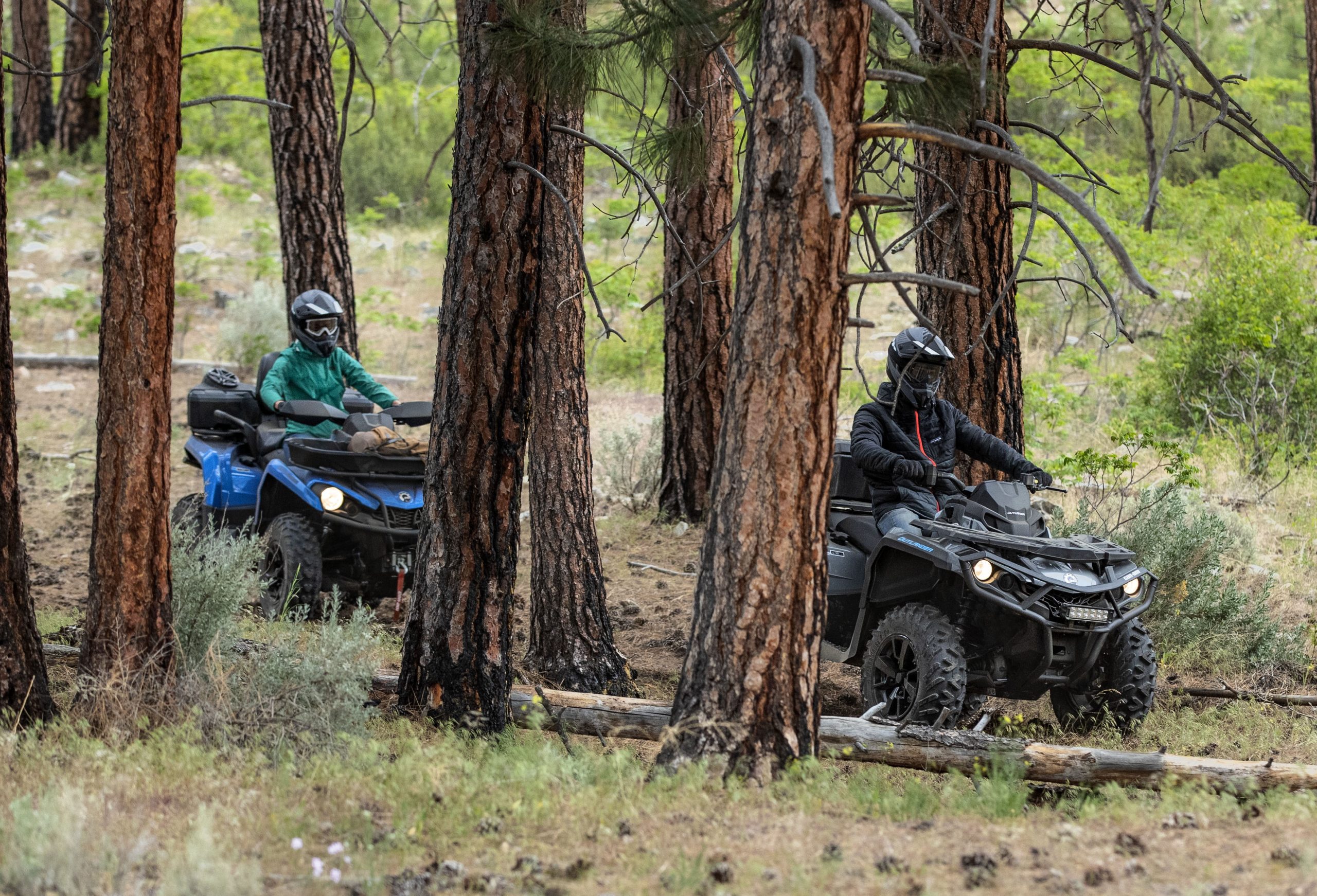 In the next Can-Am lineup, we hope to see more major changes in the ATV lineup. Maybe we could even bet $20 on a redesigned Outlander? Who knows, maybe even a first electric model?
Indeed, BRP has promised us that there will be at least one electric model per product segment by the end of 2026 (Read the article). So, in the next few years, we will see an electric ATV appear in the Can-Am lineup (Read the article). Will it be in 2023? I highly doubt it, but it wouldn't be the first time that Can-Am's people surprise us.
Speaking of chassis and electric propulsion
The next chassis that the manufacturer will present to us should technically support an electric engine as well as a gasoline one. If this is the case, it will be interesting to see how the manufacturer will accomplish this feat. Indeed, the distribution and location of the battery weight, among other things, will have a direct impact on the vehicle's behavior.
In conclusion, if the year 2022 does not go down in history as far as Can-Am ATVs are concerned, the next few years will be exciting for ATV enthusiasts.