Over the past few days, we have been posting a survey online to find out the percentages of ATV and side-by-side riders.
During this period, we compiled the answers of 444 people. Thus, 51.4% of those surveyed drive ATVs while 48.6% drive side-by-sides.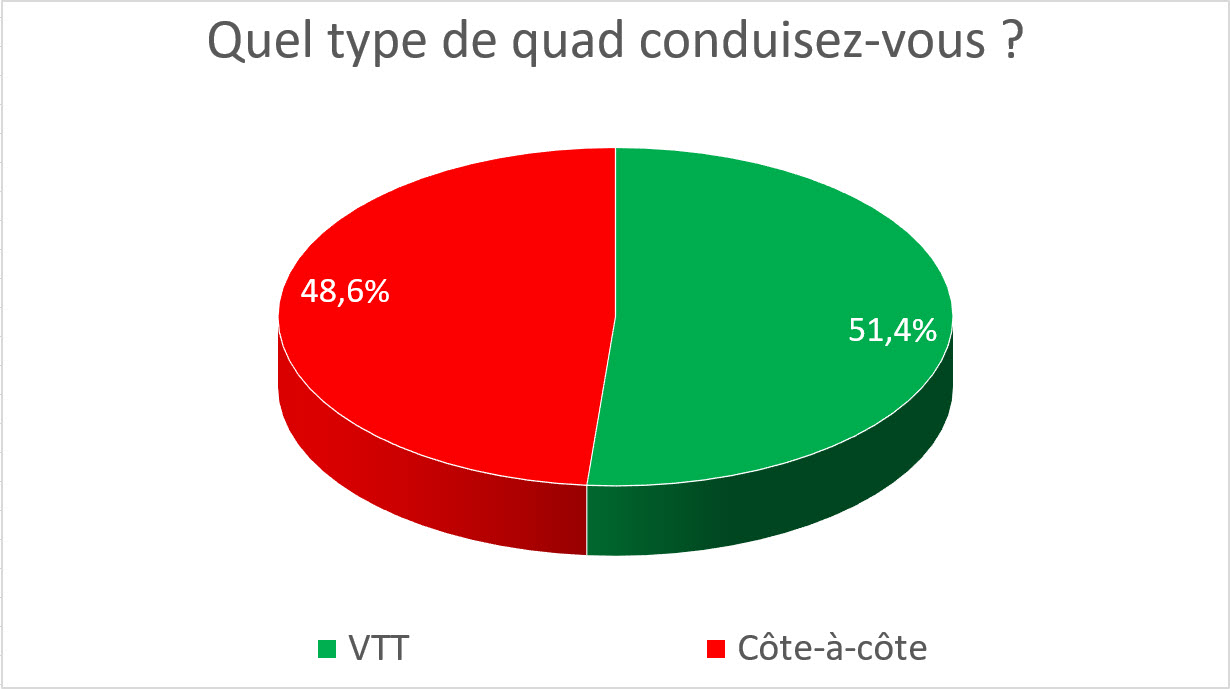 So, according to our survey, the number of ATV and side-by-side drivers are about the same. It would be interesting to be able to compare these results with the number of quads registered in Quebec. We cannot conclude that there are almost as many side-by-side vehicles as there are ATVs. Indeed, our sample is somewhat biased since it contains only quad riders who visited our Magazine.
However, for our team, these results indicate that we need to cover one type as well as the other. Thus, our efforts to test ATVs and CCVs should be the same. This will not change our strategy, which was to do just that.
We now invite you to take the current survey to find out the name of the manufacturer of your quads. Which manufacturer do you think will be the most popular with our readers?
We look forward to hearing from you!