We are already a little past mid-January and the winter season is finally starting in most clubs.  It is now possible to enjoy beautiful hikes almost everywhere in Quebec, but it is still difficult for some clubs to open their trails.  Volunteers are doing a remarkable job in trying to keep us satisfied.
Indeed, the lack of snow combined with the cold weather that is slow to arrive makes it very difficult for clubs to offer us optimal conditions.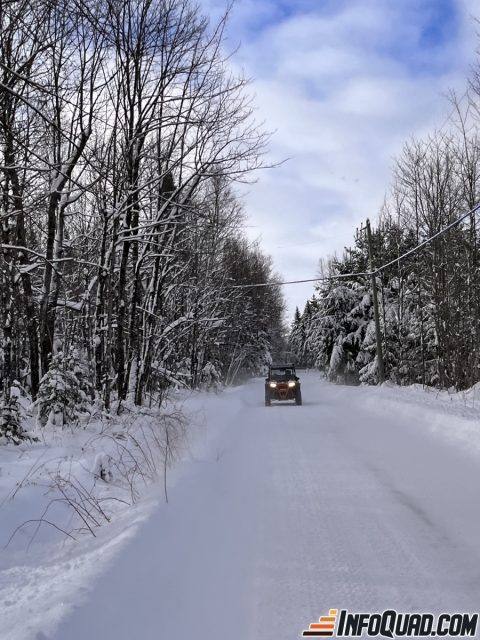 Make a wise choice of a ride
In my case, I'm starting to learn how most clubs work their trails.  At this point in the season and given the instability of Mother Nature this year, we need to know how to make a good choice for our hikes.  That is to say, in most cases, favor clubs that "scrape" the snow rather than the surface.
The clubs which snowboard, we will not hide it, have an essential need and it is the cold!   Unfortunately, -20 overnight will not be enough.  The rolling surface will therefore remain soft and contain a lot of rust, and this quite quickly.
A club that scratches will almost certainly offer great conditions.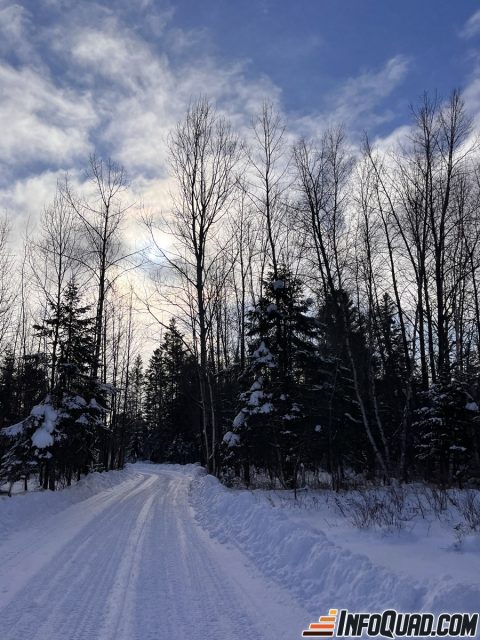 One day of happiness
This Saturday, I rode the trails in the heart of Quebec, starting in Thetford Mines.  We went to have lunch in Val des sources while riding the trails of Quad Amiante, Quad du Haut Saint-François, 3 and 4 Wheels of the White Gold and Moto club Bois-Franc.  A 140 km ride led us to the restaurant Chez Max-ime in Val des sources.  If you go to this restaurant, don't snack too much in the morning, because you will really get your money's worth.  The portions are VERY generous LOL!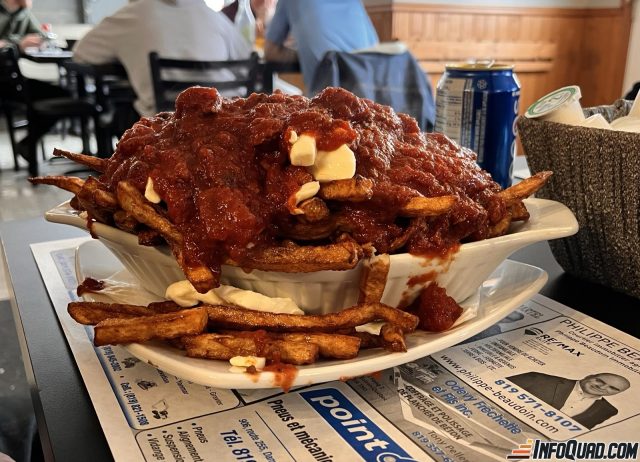 In the afternoon, on the way back, we took the road to Warwick, Victoriaville and Sainte-Sophie. Afterwards, we returned to our starting point by visiting the Kasquad, moto club Bois-Francs and sport "4" de l'érable clubs.  A nice end-of-the-evening ride that always brings great views.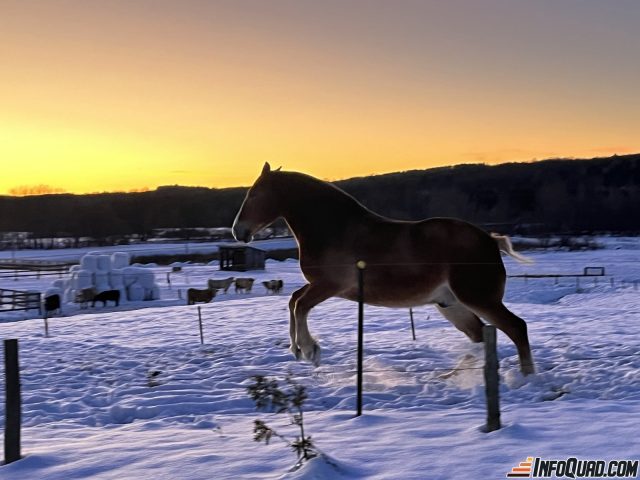 On the way back, it was a beautiful day of 350km.  Direction Quebec City for a moment of rest, we ride again on Sunday!
A smaller ride on Sunday
Now that winter has taken over, for this short season, I'm giving myself a little extra hiking!  I am planning hikes on Saturday and Sunday.  We have to enjoy it while it lasts!   As an example, this year, we can finally declare the season quite open and we are already in mid-January.   Anyway, by the end of February or at the most the first days of March, many clubs will close for the thaw, maple groves, etc..  It will pass very quickly…
This being said, this Sunday, we took the direction of the Portneuf region for a hike that led us to the east of the Mauricie region.  We visited the Adeptes quad Portneuf, Quad Mekinak and Quad Mauricie clubs.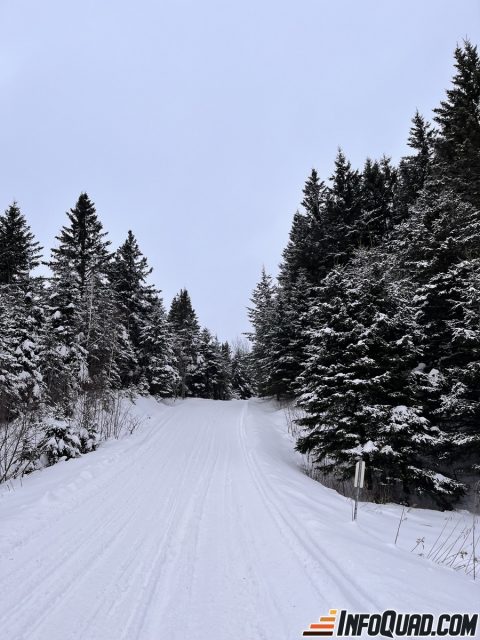 A small dinner at the relay of the station where we pass for intruders, there are many more customers in snowmobiles than in quad!   No problem, we are very well received and the service is very fast.  1 hour later, we left the restaurant for the rest of our day. Once again, very nice trails, only the end of the day when we met the machinery on the trail made the conditions a little softer after the passage.  Nevertheless, this day offered us excellent conditions for a total of 170km this day.
 A great weekend
520km later, we are back home after a great weekend and we are already waiting for the next one for more great rides!
I'm already looking at the long-term weather forecast and trying to prepare my rides with my QuadGen and Iquad tools for another great weekend of fun to come!
My SXS is certainly already looking forward to riding more of the beautiful trails in the area!
Have a great day everyone and thanks for reading!
Keep reading: