Yamaha – Glass Windshield with Wipers and Washer Fluid Tank
The 6.35mm approved glass windshield, which includes wipers and washer fluid reservoir, has a three position/two speed switch and an off position. The washer fluid reservoir is located under the hood, is easy to fill and does not take up valuable storage space. Wipers and washer fluid lines are concealed via integrated conduits. It fits perfectly into the vehicle, offering a remarkable seal.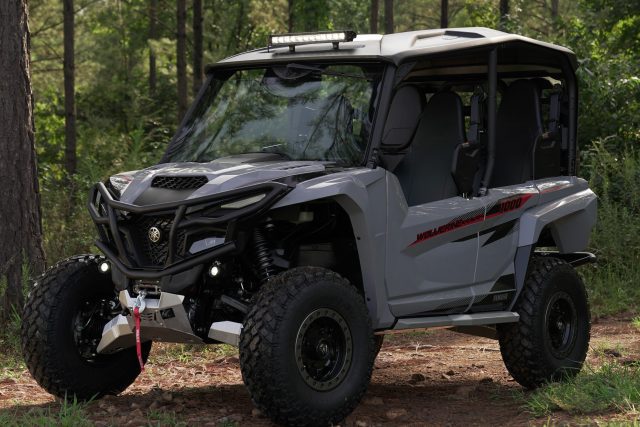 SKU : B4J-F83J0-T0-00
Yamaha – Oil Change Kit
When it comes to servicing your ATV, don't forget to use the right oil change kit for your Yamaha. This kit includes everything you need: 3 liters of 10W-40 4T fully synthetic high performance oil, the oil filter and the drain seals (5). This kit will allow you to fully enjoy your Yamaha quad for many years to come.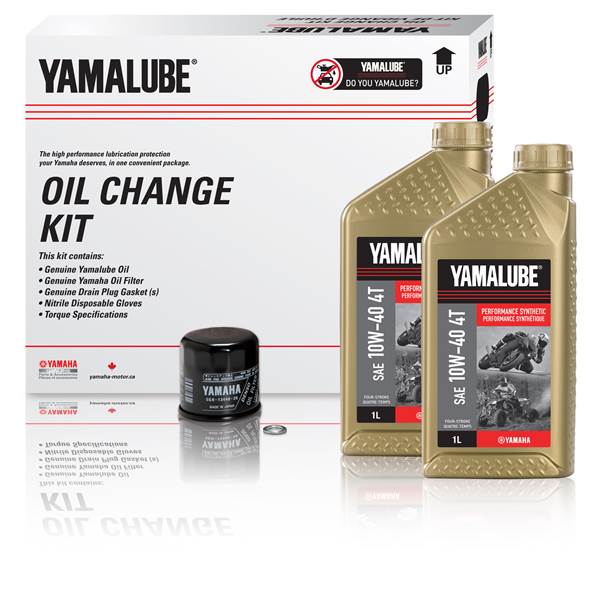 SKU: ATV-OILCH-KT-41
Yamaha – Grizzly HEAVY-DUTY FRONT BRUSH GUARD
The Grizzly Front Guards provide added protection when you're out on the trails. It blends in perfectly with the front profile of the vehicle, while providing a bold look. It helps protect the front section, fenders and headlights, and adds to the style of your ATV. Made of curved steel tubing, it replaces the standard front lift bar directly, using the original hardware and mounting points. Cannot be installed with the TRIC scraper (sold separately).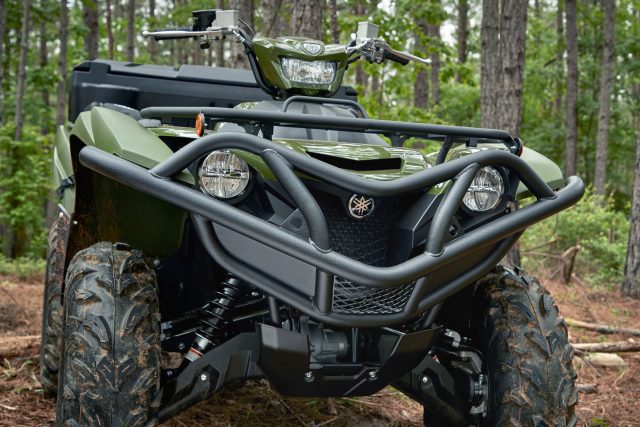 SKU: B4F-F84L0-V0-00