Listen up, listen up, mud fans! If you don't know this incredible place, the Augusta Motorpark, open only 3 weekends per summer, read on, because it promises! The summer of 2022 was a time of discovery for me, from start to finish. A time during which I learned to push my limits, and it was mainly at this place that I surpassed myself the most!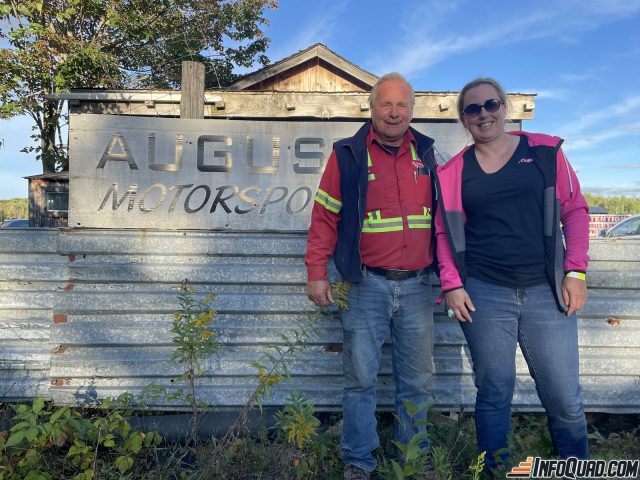 Let's start at the beginning
I spoke with the owner, Onne VanHoek, at the last summer event in September. His family, originally from the Netherlands, purchased the 500-acre property in 1951. Long used for farming, Onne's brother inherited the family farm. Sadly, he lost it and Mr. VanHoek, wanting his family to keep the place, repurchased it.
With no interest in farm life, Onne became the owner of a towing company and a specialty body shop. In 1996, he started with tractor pulls. During the interview, he confided to me with sorrow that it is an activity that is slowly disappearing. He even invited me to come and try his tractor! My discomfort got the better of me and I didn't risk it.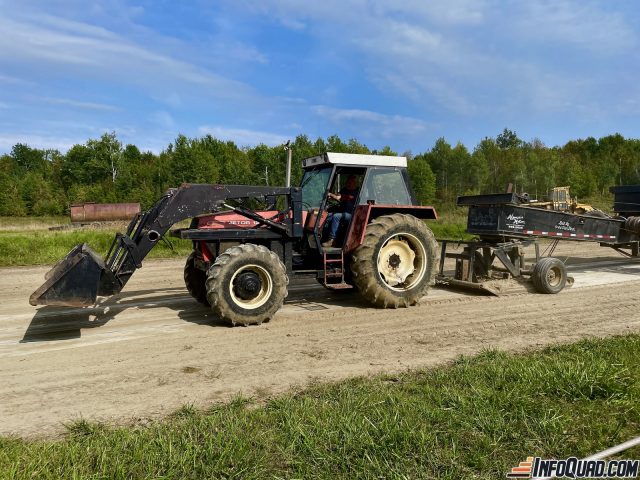 The evolution took place over a few years: truck races in the mud followed as well as side-by-side races. Eventually, the racing community approached him to build an oval track to open the door to a whole new type of event. Now, the park features a drag strip for ATVs, a quad track for kids, and sand and mud pits for 4×4 trucks and ATVs. There are even tug-of-war events for all types of vehicles!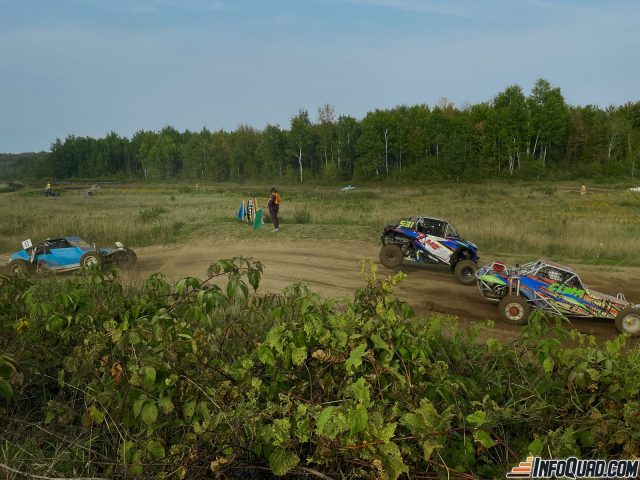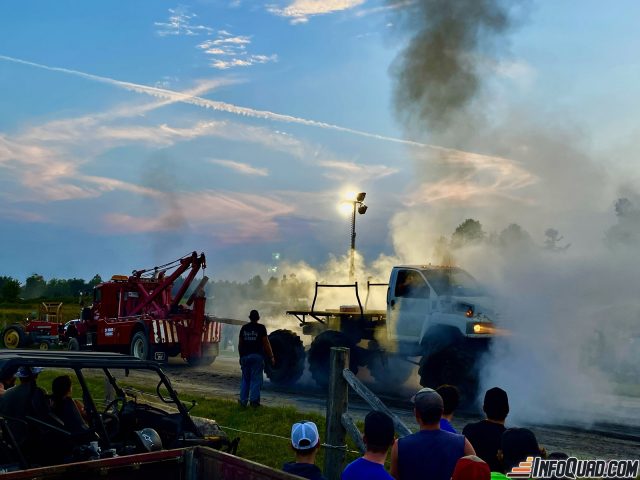 Site Transformation
These famous pits quickly become a big attraction; people park and watch the show for several hours. During my second visit, I met a girl from Quebec who offered my daughter and me a ride in her jeep. The adrenaline rush is incredible! I ventured out a bit with my ATV, but the mud was quite deep. You need a modified machine with a relocated radiator and a raised air intake to enjoy it fully and without hassle.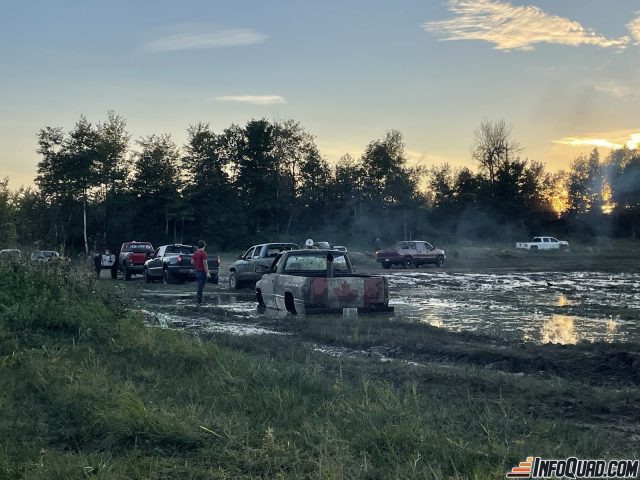 There are also wide open spaces in the forest with trails. I strongly recommend that you get there well-prepared with a winch and a good set of tires; if you do venture out, bring water and a snack, as a small adventure can quickly turn into an endless one! We're talking about black dirt here, and as the day progresses, the passage becomes more laborious. You can imagine that this is an activity for the most reckless… Even Onne doesn't dare! He confides to me during the interview, "I spend enough time playing in the mud while towing."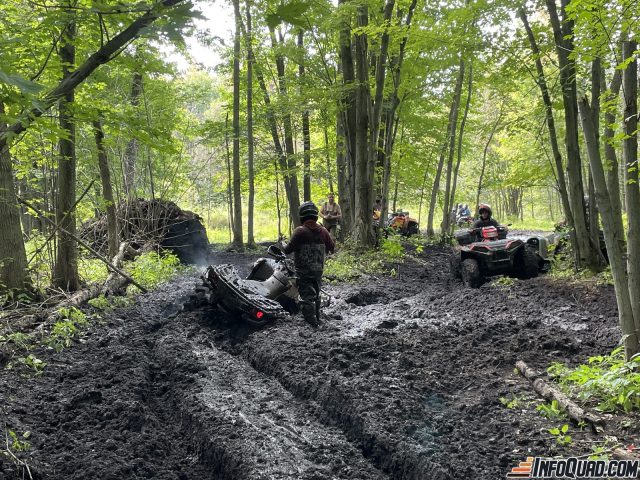 A family weekend
Despite all the vehicles and noise, many people come with their families in their RVs. The number of RVs can exceed 4,000, a number that usually varies with the weather forecast for the weekend. The price of admission is not very high for the entire weekend, making it inexpensive for a couple with children to participate in various events throughout the day. You can walk on the site and observe the multitude of modified trucks and ATVs; the people are very proud of their machines, and you can ask them questions, take pictures, etc.
Since this is a private site, children can bring their own little quad and ride with their parents. It is important to wear a helmet at all times and the site staff will ensure that this rule is respected. Of course, you must drive at a reasonable speed, except in designated areas. On Saturday night, there is a hangar with music to dance to and fireworks to enjoy. Fun guaranteed!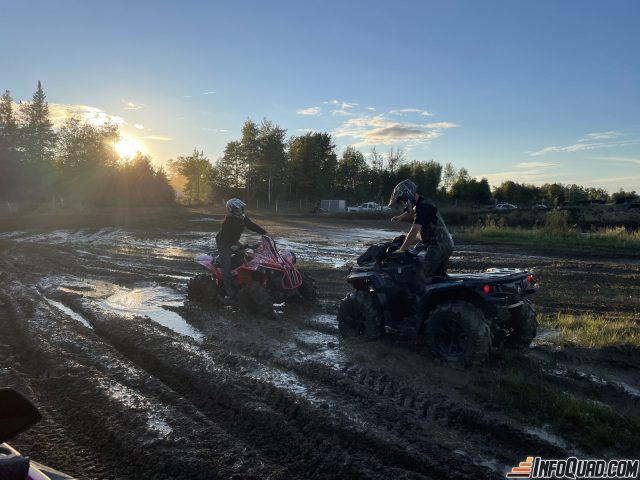 Rules to follow
When I ask him about the rules to follow, Onne tells me that he doesn't want to be too strict with the rules; he expects people to be respectful of the place: no speeding, no damage to the grounds, etc.
In order to make sure that everything runs smoothly over the years, Onne decided to start a security company. There are usually 14 guards working per shift. He also makes sure to have a medical team on site. He reassures me that they have never had to deal with serious injuries, but that he prefers not to take chances with people's health and to prevent the blow.
A lot of preparation
Since the beginning, in 1996, Mr. VanHoek has done all the necessary studies and research to make the park as safe as possible for the environment, the neighbours, etc. A sound study was even conducted to determine the impact of the park on the environment. A sound study was even done by a company from Australia to make sure that the noise generated by all these big machines would not be heard for miles around.
Another interesting study was also done: air tests for dust as well as the environment. A company was mandated to travel during an event to ensure that all natural resources (waterways, birds, turtles, etc.) were safe despite the activities taking place in the area. These studies have allowed him to be licensed for the park by a committee of municipalities in Ontario.
Preparation for each of the 3 events can take about a month. We must ensure that there are no deep holes in the pits by using mechanical shovels. Mowing the grass when you have 500 acres is a laborious task, and so is cleaning up after all those people. A lot of man-hours go into this event so we can have a fun weekend.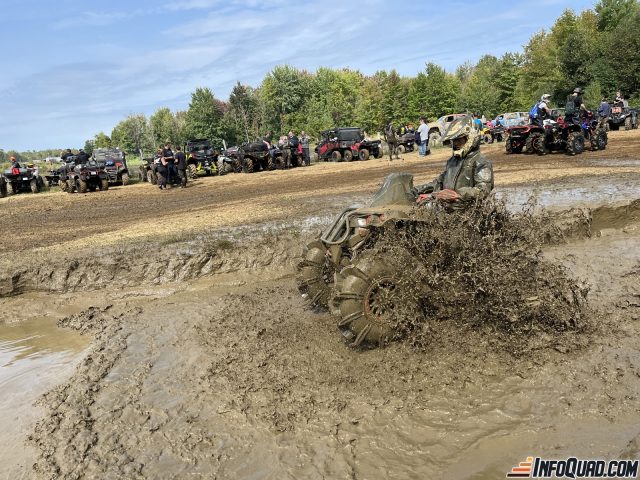 Interesting and lasting connections
In a previous article, I told you about the mutual aid and kindness of people at mud festivals like this. Here's a small example of mutual aid I witnessed: I got stuck in a hole because I had to stop to avoid getting into a fender bender with another ATV that was stuck. I didn't have time to worry as 3 people were already coming to my rescue and I was out in no time! The ATV community is truly a great big family!
Next summer, I highly recommend that you go to Augusta Motorpark near Brockville, Ontario. It's an experience you have to try at least once in your life!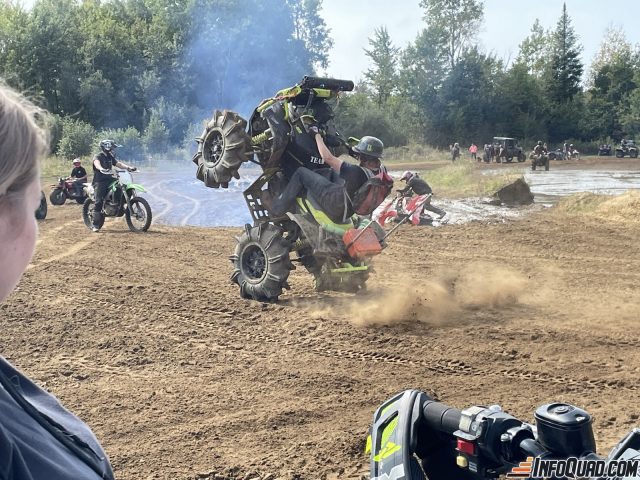 Check out Annik's other articles here: