One of the most important pieces of safety equipment when practicing a motorized activity is the helmet. Available in several variations and specific categories, it can be a puzzle to choose from, because the choice is immense. The models, colors and functions of each one make them the cause of many headaches when selecting them.
Nevertheless, our helmets are subject to manufacturing standards and retailers are obliged to sell or rent helmets that comply with the standards in force.
DOT FMVSS 218 (United States Department of Transportation)
Snell Memorial Foundation
ECE Regulation 22 (United Nations Economic Commission for Europe)
CAN-3-D230 (Canadian Standards Association)
Specifications for Protective Headgear for Vehicular User Z90.1 (American National Standards Institute)
British Standards Institute
To ensure optimum safety
The helmet must be equipped with a visor. If it is not equipped with a visor, protective eyewear must be worn by the driver. To be safe, the visor or goggles must be :
shatterproof
designed so that it does not restrict your field of vision
clean and regularly maintained
Designed to fit the helmet or, in the case of eyewear, the eye area.
However, note that the use of vision protection for the passenger is strongly recommended, although not mandatory.
In addition, the helmet should:
cover the entire head (full face helmet) to provide the best protection against impact, weather and wind
be perfectly adjusted while being comfortable:
it should not compress the head or forehead, but should be able to move only a few millimeters
It must be well ventilated to allow good airflow and prevent fogging.
be made of fiberglass, carbon or composite
allow good visibility in blind spots
Ideally, it should be light colored, with reflective patterns, fluorescent, etc.
Is buying a used helmet a wise choice?
You'll want to save a few bucks by scouring the classifieds for a cheap helmet. However, be a wise and far-sighted buyer. You should ask yourself if this purchase is really worth it given the uncertainties associated with this safety accessory. Remember that it is your head including all its cognitive functions that is at stake.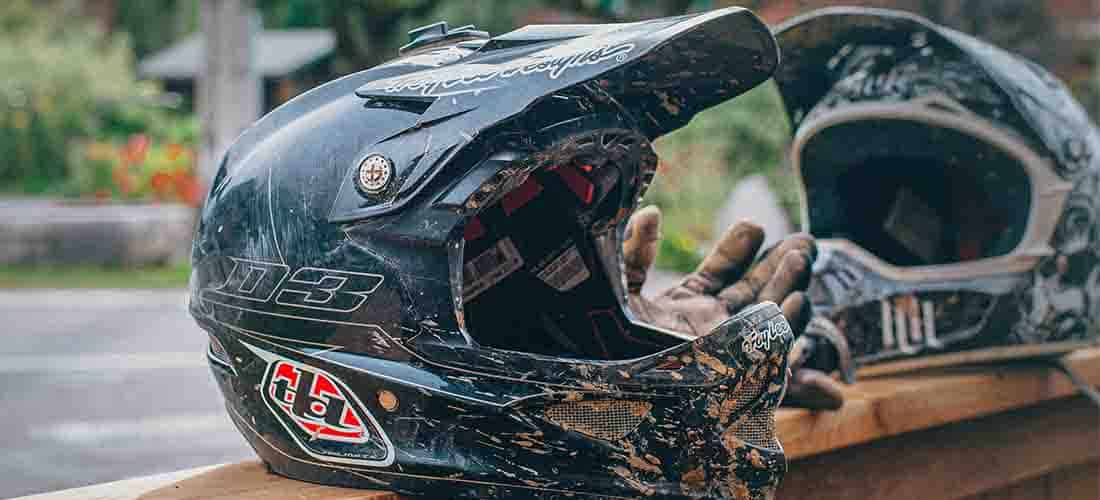 Is the famous "deal of the century" really a deal? Ask yourself if this helmet has ever been impacted and deformed so that it is no longer effective. Has it taken damage to its structural strength that is invisible to the naked eye?
A helmet could be obsolete and only good for retirement. The foam may have compacted or micro-cracks may have formed making it ineffective in the next fall. Keep in mind that a helmet will deform in some way during an impact. Imminent danger… That used helmet could very well shatter or crack on the next impact.
The hygiene factor must also be taken into consideration, despite the fact that not all of us have the same level of disdain. However, it could be that the previous incumbent did not clean frequently. It is like a microcosm where all the owner's bacteria live. We can think of bacteria, but there is also perspiration, dirty or greasy hair, dandruff, poor maintenance.
Buying a used helmet simply means that you are taking a risk by not knowing the history of it.
The aging of a helmet
You have surely heard the following sentence: "The life span of a helmet is 5 years". Well, from a personal point of view, we should not get stuck in the flowers of the carpet, because there are several factors to take into consideration. If you take care of your helmet like the apple of your eye and store it in its original box after each use, you may be able to use it for much longer than the norm.
However, if you are a regular user and your helmet shows signs of advanced degradation, a replacement is in order.
Here are some things to consider:
the cap (if applicable)
the visor and its adjustment tabs
Seals
the air vents
chin strap, bib and nose guard
In addition, over time, you will probably notice a reduction in the effectiveness of your helmet in terms of soundproofing and ventilation. If in doubt, do not hesitate to renew it.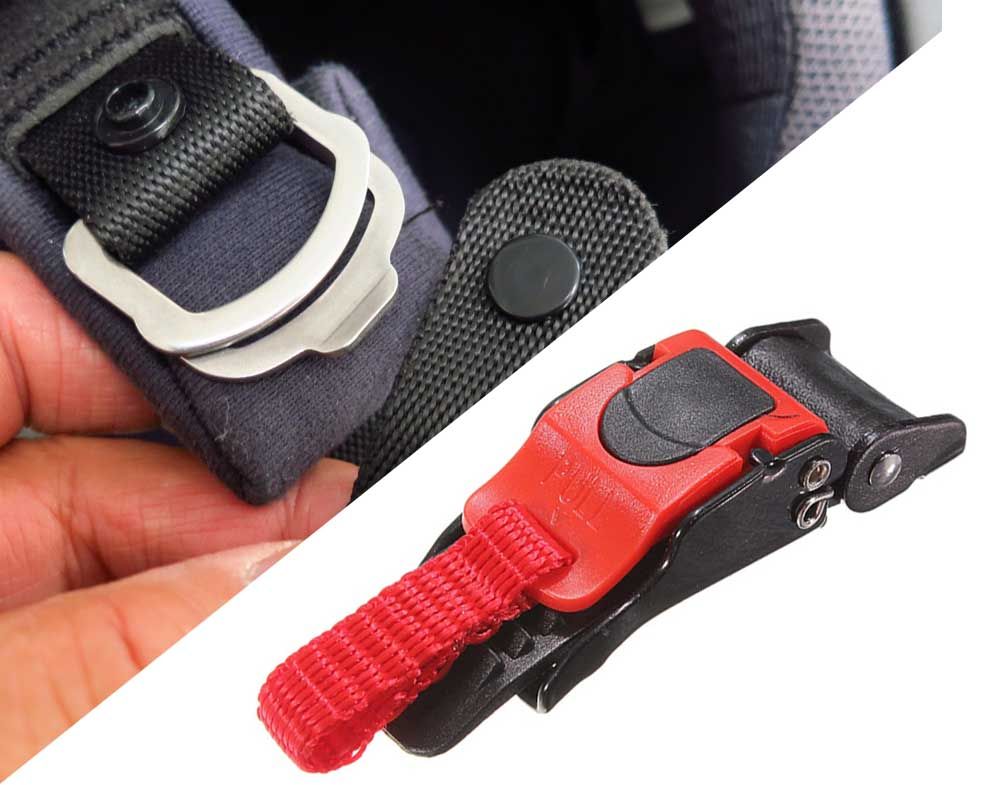 What about the chinstrap?
The attachment of a helmet, called chinstrap in the jargon, is mandatory and must comply with the manufacturing standards. Available in two categories, double D-rings or quick-release, it is not optional and must be present, properly adjusted and securely fastened.
Even though the quick-release model is easier to use, D-rings are still considered to be the most secure. The double D system is the most resistant to tearing.
In conclusion, it is important to democratize protective helmets, because they are there to save lives. In addition, the wide range of choices allows us to perfectly match our frames in style. So, don't hesitate to take care of this accessory as much as it takes care of you while practicing your favorite activity. As you can see, your helmet is not to be neglected!