Rear cargo box for CForce 600-800-1000 cc
The rear storage box has been specially designed for the CForce 600-800 or 1000cc. It fits perfectly on the luggage rack, does not harm the comfort of the passenger and does not exceed the dimensions of the quad. It will be an ideal complement to your ATV.
The waterproof rubber on the top of the rear box will protect your belongings from moisture, dirt and dust, even in the most difficult conditions. The metal locks allow you to secure your luggage.
For more information on this item.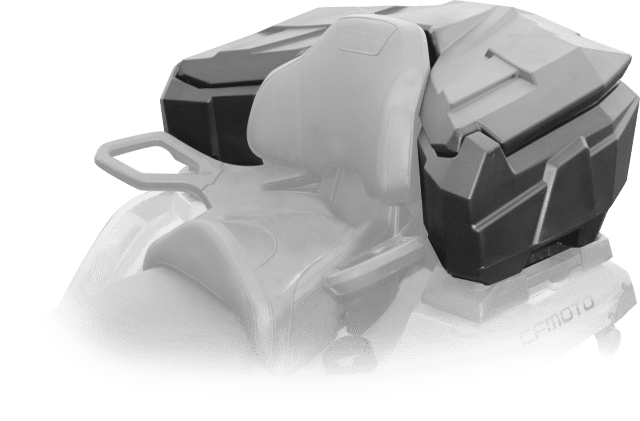 Rear cargo box for ZForce 500-800-1000 cc
This rear storage box for ZForce is designed for the 500-800 or 1000 models. It fits perfectly on the size of the storage tray of these models. It does not interfere with the rear view. The design of the case allows for maximum sealing – the lid is firmly attached to the case and presses against the rubber seal. The capacity of 170 liters will allow you to store all your luggage and tools even for long hikes. It's the perfect companion!
For more information on this item.