Description: Keep your child's head warm through the winter with this high quality beanie.
●Kids Polaris sweatshirt with spandex for flexible movement
●Kids fleece-lined hoodie is cozy on and off the trail
●Easy to coordinate with any style of bottoms for daily wear
 $22.99 cad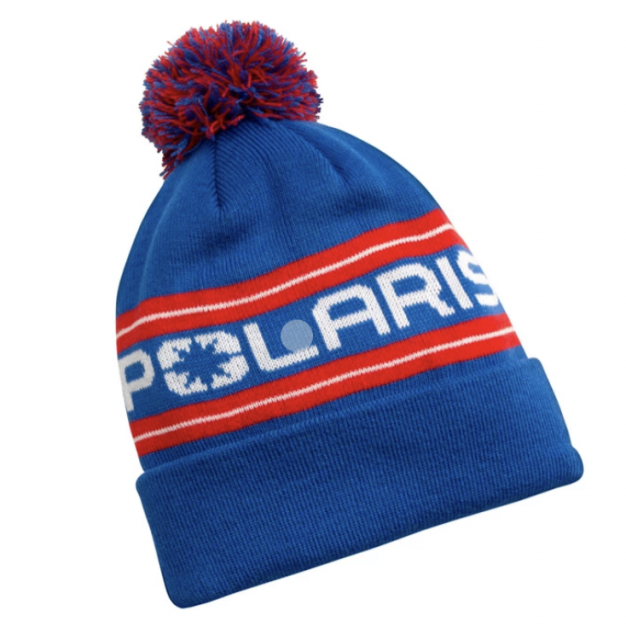 Description: Give your kid the perfect balance of style and performance. Designed to keep them comfortable on the hottest days, mesh ventilated panels and a moisture-wicking material keeps them cool and dry. With several colors to choose from, you can pick the one that best suits their style.
$29.99 usd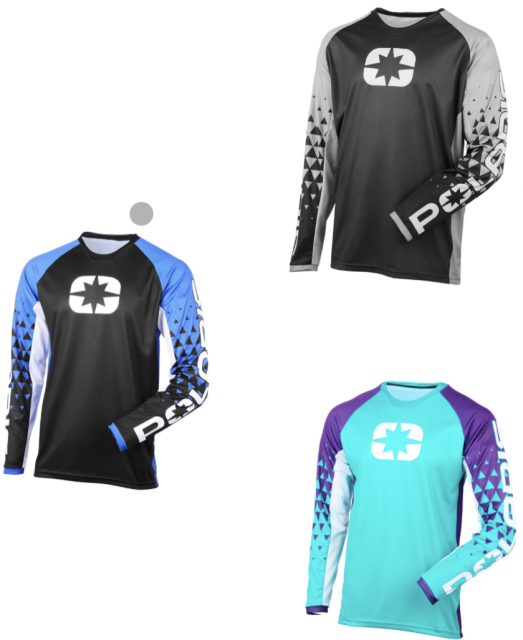 Youth Vapor Hoodie Sweatshirt with RZR® Logo
Description: Enjoy all the same features in youth size. With bold, contrasting Polaris® RZR® branding and an interior hood lining, this hoodie is constructed from performance polyester, that is lightweight, extremely comfortable, and dries quickly. Double-knit construction ensures long-wear durability, while a color-contrasting mesh hood lining and draw chord add an athletic edge. Match your mom and dad to a tee.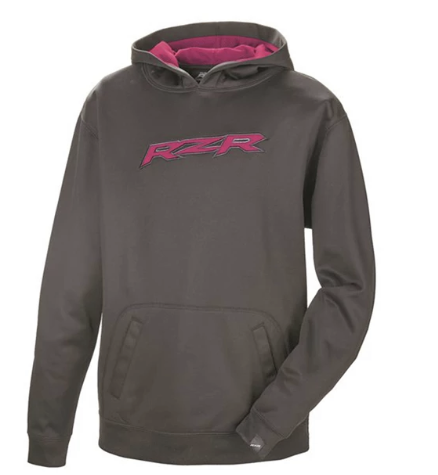 Youth Tech Full Zip Hoodie
Description: They'll be ready to take on the cold, breezy months in comfy zip-up kids sweatshirt. The kids Polaris sweatshirt is made with spandex for flexible movement for those that like to stay active and the fleece-lined hoodie is cozy on and off the trail.
OGIO Roseau Backpack
Description: Shuttle packs have replaced briefcases as the most popular way to transport office supplies and professional documents. The OGIO Roseau Shuttle Pack takes shuttle pack design to the next level by including an ergonomic shoulder strap and adjustable strap that crosses the chest. Say goodbye to painful strap rashes and hello to supreme comfort.
$99.99 usd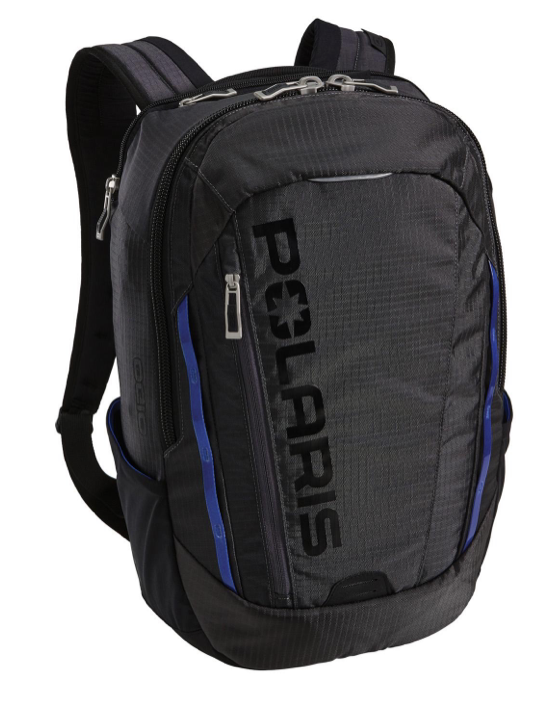 RZR 200 EFI – SEE THE WORLD WITH THEM
Description: Now your young rider can experience the best of the best in off-road from the driver's seat, while you rest easy knowing they are surrounded by industry-leading safety and technology features. Give them the freedom they've always wanted – and they'll show you the confidence they needed.
●Youth RIDE CONTROL with Geo-fencing and Speed Limiting
●All-New Helmet Aware Technology
●180cc EFI Engine
●24″ Tires
●7″ Front and Rear Suspension Travel
●10″ Ground Clearance
●Hard Doors
●LED Headlights & Tailights
●Accessory Integration
$5,899 usd
Outlaw 70 EFI
– A MACHINE THAT GROWS WITH YOU
Description: Parents will appreciate that this machine grows with the rider by featuring an upgraded 70cc engine, a new ergonomic design that is specifically sized for a wider age range (6 – 10 year olds), and parent-adjustable speed control, enabling youth riders to enjoy it longer.
●Adjustable Speed Limiter
●Single-Lever Disc Brakes
●LED Lights
●Electronic Fuel Injection (EFI)
●4″ Front/Rear Suspension Travel
$2,349 usd

Outlaw 110 EFI –
ATV FOR KIDS 10 AND UP.
Description: Create lasting off-road memories with your kids. The Outlaw 110 offers reliable youth performance with features engineered to keep them safe. The Outlaw 110 comes standard with one Polaris youth helmet, safety tether, daytime running lights, safety whip flag and speed limiting adjuster. Starter kit includes training DVD led by Polaris certified trainers to educate your own young rider on all off-road safety basics.
$3,449 usd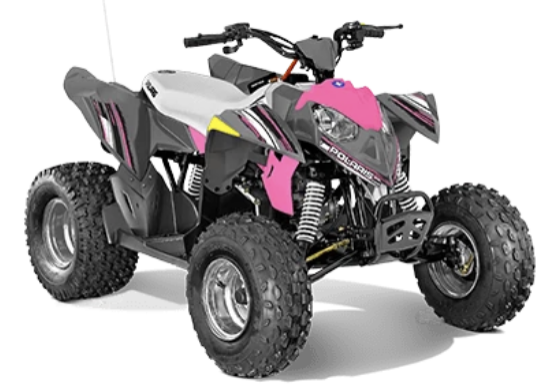 Sportsman 110 – TRUSTED SPORTSMAN ATV FOR KIDS 10 AND UP
Description: The Sportsman 110 allows your kids to be just like you. With reliable 112cc performance, youth centered safety features, and a combined 45lbs of rack capacity, this machine can take them further than ever before. Sportsman 110 comes standard with one Polaris youth helmet, safety tether, daytime running lights, safety whip flag and speed limiting adjuster.
$3,449 usd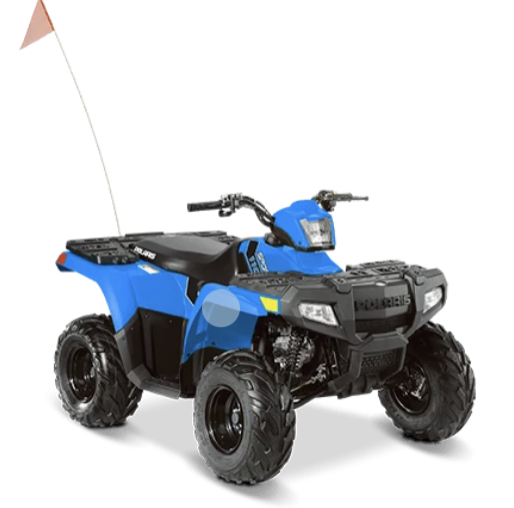 RANGER 150 EFI – PERFORMANCE KIDS LOVE
Description: At 150cc of power, 8" of ground clearance and 50 lb of storage capacity, the RANGER 150 EFI is ready for a full day of safe thrill rides for the kids. Now equipped with new Helmet Aware Technology to ensure fun is always paired with a helmet.
●New Helmet Aware Technology
●Youth Ride Control, featuring Geofencing Capabilities & Digital Speed Limiting
●Adjustable Steering Wheel & Driver's Seat
●Passcode Protected Safe Start
●Safety Flag and Two Helmet
$5,599 usd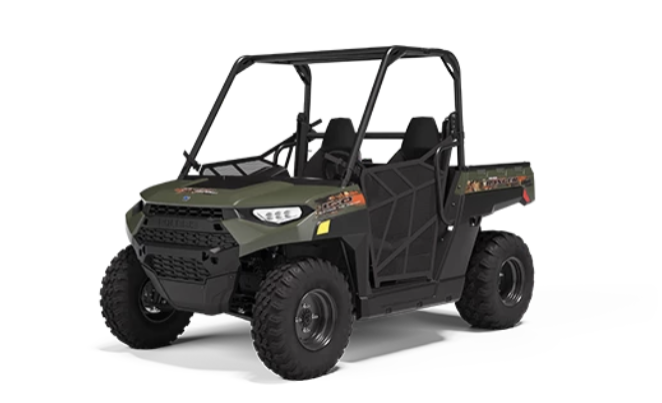 Rhino-Rack® Rear Bed & 3-Seat Roof Rack
Description: This industry-first partnership delivers unmatched load carrying versatility for your side-by-side. Rhino-Rack®'s platform is for the seasoned adventurer, farmer, rancher, or hunter who wants to carry their gear securely and efficiently. No more tools bouncing around in your cab or bed, because this rack can be equipped with a wide variety of versatile attachments that protect and secure your load no matter what the terrain brings.
$514.99 cad
Polaris Northstar® 60 Qt. Cooler
Description: KEEP IT ICE COLD! Holds Ice 30+ Hours Longer Than YETI® Our Polaris® Northstar® coolers survive just about anything – from extreme heat to a full-on bear attack – it's IGBC Certified Bear-Resistant. Ice will stay cold for hours on end, and anything inside will stay locked up tight. Whether you simply want to keep your beverages and food cold, your supplies dry or need to transport your game harvest from the field, this cooler is built to hold more and withstand the punishment of an off-road environment.
$409.09 cad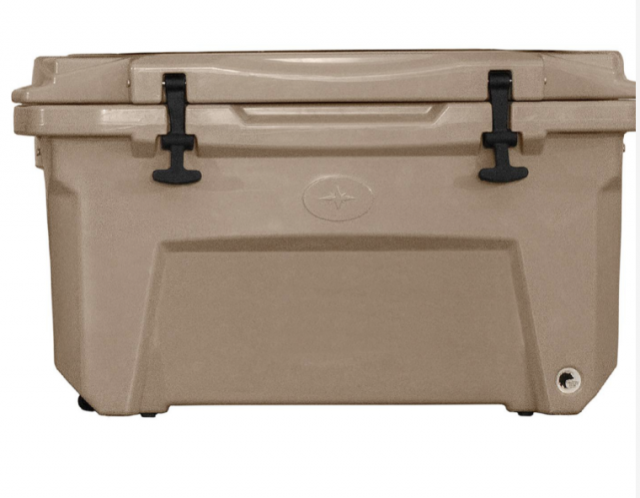 509 Youth
Tactical
2.0 Helmet – COMING JAN. 2022
Description: The Youth Tactical 2.0 Helmet is built from the ground up with innovative features for ultimate comfort and control. The helmet features a Venturi Vent System to pull moist air from the breath box. Maintain your clear field of view with the integrated eyeport seal to create a draft-free seal when paired with 509 Goggles. The helmet also features Magnetic Fidlock chin-strap technology to enable faster securing and removing of the helmet.
●Venturi Vent system generates negative pressure at velocity and pulls moist air from the breath box
●Integrated Eyeport Seal is co integrated with the breath box and creates a draft-free seal with 509 goggles for unparalleled warmth and clear field of view
●DOT-and ECE 22.06-approved
$136.95 cad